Brakpan gogo fires warning gunshots and blows whistle on electricity thieves
"I am tired of paying large sums of money for electricity"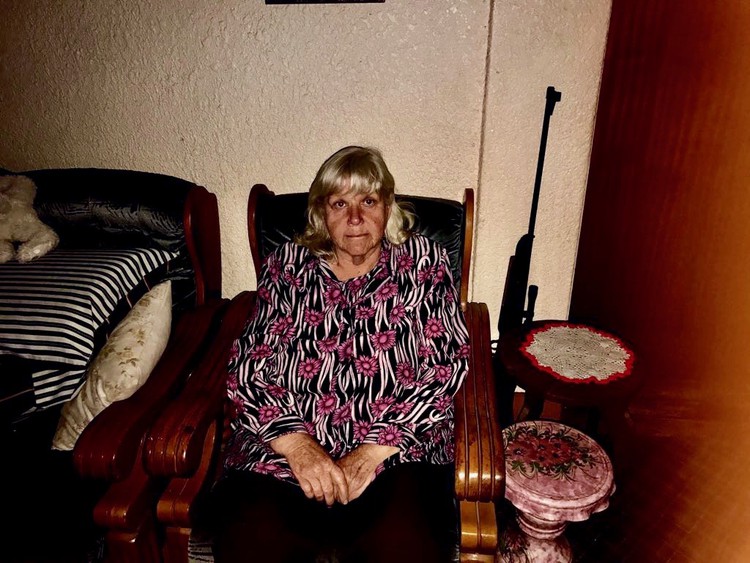 A 66-year-old Brakpan woman says she always has a gun ready at night to deter people from stealing her electricity. She used to fire a revolver, but now has a pellet gun. It doesn't make the same noise so she now blows a whistle.
Sharon Gonscherowski, known to her neighbours as "Magogo", lives on an isolated plot in Witpoort Estates near Brakpan. She moved here in 2003. Her property is not fenced. She says she often has to fire warning shots into the air to scare people away who come at night to connect to her electricity.
She says she does not sleep much at night. She constantly wakes up to check through the window. Sometimes she goes outside. Her dogs bark to warn her. A year ago, her one dog, Duke, disappeared. His body was found dumped in a nearby bush a week later.
She says intruders have torches and she hears them whispering. That is when she shouts curses at them, and blows her whistle.
"I am tired of paying large sums of money for electricity," says Gonscherowski.
There is an electricity box in her yard where people connect their cables. There is also a streetlight opposite her gate, where illegal connections were made. It burnt out some time ago and no streetlights work anymore.
Goscherowski also showed GroundUp a hole dug in her yard where her main electricity cable runs. Illegal connections were made to it.
A month ago, she was robbed near her home after collecting her pension. She says many of her neighbours have left because of crime in the area. Houses around her stand vacant with their electricity cut. Some are now occupied with several families living in a single house.
At night, Gonscherowski says people sneak onto her property and connect to her electricity. The overload on her electrical system sometimes leaves her without any power.
Gonscherowski says she relies on her grandson to remove the illegal connections. She says she hasn't seen Ekurhuleni Municipality and Kempton Park Eskom officials for years.
"In 2014, my plot owed R20,000 for electricity. I've only just finished paying this amount," she says.
Ekurhuleni Municipality spokesperson, Themba Radebe, says they are investigating the matter. He said Eskom cannot give a reason why Gonscherowski's matter "has apparently been ignored for so many years" until the investigation has been completed. He said this could take some time because of the work load within the department.
Eskom's media desk has not responded to questions.
Dodgy people are suing us. Please support us by contributing to our legal costs and helping us to publish news that matters.
© 2017 GroundUp.

This article is licensed under a Creative Commons Attribution-NoDerivatives 4.0 International License.
You may republish this article, so long as you credit the authors and GroundUp, and do not change the text. Please include a link back to the original article.