Booster vaccines must be offered to older people immediately
The six month gap is too long. It should be reduced to four.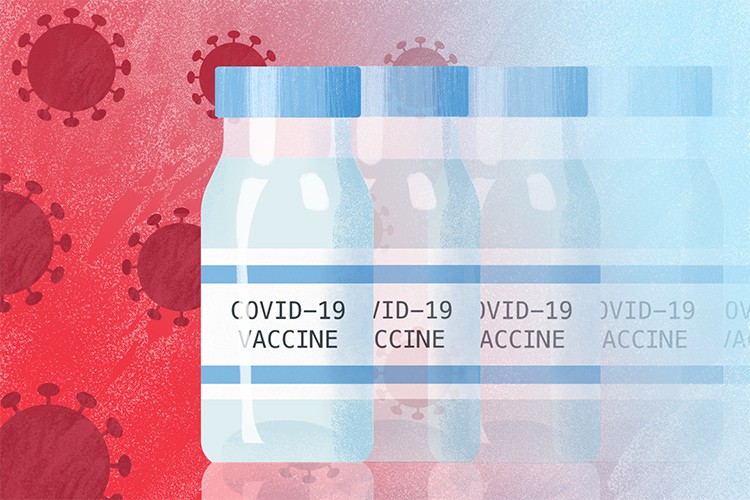 Older people have borne the brunt of Covid. They are at greater risk of dying from Covid because of weaker immunity and because they are more likely to have comorbidities than younger people.

Evidence shows that booster vaccines will give them more protection. There is no time to waste: the government must make booster doses available to all people over 60 immediately. Failing to do so would be a human rights violation.
On Wednesday the medicines regulator approved Pfizer booster shots. This is a welcome step, but the boosters are only available six months after a person has had their second vaccine shot. By our calculation, the very first Pfizer vaccine recipients will only be due to get a booster from the end of December. Most won't be eligible until February and March 2022. (Also as we write this, the health department still has to give the go-ahead for booster shots, which may mean more delays).
With the spectre of Omicron and a fourth wave and the fact that booster shots would still be effective if used with a shorter gap than six months, this frankly isn't good enough. We are concerned that not only are older people prejudiced through the lack of access to booster vaccines, but the health department and the National Institute for Communicable Diseases (NICD) do not sufficiently recognise the unique ways in which Covid is affecting older people.
For example, the health department publishes the number of official Covid deaths daily. But the last time it stratified these numbers by age was 18 months ago, on 13 June 2020.
While official data on mortality in older people is limited, the Medical Research Council's excess death reports show that since 3 May 2020 about 200,000 of the over 270,000 excess deaths were of people over 60.
The risk of Covid infection and death is especially high for those living in care homes where people tend to be in poorer health and many older people share rooms and ablution facilities.
Data from a select number of care homes shows us that people over 60 have an almost eight times greater chance of dying than those younger than 60. The Covid fatality rate in people over 80 in care homes, according to data published daily by the NICD, is in the region of 20%.
Many older people's lives have been restricted since March 2020 out of fear of death and illness. They have been unable to go out and participate in society because of fear of infection. Care homes were closed to visitors for many months in 2020 and social activities and interaction between residents and with the outside world continue to be limited, with significant negative effects on the mental health of residents. Many older people are less confident with technology and have not been able to connect digitally with friends and family.
Almost two years after the onset of the pandemic, many continue to live restricted lives despite simple measures that can be implemented to improve their situation. The simplest measure is to provide booster vaccines.
The evidence in favour of booster vaccines is compelling. Vaccine efficacy wanes over time, possibly over a four to six month period, and maybe faster in older people whose ability to mount an immune response to the vaccine is reduced compared to younger people.
Older people living in care homes and community settings started getting vaccinated in May. Many had their second doses more than four months ago. There has been very little reported vaccine hesitancy in both the residents of care homes and the employees who provide care to them. We're seeing rates of 80% to 90% uptake in preliminary studies. Outside care homes, vaccine uptake has also been significantly higher among older people than in younger populations.
An Israeli study published in the leading medical journal, the New England Journal of Medicine, showed a ten-fold reduction in serious infections (hospitalisations, need for supplemental oxygen) and a five-fold reduction in breakthrough infections, with booster shots.
There are millions of Pfizer doses available. Government recently stopped taking shipments of new doses. We clearly can't use our vaccine stock fast enough.
The health department has acknowledged the benefit of booster vaccines for groups of people who are immunosuppressed. Since 1 December, the government has allowed a Pfizer booster for this group in a shorter time than the six month period that the regulator has now approved for booster shots. This is good, and in fact all people with comorbidities should be allowed a booster.
We understand that there are legal complexities involved in making the booster period shorter than six months for all people over 60, because to some extent the regulator's hands are tied by what Pfizer is willing to apply for. But we are in a state of disaster and the government must act urgently to overcome bureaucratic and legal obstacles. Our Constitution guarantees the right to life and dignity above all else. The health department must therefore allow access to Pfizer boosters for any person over 60 who was vaccinated four or more months ago.
Failing to do so immediately will lead to unnecessary suffering and death. It will deprive older people of opportunities to live meaningful lives, and to participate in the society around them and the world at large.
Views expressed are not necessarily GroundUp's.
Dodgy people are suing us. Please support us by contributing to our legal costs and helping us to publish news that matters.
© 2021 GroundUp. This article is licensed under a Creative Commons Attribution-NoDerivatives 4.0 International License.
You may republish this article, so long as you credit the authors and GroundUp, and do not change the text. Please include a link back to the original article.
We put an invisible pixel in the article so that we can count traffic to republishers. All analytics tools are solely on our servers. We do not give our logs to any third party. Logs are deleted after two weeks. We do not use any IP address identifying information except to count regional traffic. We are solely interested in counting hits, not tracking users. If you republish, please do not delete the invisible pixel.