Bereaved father starts drive to fix Limpopo schools
"I don't want my son to be forgotten. I want his name and memory to live on."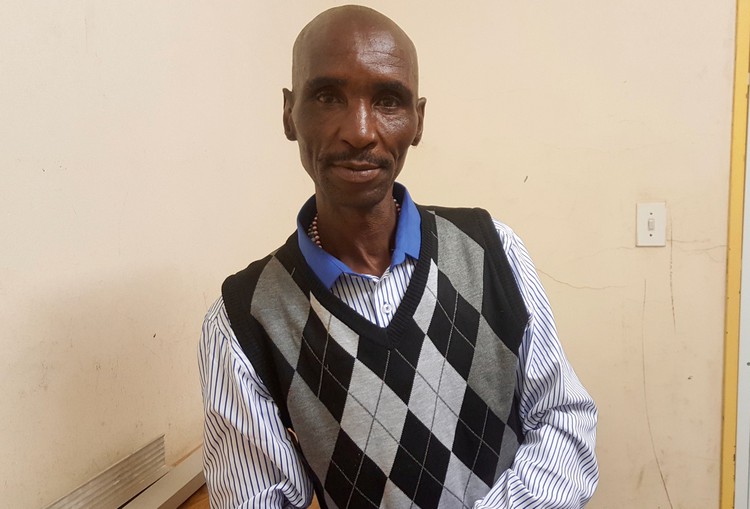 The father of Michael Komape, the child who drowned in a pit toilet at the age of five while at school, is determined to "fix" the poor condition of schools in Limpopo. James Komape has started with school libraries.
"This is something that I am doing not only to help the children, but I am also doing it in honour of Michael," said Komape, speaking in Sepedi. "I don't want my son to be forgotten, I want his name and memory to live on … Even before he died, we had planned to do this library initiative together, so I am continuing it. Once we manage to build a library, it will be named after him."
"Our community needs development … I approached the local chief here at Chebeng [village] … I was granted a piece of land, but now I am seeking donations to help me build the library."
"In the meantime, I have started the library drive at Hosea Ntsoane Primary School in Chebeng," said Komape. "Books and desks were donated to us, with most of the donations coming from SECTION27."
The library is already almost fully stocked and is open from 6am to 8pm every day. It caters for grades 5 to 7.
He said it pained him deeply that since his son's death, there has been no visible development or improvement in terms of toilets in the schools in their area.
Komape, his wife Rosina, son Lucas and daughter Lydia were all present at the Bhisho High Court in the Eastern Cape last week to observe the case brought by Equal Education as part of its FixOurSchools campaign.
At a round table meeting held before the court case, Komape passionately expressed his disappointment and pain about what had happened to his son and also the lack of school infrastructure not only in Limpopo but the Eastern Cape as well.
"I am a person who loves children and education. It absolutely hurt me when I visited one primary school in Limpopo and the whole class was sharing a textbook because they did not have any [books]. The schools and classes are overcrowded. I wish the government would build toilets, libraries and provide water in schools," Komape told the meeting.
The day before the court case another five-year-old, Lumka Mkhethwa, died in a pit latrine at Luna Primary School in Bizana, Eastern Cape.
Dodgy people are suing us. Please support us by contributing to our legal costs and helping us to publish news that matters.
© 2018 GroundUp.


This article is licensed under a Creative Commons Attribution-NoDerivatives 4.0 International License.
You may republish this article, so long as you credit the authors and GroundUp, and do not change the text. Please include a link back to the original article.