Beacon Bay community takes protest to mayor
Showdown looms as residents demand timeframes but Xola Pakati refuses to give any.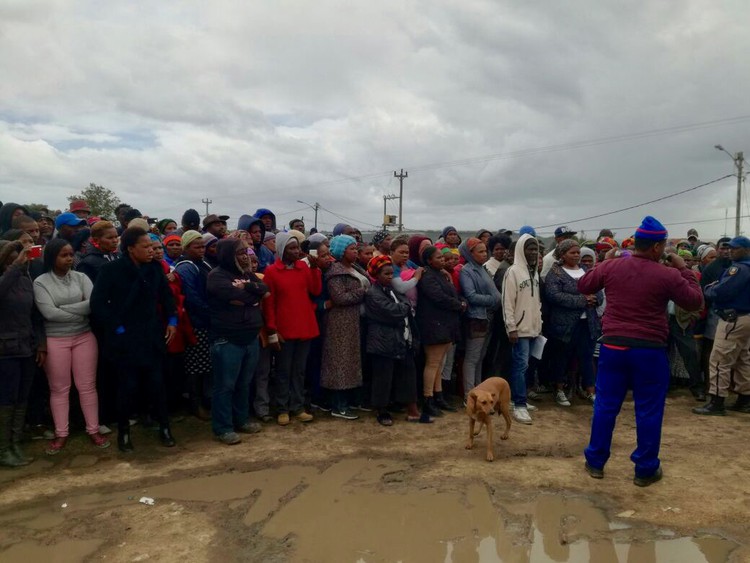 "Stop responding like fire-fighters who come to residents only when there is a fire," a resident told Buffalo City's Mayor Xola Pakati on Thursday.
This followed protests by residents of Ducats and Nompumelelo in Beacon Bay. The community has been demanding services, including electrification, temporary housing for those living in wet areas, the issuing of title deeds, land for a housing development, and land for a cemetery. They also protested about unfinished houses and poor sanitation for those in informal settlement areas.
On Tuesday residents blocked the N2 with burning tyres. Rubble from the protest was still visible when Pakati visited the area on Thursday. Police monitored the situation. A ward councillor's office was wrecked.
"The protest has not stopped, but is suspended till further notice," Nomalungisa Wayaya, a resident, told Pakati.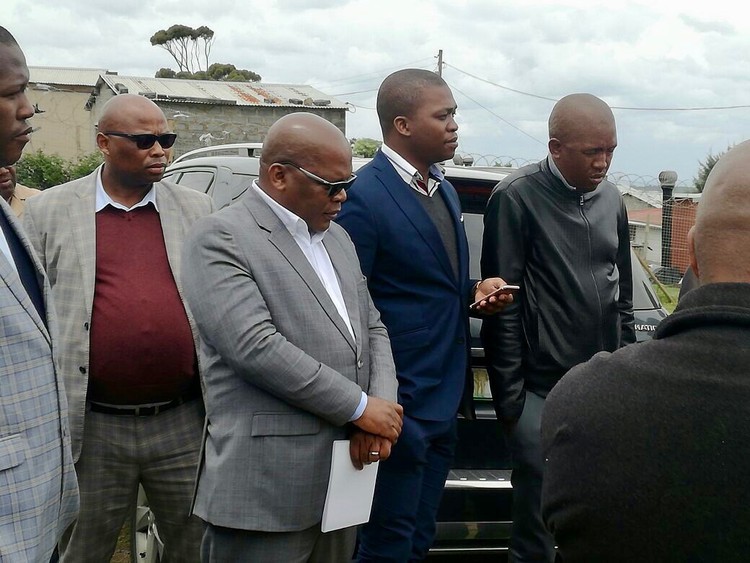 Pakati read out a response. He said the Mayoral Committee had identified what should be done and agreed on how it would be handled.
On the housing development, Pakati said they were looking for land as well as housing beneficiaries.
He said they will make a budget available for sanitation, but because of the difficulty of the terrain they will find ways to improve the current system in the meantime.
He said there were parts of the informal settlement where electricity cannot be implemented, so "we will have to find a way of putting those people in a place where we can install electricity for them."
He committed to doing title deed verification upon receipt of a report on the problem by the Amathole District Municipality, which used to be responsible for these areas.
Pakati also committed to looking into land that could be used for cemetary.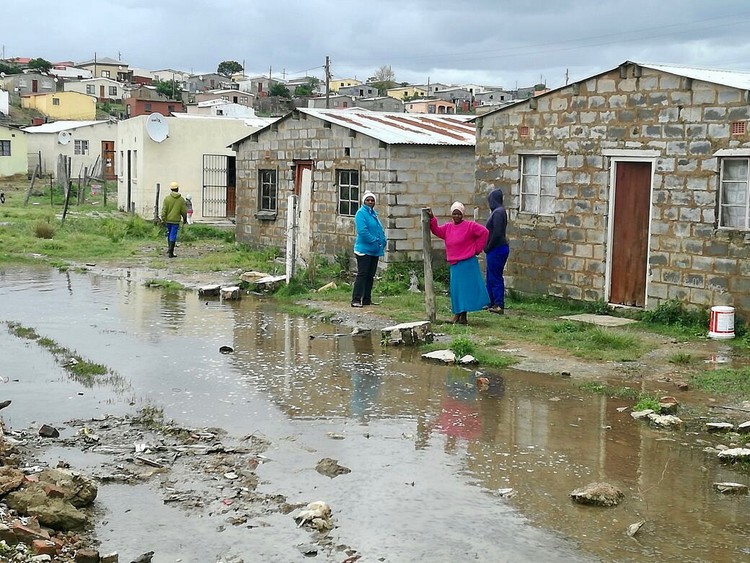 Many residents, such as Mncedisi Mtayisi, said that they were happy that the mayor had come to them, but they were not satisfied with the answers. "What I was expecting is [to know] when those things that we wrote on the petition will be done. We need timeframes. Since 2005, they have been looking for land. More than ten years later they are still looking for land."
Mtayisi stays in the informal settlement with his diabetic mother. He has to pay someone in the formal housing for a fridge to keep his mother's insulin.
"We live in dirt. The toilets are not cleaned. They are blocked. The area is wet and not healthy for us and our children," said Mtayisi.
Nombulelo Ntwanana has a formal house but it is falling apart due to the wet area. "I have many times reported this to the councillor, but [received] no help," she told GroundUp.
To get to her house one has to walk on stepping stones to cross the flooded street. The wall that divides her bedroom and the kitchen wobbles if you push it.
Community Leader Songezo Nkongweni said, 'We are asking for the shacks to be electrified, not as a permanent solution but as an alternative, because we know how long the process of finding land and building houses has taken the municipality." He said people were killed by illegal connections.
"I will not promise that things will be done at the certain time," said Pakati. "I will not lie while knowing that the process will be long."
But residents have given him seven days to respond to the issue of electricity and till month end to respond to the other issues.
Dodgy people are suing us. Please support us by contributing to our legal costs and helping us to publish news that matters.
© 2017 GroundUp.

This article is licensed under a Creative Commons Attribution-NoDerivatives 4.0 International License.
You may republish this article, so long as you credit the authors and GroundUp, and do not change the text. Please include a link back to the original article.