Cape Flats children show their athletics skills
"It's where they can express themselves in a positive way instead of taking a gun"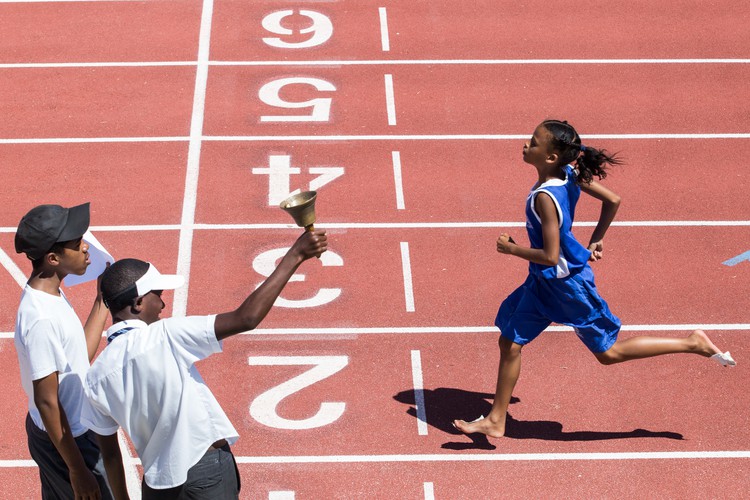 Interschool sports are an opportunity for school children to show their skills and gain confidence. But for children from the troubled neighbourhoods of the Cape Flats it can be a lot more.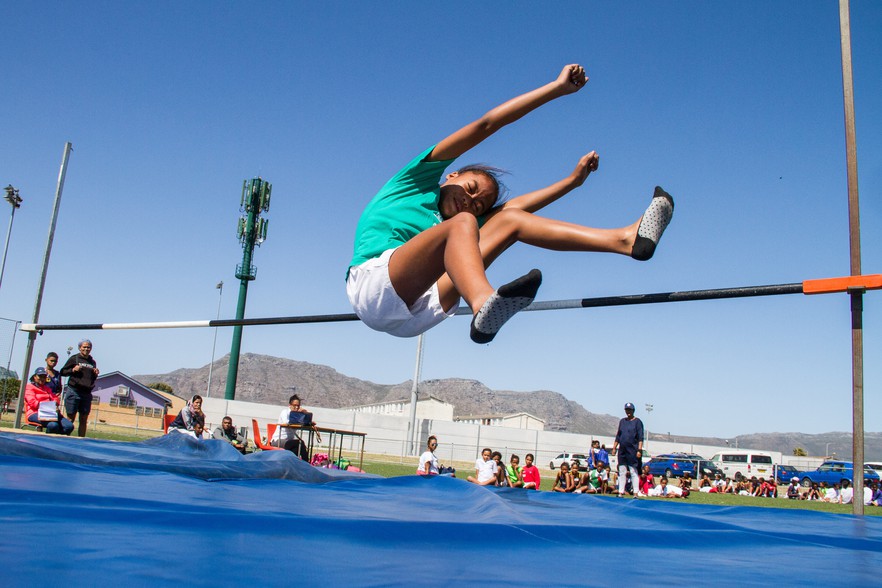 Over 500 learners from primary schools in Lavender Hill, Retreat, Vrygrond and Steenberg came together for their annual inter-school athletics tournament. It was a two-day event. On 23 January it took place at Lavender Hill Sports Complex. On 28 January it took place at Vygieskraal Stadium. The events are divided between the two stadiums because each has some of the necessary facilities. For example only Vygieskraal has a track.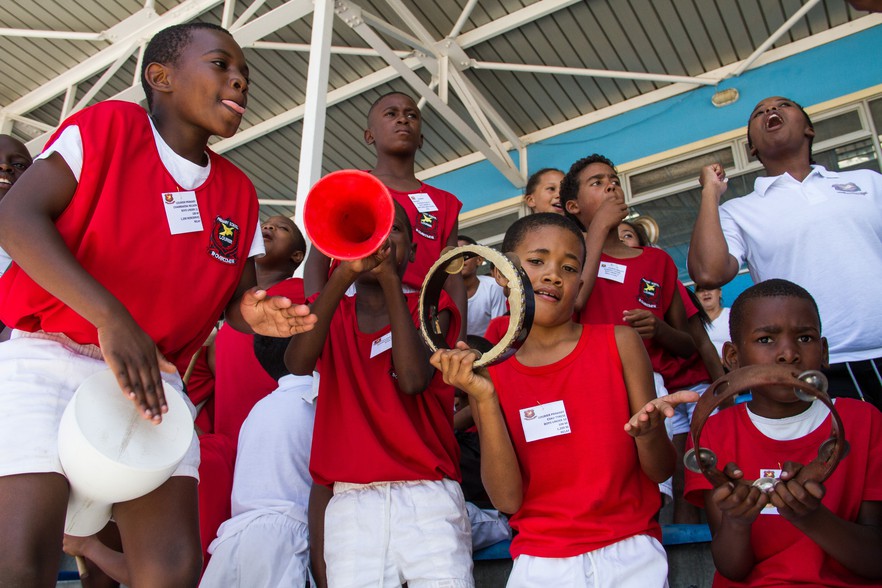 "It's a positive setup for them because this is a different environment," says Chantal Kemp, a teacher from Prince George primary school. She says these events are a place for them to show skills and behaviour that are different from what is sometimes displayed outside.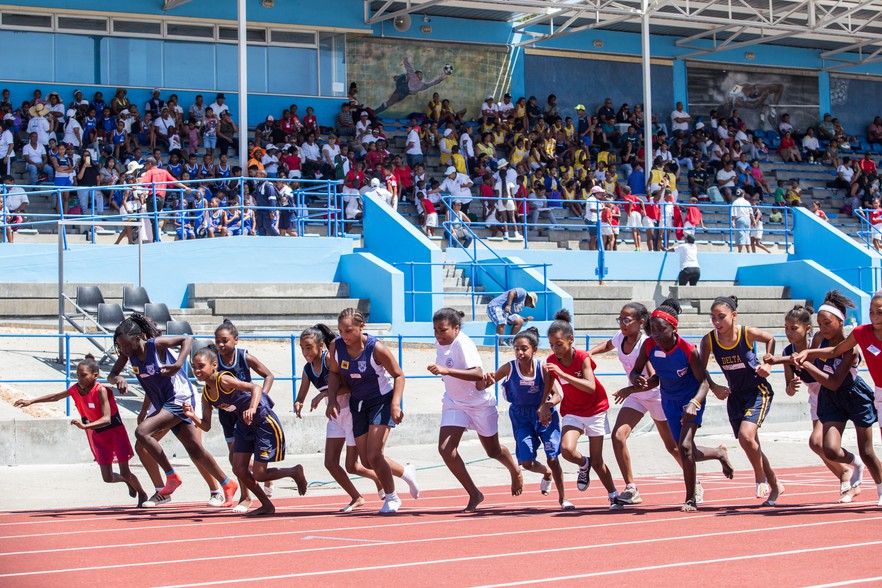 "It's where they can be themselves and express themselves in a positive way instead of taking a gun and just running around with it in Lavender Hill," says Kemp. "Our learners want to belong. They want to be part of something."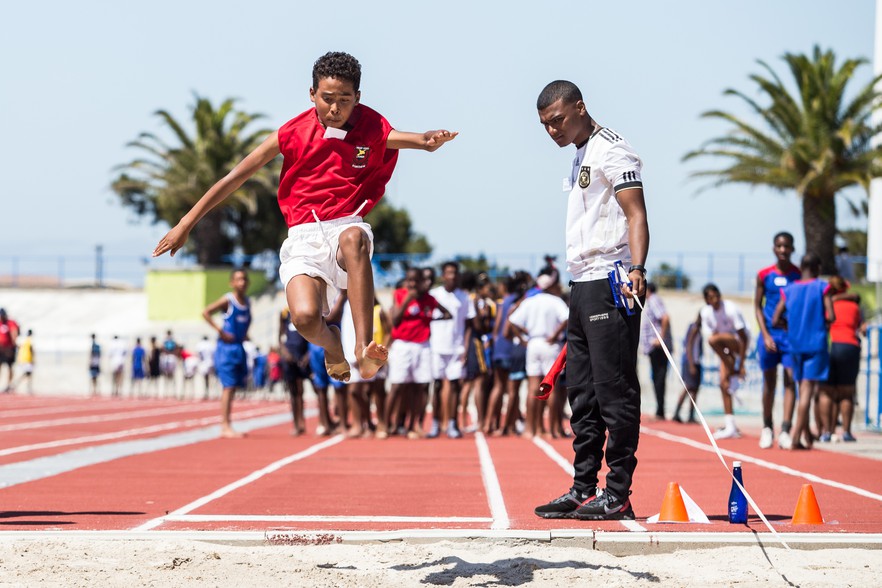 Sports included javelin, shot put, high jump, long jump, discus and running. Primary schools that participated included Prince George, Levana, Hillwood, Floreat, Square Hill, Christian David Moravian, Steenberg, Delta, Lourier, Capricorn and Harmony.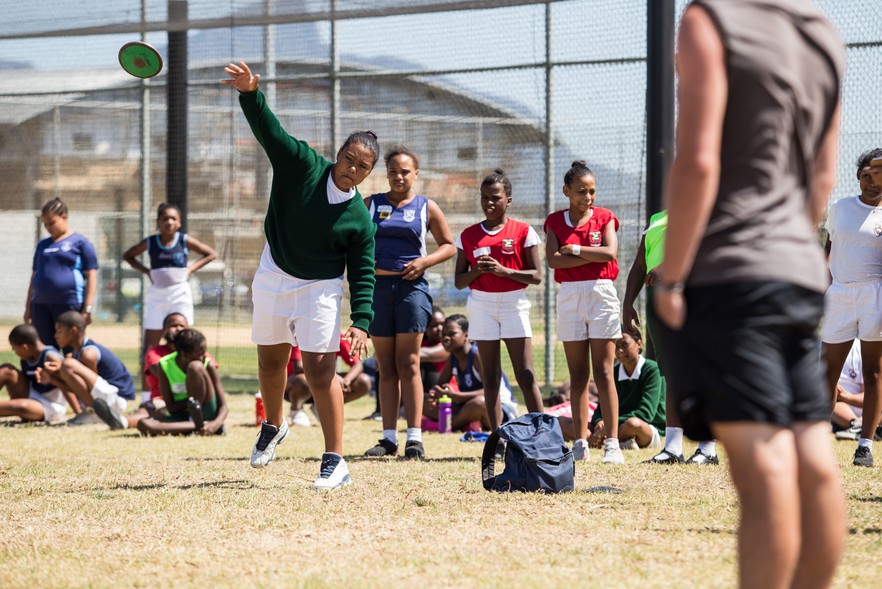 Sports are important "to keep kids off the streets," says Rushdi Giddion, the sport coach at Square Hill Primary in Retreat. Giddion said that he had seen how sport changes children and that sometimes they just needed encouragement and someone to guide them. He said the children trained for two hours a day before classes.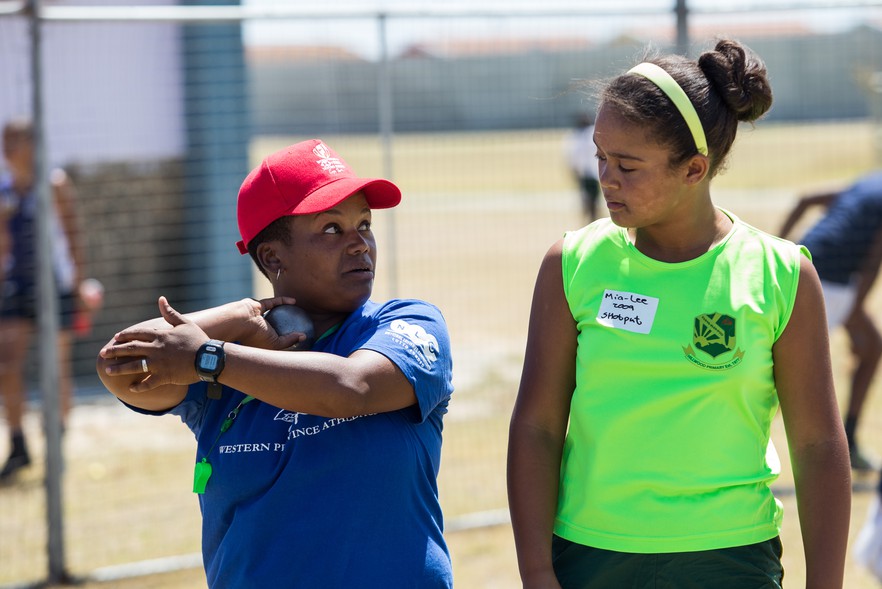 For some of these children "all they have is sports," said Rhonda Hartzenberg, the physical education teacher at Square Hill. She says that although some of the kids are not academically strong, they are physically strong. She said that the children looked forward to "having someone support them" and that some of them would be willing to do anything to play sport.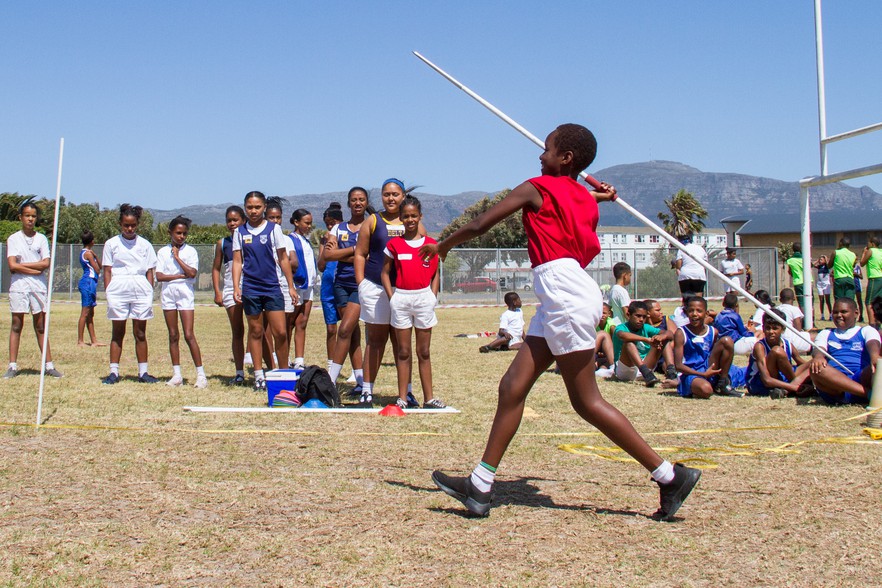 Hartzenberg says that a big issue at the moment for schools on the Cape Flats is funding, especially for sports clothing and transport. Some of the children don't have lunch, but they still perform at their best, she says. Hartzenberg believes that sport is one of the things that can help kids get out of poverty. "It stimulates your mind, your brain and it keeps you out of trouble," she says.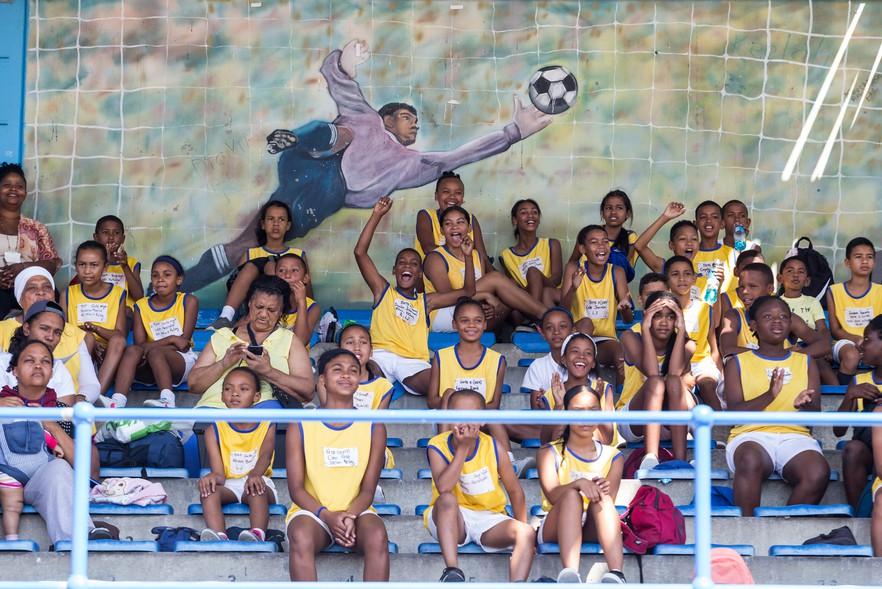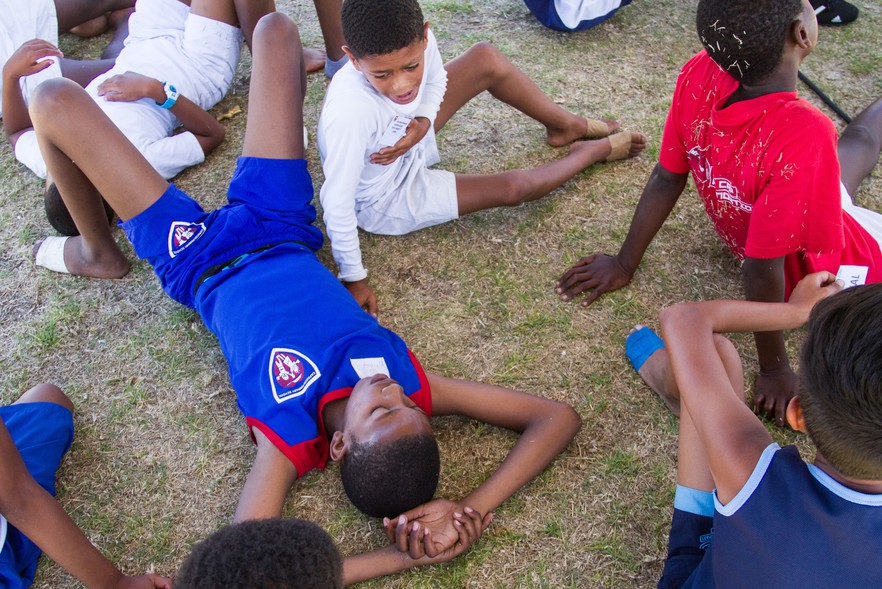 Dodgy people are suing us. Please support us by contributing to our legal costs and helping us to publish news that matters.