Architects' institute dismisses De Lille's complaint about professor's comments
Fabio Todeschini made comments in his personal capacity, says Cape Institute for Architecture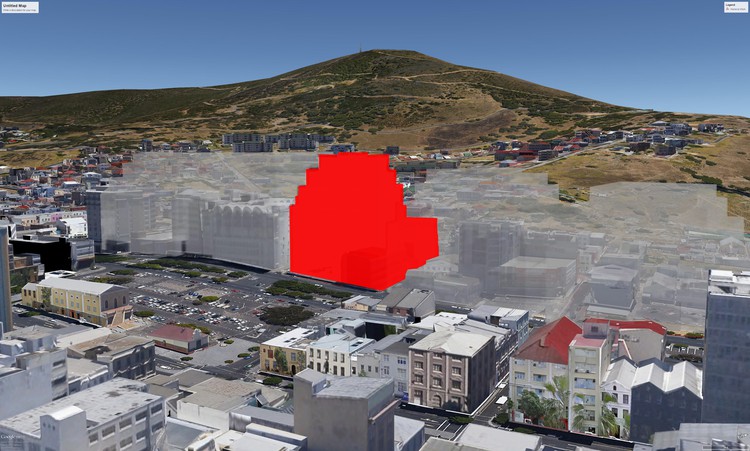 The Cape Institute for Architecture says it has found no merit in a complaint by Cape Town Mayor Patricia de Lille against UCT emeritus professor Fabio Todeschini who named her as the source of "crass" development decisions in the city.
Todeschini, a former director of UCT's school of architecture and planning, and patron of the Urban Design Institute of South Africa, made the statements in his submission to the mayor's advisory panel as part of the appeal hearing about the controversial 60m-high apartment and retail building on the edge of the Bo-Kaap, between Rose and Buitengracht Streets. He later repeated them in the magazine Architecture SA.
Todeschini said he wanted to place on record that council officials were told by the mayor to "say yes" to development applications, which was undermining their ability to do their jobs properly.
In February, De Lille threated to sue Todeschini and lodged a formal complaint with the Institute, which set up a disciplinary committee to investigate the matter.
In its response to De Lille, the Institute said the committee had found that Todeschini's comments were made in his personal capacity and not as a representative of the Institute. De Lille's complaint against Todeschini was therefore without merit, it said.
The Institute said it was "clear and unambiguous that the offending statements were made by professor Todeschini in his personal capacity and not in terms of his mandate to represent the views of the heritage committee or the Cape Institute for Architecture".
Todeschini told GroundUp he was pleased with the Institute's finding, adding that he believed he had acted in the public interest.
Asked to comment, De Lille said: "The Cape Institute for Architecture have distanced themselves from Professor Todeschini's comments. We are now seeking legal advice on how to pursue this matter so that Professor Todeschini can reveal the names of the faceless, nameless officials that he is referring to, that claim I am making those remarks."
Osman Shaboodien, chairman of the Bo-Kaap Civic and Ratepayers' Association, which is opposed to the proposed development near Bo-Kaap, said if the mayor decided to sue Todeschini, the association would "not take it lying down".
The association is in discussion with attorneys to ask the court to review the city council's decision to approve the controversial building.
Dodgy people are suing us. Please support us by contributing to our legal costs and helping us to publish news that matters.
© 2017 GroundUp.

This article is licensed under a Creative Commons Attribution-NoDerivatives 4.0 International License.
You may republish this article, so long as you credit the authors and GroundUp, and do not change the text. Please include a link back to the original article.