Apartheid compensation process flawed, says Khulumani
Allocation of R1 billion President's Fund money questioned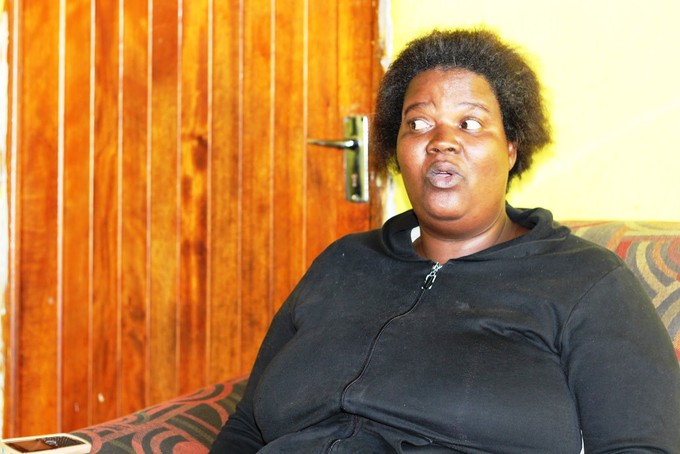 The Khulumani Support Group, which represents 100,000 victims of apartheid and their families, has complained to the Department of Justice and Constitutional Development over the way money from the R1 billion President's Fund is to be spent.
Nearly R556 million has already been spent from the Fund in payments to people identified as victims.
The more than R1 billion remaining is to be used to build infrastructure in 128 communities named by the Truth and Reconciliation Commission as having been harmed by apartheid.
But in a memorandum to the Department earlier this month Khulumani said there had been no attempts to assess the needs and wants of victims and survivors for community rehabilitation programmes, even in the 18 communities which had been identified to receive the first funds.
The money was being allocated to construction projects which should be the responsibility of national and provincial departments, which had budgets for this, Khulumani said.
The organisation also said no reason had been given for ignoring other communities which desperately needed rehabilitation.
President's Fund
The President's Fund was established in 2003 under President Thabo Mbeki to compensate apartheid victims.
Assistant Director in the TRC Unit of the Department of Justice and Constitutional Development, Petros Mtoti, confirmed that about R1,35 billion was currently in the fund and as of 30 April this year, R555.9 million had been paid out to victims.
Mtoti said that 21,676 people had been identified as victims by the TRC, to be paid a final reparation amount of R30,000 – an amount that was determined by parliament. Of these, 17,399 had applied for reparations and 36 of these had not yet been paid, he said. In some cases the victims could not be traced or had left South Africa or died, he said. Four had refused reparations.
A total of R1.3 million had been spent on basic education for victims and their families and R4.3 million on higher education.
The rest of the money was to be spent on the Community Rehabilitation Programme. "The TRC made reference to 128 communities who suffered intense gross human rights violations. These are the families earmarked for community rehabilitation projects. The amount that each community project will receive has not been finalised yet," Mtoti said.
Khulumani has also argued that legitimate beneficiaries have been left off the TRC lists. The organisation said 80,000 people did not have access to reparations because of a "luck of the draw" process which rendered the TRC process "deeply flawed and problematic".
Brian Mphahlele of Khulumani said the TRC's work was "half done". Many victims did not know what was happening, he said.
Some people who identify themselves as victims are not on the list provided by the Department of Justice of outstanding TRC beneficiaries in the Western Cape.
Not on the list
KTC resident Thembisa Maso, who was beaten, shot at, and had her house burned down by police in 1986, said very few people from KTC had attended the TRC hearings.
"We have suffered terribly because of apartheid and when we were first told about the President's Fund, we finally had hope that something would be done. But clearly, we were wrong," says Maso.
"We are hearing a lot of different things within the community. Some are saying they have received money, about R30,000. Committees that were set up to keep tabs on this issue are chopped and changed constantly, and some residents who were identified as victims, are not on the list to receive compensation."
Maso says at a meeting held at the Zolani Community Centre a few weeks before Easter this year, people had been told that their children would be put through school and there would also be a medical aid scheme.
"Most of us missed the meeting because there wasn't any information about it," says Maso.
Zongezile Ntlokombini, 82, who was beaten and harassed by police during apartheid, says he feels they are being given the run around. "I am old, some people have passed on already without receiving anything, and I am afraid that will be my fate as well".
Neither Ntlokombini's nor Maso's name is on the Department of Justice list.
Letters
Dear Editor
The ex-Sasol workers who were brutally killed and injured by security forces in 1989 are still awaiting their monies. I'm one of the victims as my father worked for the company for almost 30 years. He has since passed on.
It really hurts. A lot of people died in the strike but nobody talks about it.
© 2016 GroundUp.

This article is licensed under a Creative Commons Attribution-NoDerivatives 4.0 International License.
You may republish this article, so long as you credit the authors and GroundUp, and do not change the text. Please include a link back to the original article.