Angy Peter trial: detective admits he did not investigate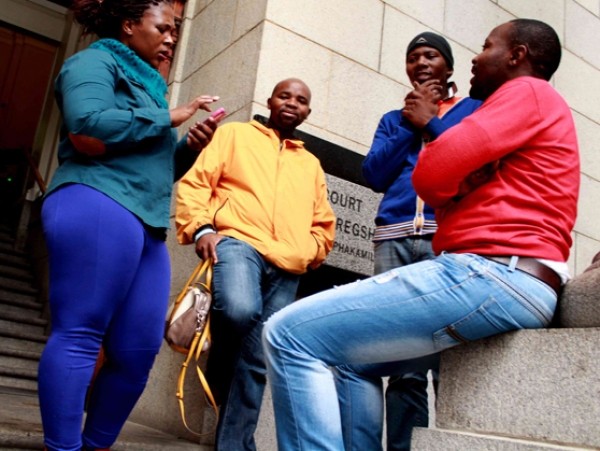 Detective Constable Stanford Muthian acknowledged on Tuesday during the Angy Peter trial that he had not conducted his own investigation into the murder.
He had only collected statements from several witnesses to compile a police docket, he told the Western Cape High Court.
Muthian said he had followed instructions from his superiors and had done only what he was told to do.
Peter, her husband Isaac Mbadu, Christopher Dina and Azola Dayimani are accused of the murder of Rowan Du Preez.
Judge Robert Henney asked Muthian if he understood that being a detective meant not waiting for instructions, but taking initiatives and investigating everything related to the case. He described Muthian as a compiler of evidence, not an investigator.
Defence lawyer advocate William King took Muthian through the details of the investigation and pointed out what he saw as contradictions and inconsistencies including information in the police docket, which the defence says is incoherent, and not arranged in sequence or numbered properly.
King suggested the state had done this deliberately, to mislead the defence, but withdrew the comment after harsh words from judge Henney who threatened to refer him to the Bar Council, warning that his statement undermined the state prosecutor, Phistus Pelesa.
The defence pointed out two documents which were marked the same but contained different matters.
King also referred the court to the pocket book of a police officer which had emerged during the trial though the officer had sworn that it was missing.
He questioned Muthian on statements from state witnesses who denied in court part of what had been said in the statements, and about his failure to search the house of the accused for forensic evidence which might link them to crime scene.
Muthian did not explain why he did not conduct the search or give reasons why two state witnesses, Ntsikelelo Dlabantu and Roger Zigange, who said they were together, had given two different statements.
Muthian also conceded that he did not know what the motive of the four accused was.
King asked, "If there was no motive why did they do it?"
Muthian said he did not know. King accused him of fabricating evidence to incriminate Peter and Isaac.
King pointed out that there were people in the community who had wanted Du Preez dead and that he had been assaulted on August 2012, three months before his murder.
It also emerged that Muthian had met Western Cape Police Commissioner General Arno Lamoer after an article about the arrest of Peter had appeared in the Mail and Guardian.
King asked if he had been given instructions on how to handle the case. Muthian said that he could not discuss what had been said at that meeting but that he had sent regular feedback to Lamoer by email.
The matter continues.
© 2016 GroundUp.
This article is licensed under a
Creative Commons Attribution-NoDerivatives 4.0 International License
.