Angy Peter case frustrated by sick detective constable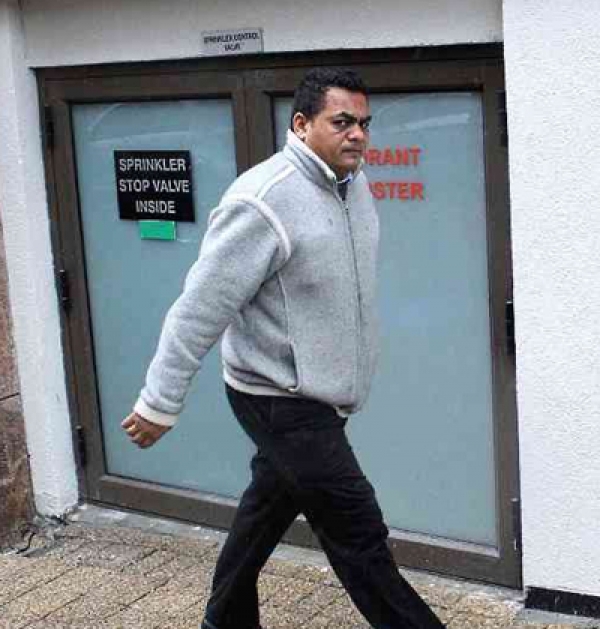 Whispers of disbelief and frustration broke the silence in the courtroom as Judge Robert Henney announced that detective constable Stanford Muthian had called in sick for the second time in the last week. Muthian of Mfuleni police station headed the investigation into the kidnapping and murder of Rowan du Preez.
Muthian and Sergeant Lesley Freeman were subpoenaed by the court to testify as two additional witnesses after the State and defence closed their cases on 11 August.
Activist Angy Peter, her husband Isaac Mbadu and their co-accused Azola Dayimani and Christopher Dina, are on trial for the murder of Du Preez in October 2012.
It was submitted as hearsay evidence that before Du Preez died, he named "Angy en haar man" as the people who were responsible.
It is the couple's defence that they were framed by police because of Peter pushing for the enquiry into police inefficiency in Khayelitsha and her work with the Social Justice Coalition(SJC).
Muthian first produced a sick certificate which stated he had pharyngitis on 14 August and was booked off for three days.
On 21 August, the judge requested that a police officer from Mfuleni bring the sick certificate from Muthian and present it in court. Henney told the court that according to the certificate, Muthian had been booked off by a doctor for two days for hypertension and migraines.
Advocate King for the defence said they were "suspicious" about whether Muthian was really sick. "This isn't the first time it's happening and any delay like this could just be allowing for the witness to recover after questions were asked, putting him in a tight corner, about his and the police's involvement in the conspiracy against my clients," he said.
King requested a formal investigation when Muthian returns to the stand. He also requested no further "unnecessary" postponements as his client's funds were running out.
The matter is expected to continue on Monday, 25 August.
The findings of the enquiry into the Khayelitsha police are also due to be released to the public on Monday.
Dodgy people are suing us. Please support us by contributing to our legal costs and helping us to publish news that matters.
© 2016 GroundUp.
This article is licensed under a
Creative Commons Attribution-NoDerivatives 4.0 International License
.