Angy Peter case: defence questions police docket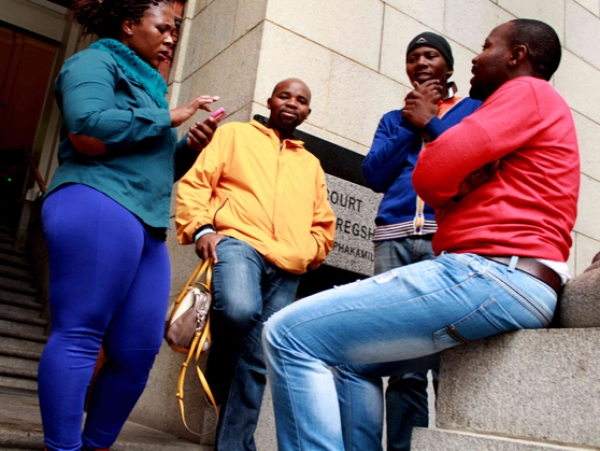 Defence attorney William King has questioned the authenticity of the police docket handed to the court in the trial of Angy Peter and others.
Detective constable Stanford Muthian, who headed the investigation into the murder of Rowan du Preez two years ago, has acknowledged that certain pages were missing from the file.
"There was a list of about five instructions that I was given. It was in the docket. I can't find it now. There are some pages missing from the docket. Everything was there when I left it," Muthan told the Western Cape High Court on 19 August.
Peter, her husband Isaac Mbadu, Azola Dayimani and Christopher Dina are accused of kidnapping, assaulting and necklacing Du Preez in Bardale in early hours of 13 October 2012.
Du Preez died after suffering 100% burn wounds.
Du Preez was suspected of stealing the couple's TV from their Mfuleni home on 11 August 2012.
It was submitted as hearsay evidence that before Du Preez died, he named "Angy en haar man" as responsible for his attack.
The couple say they were asleep at home at the time of the attack and that they are being framed by police because of Peter's quarrels with police for her work with the Social Justice Coalition (SJC).
Muthian was subpoenaed by Judge Robert Henney to testify after the state and defence closed their cases on 11 August.
King asked if Muthian had asked the witnesses about lighting and if they had been able to clearly see Du Preez's attackers clearly since the incident had happened at night.
Muthian said: "No I never asked because it never came to mind."
King said two of the police officers who found Du Preez had said in statements that he told them he had kidnapped from his house but this contradicted the accounts of witnesses who claimed they saw him being loaded into a taxi in the street.
According to a list of case registrations for 14 October 2012 given to the court a murder case was opened at 2:30am that day. But King said: "Rowan was still alive at that stage and it should've been registered as attempted murder and not murder."
Muthian said that certain details could be changed on the system.
King said the inconsistencies in the statements could mean that the docket had been "concocted" and changed to implicate the accused in Du Preez's murder.
He said it was unacceptable that as the investigating officer Muthian could not recall key aspects of the case.
Earlier, Muthian told the court that he felt victimised by Peter.
"During the break Angy was talking on her phone and when I walked past she told the person to make the muthi stronger because she wants me to crawl," he said.
Judge Henney told Muthian he was free to take the complaint further, but there was nothing the court could do as it was not relevant to the trial.
The matter continues Wednesday, 20 August.
Dodgy people are suing us. Please support us by contributing to our legal costs and helping us to publish news that matters.
© 2016 GroundUp.
This article is licensed under a
Creative Commons Attribution-NoDerivatives 4.0 International License
.