Angry residents shut down clinic
Patients say clinic is understaffed and service is poor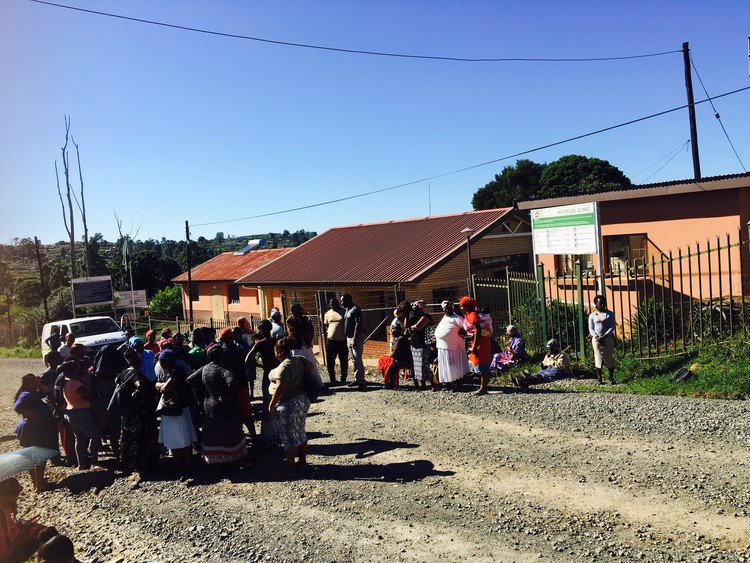 Residents of Sweetwaters and Mpumuza shut down the local clinic near Scottsville, KwaZulu-Natal, on Monday. Nurses and security guards were locked outside the gates of the clinic.
Residents say they are tired of what they say is poor service. They say the clinic is understaffed and they have raised their grievances with the health department since 2017 but nothing has been done.
"We are not opening these gates until MEC for Health Sibongiseni Dhlomo comes here," said Makhosi Ndlela.
Ndlela, from Mpumuza, collects her blood pressure medication from the clinic and says it takes all day.
"I always leave my house at 4am. The clinic opens at 6am, but I leave the clinic around 5pm. The clinic has no shelter. When it is hot, we look for shade under the trees or neighbouring houses," said Ndlela.
"There is a shortage of pills. It has happened in many occasions that I return home without my medication," said Thokozile Hlathi.
"Dhlomo must come and address this matter," said Zola Makhoba. She said in 2017 the department's officials visited the clinic. "The issue of the shelter, shortage of staff and other issues were addressed. They took our numbers and promised they would come back. They never responded. Things are getting worse. Patients are not getting their medication in time. We have gogos who rely on this clinic for their medication. Dhlomo needs to come and see what is happening here every day," said Makhoba.
Ward councillor Sbusiso Mtshali said, "The provincial and the national leadership is aware of the matter of the shelter. The district is also aware of the matter. They promised to send some people for a feasibility study. Those people came, but they haven't come back for implementation … I'm aware of the staff shortage. The clinic services four wards, which is a huge number of patients. We are hoping the department assists with the issue of staff."
However, he said he was opposed to the shutting of the clinic.
Department of Health spokesperson Agiza Hlongwane said the community's grievances would be attended to. "The issue of a shelter has been in the pipeline of the department. The department will intervene once all the plans have been finalised," said Hlongwane.
Dodgy people are suing us. Please support us by contributing to our legal costs and helping us to publish news that matters.