Alarm over proposed changes to Meat Safety Act
Legislative amendments would include most animals as meat products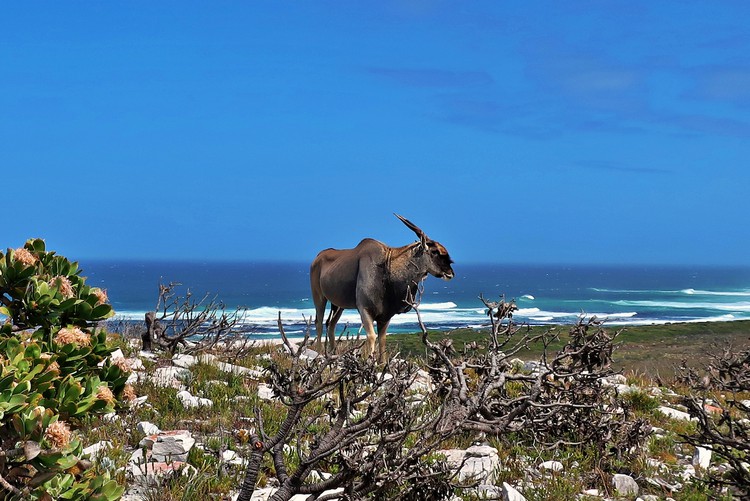 While there is general scientific consensus that the novel coronavirus is of zoonotic origin and various groupings are advising that wildlife markets must be closed, the South African government has been putting forward legislation that could massively expand the wildlife industry to become mass meat suppliers to the world.
Last year, the Department of Agriculture, Land Reform and Rural Development amended the Animal Improvement Act, redefining 32 wild species.
The practical effect of this is "to legitimise this part of the 'game meat value chain' and therefore to develop the industry, especially the export of game meat," according to Sarah Kvalsvig, a consultant with Cullinan & Associates, a specialist environmental law firm.
Now the Department is putting forward legislation to allow for most creatures, great and small, to be slaughtered as products for human consumption, in which case abattoirs are about to see a vast array of wildlife in general ending their lives in these facilities.
Last week during an educational briefing to Members of Parliament on "the wildlife trade, the origins of Covid-19, and preventing future pandemics", Professor Nick King, referring to Covid-19, told South African legislators: "That this spillover [the transmission of disease from animals to humans] happened in Asia is irrelevant … It could just as easily be Africa."
King said there was a possibility that South Africa may bear some responsibility for phenomenon of SARS-Cov-2, the virus that causes Covid-19. The trade in pangolins, "a huge criminal enterprise" and a possible intermediary in the novel coronavirus spillover, included local involvement and the failure to act effectively against the illegal trade.
KwaZulu-Natal MP Narend Singh (IFP) asked what legislative changes could be made to control the wildlife trade.
South Africa has good environmental legislation, King replied, but there is under-investment in its enforcement.
Until recently the Meat Safety Act (MSA) allowed for the commercial slaughter of 35 "domesticated animals" and "wild game" species. But on 28 February the Department proposed adding over 90 local and non-indigenous species to the list of animals that the MSA regulates, including rhinoceros, hippopotamus and giraffe, as well as "all other species of animals not mentioned above, including birds, fish and reptiles that may be slaughtered as food for human and animal consumption".
The MSA sets national standards at abattoirs. It prohibits animals being killed anywhere other than at accredited abattoirs, unless the killing is done for non-commercial personal use or ritualistic purposes. It also regulates the export and import of their flesh, skin, bone and horn.
Rationale for the amendment was not provided by the government. The Department did not respond to our queries as to why the change has been proposed, but it had asked for public comment.
Then on 30 April, the Department released a "clarification". Animals covered on the newly proposed list, it said, would have previously fallen outside the Act's regulatory ambit. The loophole had allowed for the slaughter of unlisted animals without oversight.
The Department, it added, does not encourage the slaughter of listed animals and endangered, and protected species which appear on the list are subject to other relevant legislations, including conservation. The amendment it said would ensure animal welfare requirements extend to newly scheduled animals.
But the amendment has shocked wildlife protection campaigners and welfare advocates such as Tozie Zokufa, Director of the Coalition of African Animal Welfare. Doubly so, he told GroundUp, because of so many new additions to the list, as well as the added cruelty he believes it will involve.
Zokufa's concerns are similar to Kvalsvig's, who GroundUp contacted, and who represents EMS, a wildlife protection and social justice foundation.
In a public comment submission to the Department, Zokufa wrote: "In the light of the circumstances we find ourselves in with regards to Covid-19, we therefore, respectfully request that the department: Acknowledge the risks and take action to protect human and animal health. Reconsider the listing of the species of wildlife until further engagement with all relevant stakeholders. Ban live wildlife trade and restrict local trade under stringent measures."
He told GroundUp that South Africa's animal welfare set-up is already thinly-spread. In many cases it can't enforce the welfare of currently farmed species.
The National Society for the Prevention of Cruelty to Animals (NSPCA), mandated in law to enforce rules that limit animal cruelty, receives no government financial backing and its finances have been hit by the Covid-19 pandemic. The NSPCA reports that animal cruelty has risen "astronomically" since the pandemic.
An academic, who has studied game and wildlife meat safety, has pointed out that land for typically farmed species like sheep and cattle was at peak productivity. Alternative indigenous wildlife species adapted to surviving increasingly harsh conditions, could be seen as a future meat source.
This was echoed in November 2019 by veterinarian Dr Tertius Bergh, who owns roving slaughter trailers. Poorly handled game meat, he said, came out of the industry due to the government's lack of clarity. He called for urgent change to the MIA. He said: "There is most definitely a big export market for our game meat."
"Many zoonotic diseases historically found mainly in livestock are now increasingly common in game," he said.
"It is interesting that people are avoiding talking about the link between the wildlife industry and the pandemic," Kvalsvig told GroundUp. "This is the important issue if we are to avoid another pandemic. Game farmers are always talking about how they create rural jobs and help to conserve natural habitats. But a farmer wrote to our clients and said that game farmers are also increasingly threatening conventional farms as there are apparently fatal diseases crossing over from wildebeest for example to cattle. He saw game farming as threatening the livelihood of conventional farmers, not least emerging farmers."
The period for public comment has been extended to 30 June.
Letters
Dear Editor
The consumption of 'wild' animals is a ticking time bomb in animal-to-human virus transmissions. That our government is even contemplating this needless and appalling exploitation beggars belief, and we need to counter it every step of the way.
A luta continua