8,000 school places blocked in Western Cape
Parents anxious their children won't find a place next year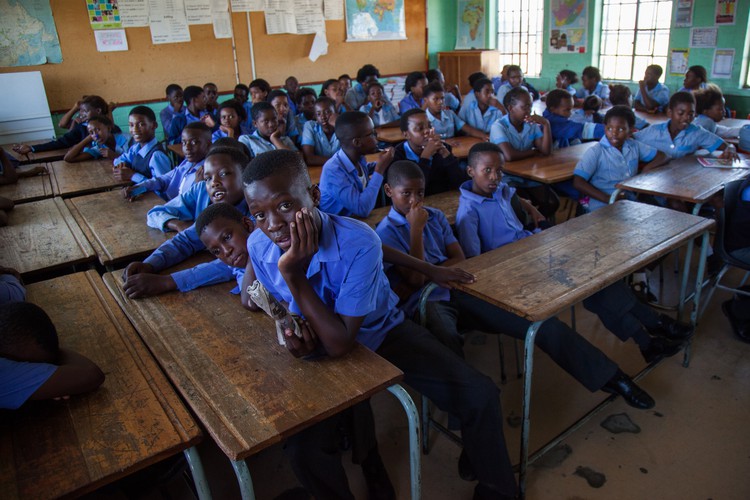 While parents struggle to find schools for their children for next year, over 8,000 places remain blocked in schools across the Western Cape.
On Thursday, Western Cape Minister of Education Debbie Schäfer released a statement that there were "over 8,000 learner places being blocked by parents who have not confirmed placement" according to School Admissions Management Information (SAMI).
According to the department, SAMI has indicated that 8,101 places are currently blocked. "These are cases in which learners have been accepted to more than one school. Therefore their names appear on multiple admission lists, thus blocking up potential placements of learners on waiting lists."
"The main blockages are at Grade 8 level, where over 5,000 learners are registered as being accepted at more than one school," said the statement.
According to department spokesperson Jessica Shelver Grade 1 is also under pressure.
A primary school teacher in Cape Town said parents coming to check if their children had been accepted or not are having to be turned away every day. "It is sad for the children who do not know where they will go next year …. What happens in townships [is] we end up with overcrowding because at the end of the day these children need to be taught; they need to be in class," she said.
"It is not nice to have to teach a class of over 40 students especially in Grade 1 where students still need attention, but it happens. Sometimes parents confirm but then do not show up in January and the school has to do the whole admission process having some students start late," said the teacher.
A high school teacher said the issue disrupts the planning of the new school year and that classes then start late. "You find that it affects the planning because you do not know how many children and classes you going to have as a teacher. And it cuts into two weeks of the first term because then students are still being accepted."
"The number of students affects the number of teachers, if we get more students then we have to look for more teachers," he said. In his school last year they ended up with seven Grade 8 classes instead of five.
Parent Zanele Menzi applied for her two children for Grade 1 next year at three schools. All three have told her they have a waiting list.
"I am stressed because my children keep asking me where they are going next year and I do not know what to say. You apply early or late, it does not matter, because now I am on the same waiting list with people who applied late," she said.
"It is September now. I should be buying school uniform for next year, but I can't because I do not know whether my children will have school, or I will be forced to send them to a school I do not want," said Menzi.
When asked how the department plans to deal with children who by January 2019 still have not found placement, Shelver said they are resolving learners accepted at more than one school, identifying underutilised schools and classrooms, and engaging with school governing bodies to open up additional classes by the end of this year for 2019.
She said six new schools were being opened between September 2018 and February 2019; five new mobile schools (of 40 mobile classrooms); and adding to existing schools 46 mobile classrooms.
Shelver also said the department had not received funding from the National Treasury to cover the increase of over 130,000 learners over the past five years, many from other provinces.
Letters
Dear Editor
This is terribly sad that so many children have the same fight as me. I had to move to Cape Town beginning 2019 from the Eastern Cape and have been denied by all near by schools for my son to start Grade 1. I travelled to Cape Town twice in 2018 to try set up a meeting with the lady in charge of admissions at Monte Vista Primary, both times (visiting a total of 6 times at the school, leaving notes, phoning to find out if she would be there) she was apparently not available or at the school.
I moved after being unemployed for 2 years to try start up a small business in Cape Town with help from a friend with whom I've moved in with and whose two older children go to this school. It is within walking distance for us, which means no transport costs. All other, schools nearby have denied him due to not being in their catchment area and myself needing to walk him daily to school.
Monte Vista knows I've complied with all admissions policies and email application as a relocating child online and still got denied but I feel it's due to myself being unemployed as seen from bank statements and the application form I submitted (my mom is going to be paying school fees until i get on my feet.) I have in the last week been to the WCED in town who sent me to Maitland and then to Parow who have now asked me to wait 10- 15 days to see if there is a school POSSIBLY willing to accept him which could be far and I have no car or can afford transport or no school at all! To which I was told is not their problem and to make a plan.
The school can be anywhere within the Northern suburbs or I'm left with a grade 1 student at home. But if I don't make a plan to get him into a school, I'm going against the child act to not deny my child an education. Not sure where to go from here. I receive no maintenance as the courts granted an abusive biological father to remove rights and responsibilities.