Zimbabwean man sues SAPS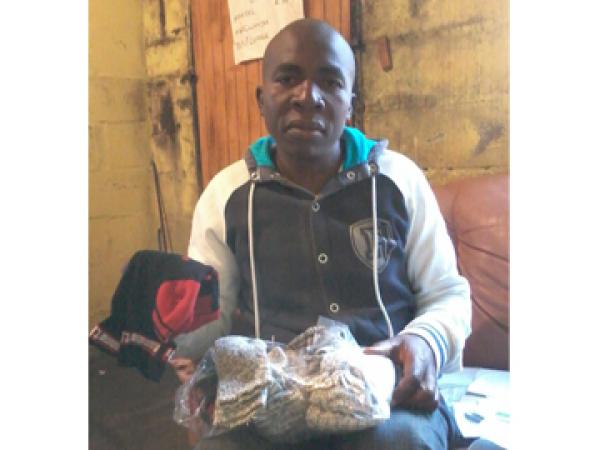 A 39-year-old Zimbabwean man, Samson Chifamba, is suing the South African Police Service (SAPS) for R300,000 in damages after an assault at his house at Asanda Village in Strand in January.
The Independent Police Investigative Directorate has investigated the matter and recommended disciplinary action against four police officers, according to IPID spokesman Moses Dlamini. Chifamba has been subpoenaed to testify in the hearing.
Chifamba said that on 20 October 2013, a constable from Lwandle arrested him for illegally selling beer and confiscated seven cases of beer. At the police station, he was ordered to pay a R1,500 fine.
Chifamba approached the municipal court and negotiated for a fine exemption since he could not afford to pay. He was given back his beer. He stopped selling beer and started to buy cattle hooves, tripe and winter clothes in bulk to resell.
Chifamba alleges that when the constable found out about the court ruling, he turned up at Chifamba's residence on December 2013, banging on the doors and windows. He then said, "I will fix you" and drove off. He returned two weeks later, at night, and Chifamba refused to open the door.
On 17 January, when the Chifamba family had received a big delivery of cattle hooves and had called in relatives and friends to help clean the hooves, the constable again came to their home, barged in, threatened Chifamba and his wife Juliet and took away the beer the municipality had returned, which Chifamba's helpers had been drinking.
When Chifamba asked why he was taking the beer from them, he says, the constable called for backup. He started to hit Chifamba. When more police officers arrived, they joined in hitting Chifamba. They handcuffed and kicked him on the ground. The neighbours asked the constable why they were hitting him and he allegedly answered, "It is this useless foreigner".
Chifamba says he was dragged to a police car and taken to the station where the constable and another officer "sprayed itchy stuff on my face".
"I had wounds on the left ear, mouth and wrist from the cuffs. I was bleeding and requested to be taken to the hospital, but they refused to call an ambulance. Later, they called an ambulance … My brother followed me to the police station and was about to take photographs but he was threatened by the police. I spent four days in the police cell."
Chifamba's brother-in-law, who did not want to be named, said the police officers had said, "If you know what is good for you, you will stop interfering with this case. This is not Zimbabwe."
Chifamba said: "This is not the first time the police treated me badly. In 2010, my landlord stole a television set, fridge and clothes from me. I reported the case at Strand police station but nothing came out of it. I am worried that this assault case might also not be solved like the 2010 case."
Chifamba's attorney, Chimone Struwig of Laubscher and Hattingh Attorneys, told GroundUp that they had written a letter of demand to the Minister of Police because their client had been severely assaulted. He had to be treated at Helderberg hospital.
Police spokesperson Musa Zondi said the letter was probably with the legal department in the ministry. He said it was difficult to trace since the letter had been sent in January and there was now a new Minister of Police.
Dodgy people are suing us. Please support us by contributing to our legal costs and helping us to publish news that matters.
© 2016 GroundUp.
This article is licensed under a
Creative Commons Attribution-NoDerivatives 4.0 International License
.