Zambian High Court rejects state's appeal against activist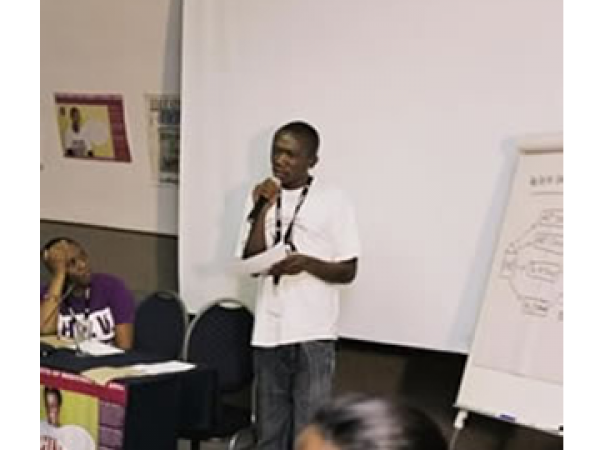 The Lusaka High Court formally dismissed the charges against Zambian human rights activist Paul Kasonkomona on Friday.
This after the court heard how the state had failed to prove its case against Kasonkomona "in a fair manner" and beyond reasonable doubt.
He was arrested in April 2013 after appearing on Zambian television, calling on the government to decriminalise homosexuality and to respect the human rights of gay people, prisoners, and sex workers to combat the spread of HIV.
He was charged under the Penal Code with the idle and disorderly offense of soliciting in a public place "for immoral purposes".
A previous GroundUp report stated that despite the Zambian penal code having already criminalised homosexual acts between consenting adults, government officials, the police, and traditional leaders had renewed calls for restrictions on gay rights at the time.
It stated that the Zambian government had been criticised in the international media for its human rights violations, particularly with regards to sexual minorities.
In February 2014, Magistrate Lameck Ng'ambi at the Lusaka Magistrates' Court acquitted Kasonkomona, stating that the government had not proved its case against Paul. However, the state appealed this ruling.
According to the Southern Africa Litigation Centre (SALC) Twitter feed on Friday morning, the courtroom was filled with activists who welcomed the verdict as Kasonkomona was acquitted yet again.
The Centre has been providing legal support to Kasonkomona's Zambian lawyers since his arrest.
Anneke Meerkotter of SALC said the ruling was an affirmation of the previous ruling and was a victory for Kasonkomona freedom of speech. "It is still not clear if the state will oppose the ruling again. Since his(Kasonkomona) arrest just over two years ago, he has been hounded with court cases which prevented him from expressing and speaking freely
"This case made other activists scared about speaking freely against the state," she said.
Dodgy people are suing us. Please support us by contributing to our legal costs and helping us to publish news that matters.
© 2016 GroundUp.
This article is licensed under a
Creative Commons Attribution-NoDerivatives 4.0 International License
.