Young star Keagan Dolly is inspired by his parents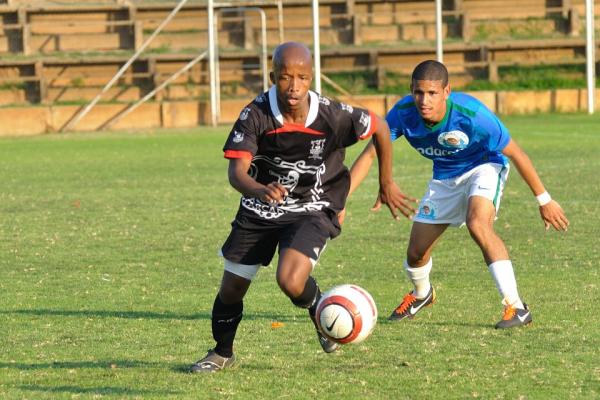 GroundUp interviewed Keagan Dolly, the 19-year-old left wing and midfielder who plays for Ajax's 1st team.
GroundUp: What teams have you played for?
Keagan: Westbury Arsenal (local) School of excellence and Mamelodi Sundowns. I'm currently at Ajax Cape Town.
GroundUp: Where did you grow up? What was it like?
Keagan: I grew up away from home at the School of Excellence [this is a school for promising soccer players - Editor]. It was very hard but I got used to it. It was a second home for me although I missed home and got homesick.
GroundUp: Did your parents support the career you chose?
Keagan: My parents supported me and they still are today!
GroundUp: You travelled to Amsterdam this year how was it?
Keagan: My experience in Amsterdam was a great one. I enjoyed it a lot and I learned a lot from it. I came back with the player of the tournament award from the first tournament and made the top eleven at the second tournament.
GroundUp: What have your achievements been?
I won player of the year thrice at the School of Excellence. I won player of the tournament at numerous tournaments like the Mile Cup, Nike Premier Cup and Build It Cup.
GroundUp: How can youth get involved in School of excellence?
Keagan: The school has trials every year at the school based in Elandsfontein in Johannesburg
GroundUp: Who is your role model?
Keagan: Steven Pienaar
GroundUp: Who inspires you?
People who are independent and work towards their goals inspire me, like my mom and dad.
GroundUp: What positive message can you give to the youth out there?
Keagan: Get out of your comfort zone and stop waiting on favours. Go out there and reach your goals by working hard and believing in God and Jesus.
© 2016 GroundUp.
This article is licensed under a
Creative Commons Attribution-NoDerivatives 4.0 International License
.