WSU student arrested as protests continue
Workers join student protest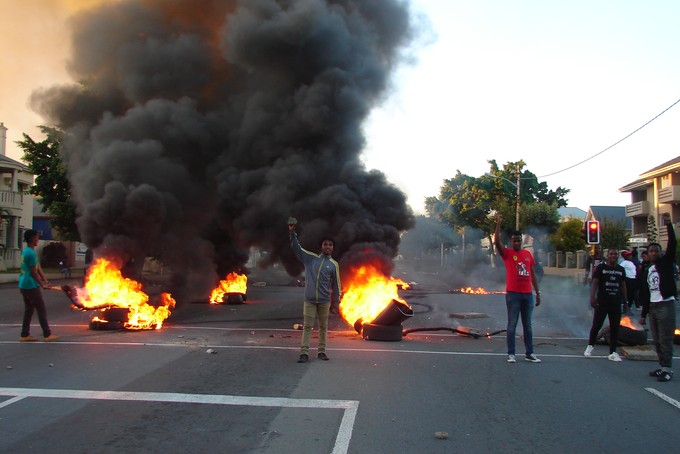 Walter Sisulu University students were in the street again today after protests last night in which they blocked the road and set tyres alight.
Police used rubber bullets and teargas to disperse students last night and one student was arrested, according to SA Police Spokesperson Brigadier Sally de Beer.
"Yesterday tyres were being set alight at corners of Oxford and St Georges Street, blocking roads. Stones and bottles were also thrown at the police. Police action took place to disperse the crowd and one male student aged 25 years was arrested for malicious damage to property," said de Beer.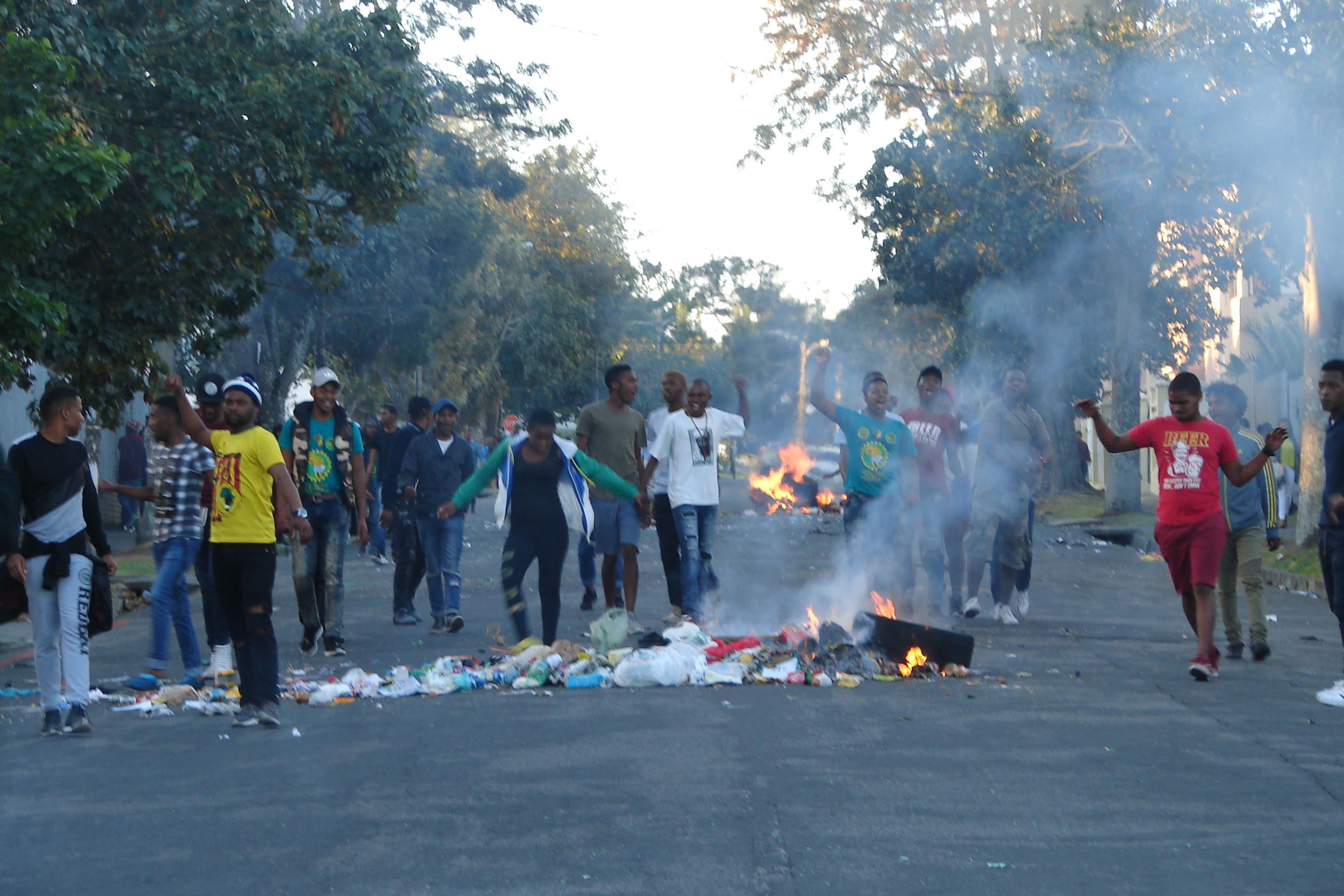 The protests continued today for the second day in a row.
Economic Freedom Fighter Student Command member Nqaba Sojini said he and other student leaders would support the arrested student in court.
"We have come to speak to the prosecutors and the student to understand what might have happened, so we can address our lawyers," he said.
Another student leader, Zolile Zamisa from the SA Students Congress (SASCO), said students would continue with the protest until all fees had fallen.
"All we want is fees must fall. We do not want the 8% increment, we do not want any fees at all, we are planning to protest until our demands have been met," he said.
"We want free education for all students. That is our mandate," said Student Christian Organisation member Kwanda Quvile.
Some outsourced university workers also joined the protest today. They said they were paid too little and called on students to help them be heard by the management.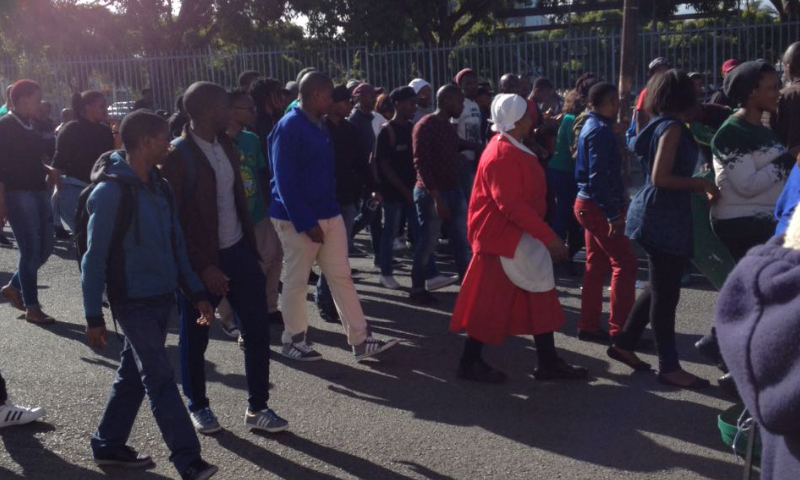 WSU spokesperson Yonela Tukwayo said there were about 1,000 outsourced workers on all the WSU campuses and management is working on a plan to employ them directly.
"We have no reports concerning a protest involving outsourced workers. What we are aware of is that a group of students went on a protest yesterday and they are still protesting," said Tukwayo.
"We have a task team looking at the cost of insourcing. We are working very hard. It would be costly for the university to insource these workers, but it is our top priority," said Tukwayo.
The workers are cleaners working for Red Alert, garden service workers working for Biza Africa, and security guards working for Fidelity Security.
Dodgy people are suing us. Please support us by contributing to our legal costs and helping us to publish news that matters.
© 2016 GroundUp.

This article is licensed under a Creative Commons Attribution-NoDerivatives 4.0 International License.
You may republish this article, so long as you credit the authors and GroundUp, and do not change the text. Please include a link back to the original article.