Week in activism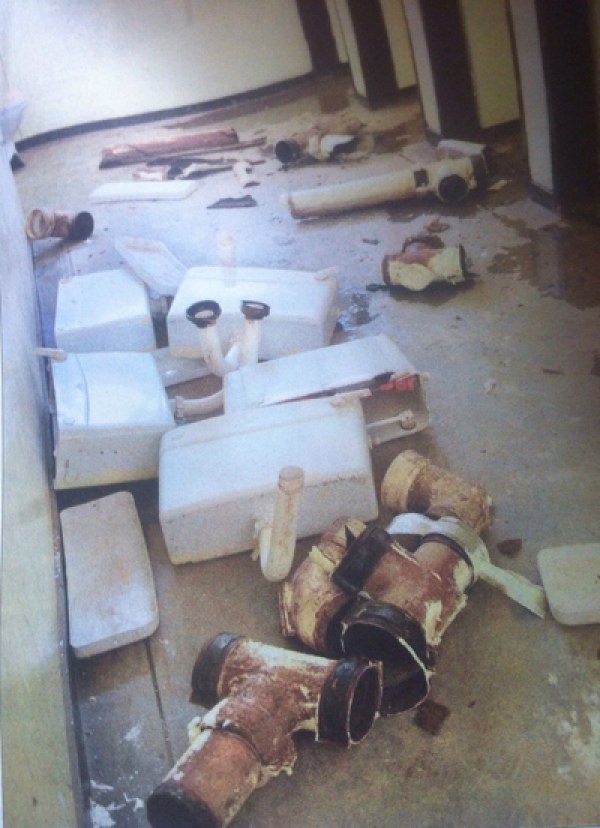 This week in activism we cover the symposium on torture hosted by the Wits Justice Project, the march by Equal Education for better sanitation for schools in Gauteng, and the 'What if Women' challenge by WHEAT.
Equal Education marches for better sanitation in schools
On 13 September at 11am, Equal Education (EE) will march to the Department of Education in Johannesburg for better toilets in Gauteng schools.
According to EE, the march follows broken promises by the Education MEC Panyaza Lesufi to open all prefabricated toilets and provide EE with a full report on them by 14 July. He also promised that all toilets in Gauteng would be unblocked and fully operational by 31 August.
The sanitation campaign started a year ago when EE found a sanitation crisis in Tembisa after they conducted an audit of 11 secondary schools and found that it was common for more than 100 boys or 100 girls to share a single working toilet.
The audit also found that schools have broken toilets and taps, and that student do not have access to soap and toilet paper.
Since the beginning of the campaign, EE has worked with teachers, students and parents and has cleaned toilets at eight schools.
To know more about the march visit EE's website
Symposium on torture prevention
Wits Justice Project (WJP) is running a symposium on torture prevention in South Africa including experts, eyewitnesses and survivors. Over a year ago, President Jacob Zuma signed into law the Prevention and Combating of Torture of Persons Bill. It has taken South Africa 15 years to pass the bill.
The symposium hopes to achieve useful discussion on the issues around implementing the Torture Bill and ratifying the Optional Protocol of the Convention Against Torture (OPCAT).
Wits Justice Project co-ordinator, Nooshin Erfani-Ghadimi said, "We'll discuss issues around prosecuting torture and about reporting on it, and about whether prison rape should be considered torture. Most importantly, though, we want to leave here with a clearer direction on what our collective efforts must be focused on to help prevent torture in South Africa."
For more information visit the WJP website.
WHEAT promoting a culture of giving
WHEAT (Women's Hope Education and Training Trust) has launched a 'What if women' challenge, where they give three famous women a donation of R10,000 and challenge them to use the money to raise funds for WHEAT during Women's Month and the month of September.
The three women taking part are: Mbali Ntuli, former leader of the Democratic Alliance Youth; Vanessa Raphaely, Content Director of Associated Media Publishing; and comedienne Angel Campey.
WHEAT will be hosting a 'What if Women' charity comedy gig on 29 September at Crystal Towers Hotel to raise more funds.
Thus far, the WHEAT TRUST has been able to find and fund over 1,600 grassroots women organisations across South Africa.
To read more on the challenge visit the WHEAT website.
Dodgy people are suing us. Please support us by contributing to our legal costs and helping us to publish news that matters.
© 2016 GroundUp.
This article is licensed under a
Creative Commons Attribution-NoDerivatives 4.0 International License
.