We interview Thabo Nthethe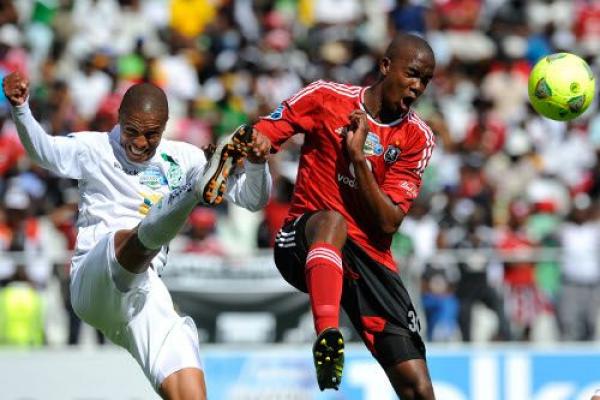 We interviewed Bloemfontein Celtic defender and Captain, Twenty-eight-year-old Thabo Nthethe. He also plays for Bafana Bafana.
GroundUp: When did you start playing soccer?
Nthethe: I started playing at the age of 9.
GroundUp: How did you feel being selected for the national team?
Nthethe: It felt very good to be chosen especially for the national team. I was excited, especially knowing I was representing my country for a World Cub qualifier so I had to be on my best.
GroundUp: What are some of the lessons you have learned?
Nthethe: I faced many difficulties making it through to big teams. In 2002 one of my experiences was when I was in trials at Bloemfontein Celtic, alongside two other players but I made the team and since then I am at Bloemfontein Celtic. I have gained lots of experience with the team and that has made me stronger and allowed me to get selected for Bafana.
GroundUp: How was the game for you against Central Africa Republic on 22 March?
Nthethe: We knew it was going to be hard but we told ourselves we would use all the opportunity and made it through. With the support we got from Cape Town fans singing it really gave us energy knowing they were behind us. We ended the game well with good points.
GroundUp: Bafana are in the qualifying stages. What are your thoughts?
Nthethe: Bafana hasn't qualified for the cup yet there are still a few games to play to qualify. Soon they will be playing against Ethiopia and Botswana but I believe the team will make it through we have faith.
GroundUp: What advice would you give to the youth?
Nthethe: Believe in yourself, whatever you do. Do it for yourself not for other people. This goes not just for soccer people but to all young people who wish to make it. Soccer, basketball, netball, etc.
Dodgy people are suing us. Please support us by contributing to our legal costs and helping us to publish news that matters.
© 2016 GroundUp.
This article is licensed under a
Creative Commons Attribution-NoDerivatives 4.0 International License
.