Village school has three teachers and three pit toilets for 116 learners
"It's really tough but we battle along"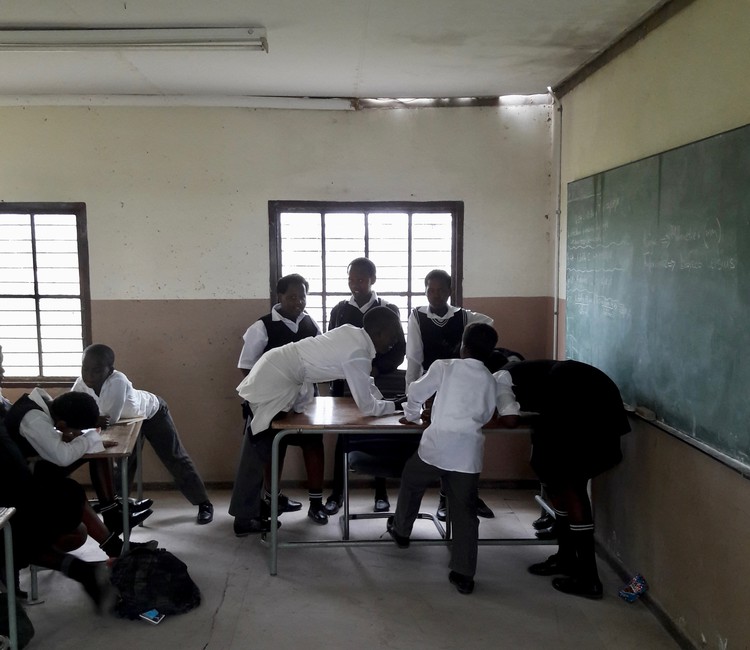 Mfunalwazi Primary School in Ncera Village, 30km outside East London, has 116 learners from grade 1 to 7 and only three teachers. The school was established in 1994 but still has three pit toilets and one tap. Some children use an open field to relieve themselves. The floors are broken and the roof leaks when it rains.
Parents and teachers tried to make improvements using their own funds.
"When it rains, the pupils have to mop the floor because water flows in through the roof. It's really tough, but we battle along," says school principal Sonwabo Jimane.
Strong winds ripped off the roof of the Grade 7 class. Jimane says it was reported to the Eastern Cape Department of Education who came to assess the damage.
On the shortage of teachers, Jimane says, "I am told that currently the department cannot guarantee any new teacher for us … They said each teacher is supposed to look after 40 learners."
Spokesperson for the department Malibongwe Mtima said, "The department has allocated a budget for this financial year to fix sanitation related issues at schools around the province. I am not aware of the broken roof situation, but will make sure a follow-up is made."
"I cannot provide much comment about this school, especially on the understaffing, until the department has made a proper evaluation and seen what assistance is needed," said Mtima.