Victory for critics of Lonmin royalties deal
Court reinstates members of traditional council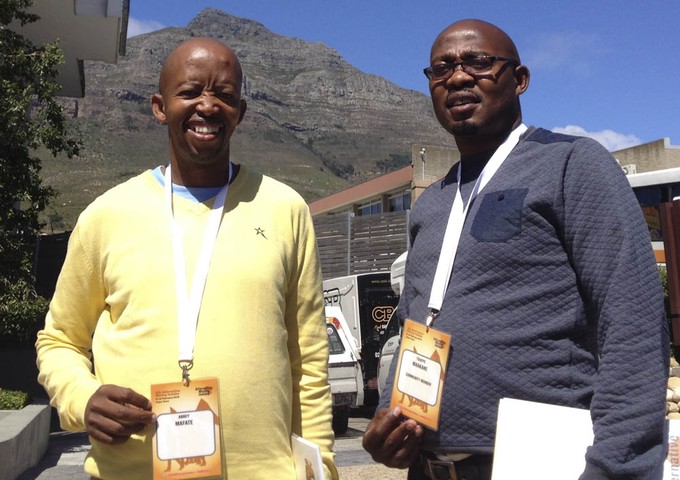 The North West High Court has reviewed and set aside the suspension of two elected members of the Bapo Ba Mogale Traditional Council, calling the decision to dismiss them more than two years ago "irrational and procedurally unfair".
Acting Judge Djaje ordered on Thursday that Abbey Mafate and Tshepo Maakane should be reinstated as members of the council and paid the salaries they would have earned since their suspension in 2014.
Mafate and Maakane are leading critics of the Traditional Council's 2014 deal with Lonmin plc to swop a 40-year-old right to royalties from platinum mining on Bapo land for shares in the company and R100 million in cash.
The Bapo host Lonmin's flagship Marikana mine, where 34 striking miners were massacred by police on 16 August 2012.
The royalty swop, which was struck on terms that remain largely secret, was concluded without the community consultation required in terms of customary law or in terms of the Interim Protection of Informal Land Rights Act (IPILRA).
The deal included a lease giving the mining company almost unconditional access to land which the Bapo community claims to have occupied for more than 200 years at a nominal one-off rental of R100.
The original R664-million value of the transaction collapsed within the first year to less than a quarter as Lonmin's share price plunged and the company was forced to issue new shares to raise enough capital to stay afloat.
Mafate and Maakane were elected to the council in January 2014 in terms of the North West Traditional Leadership and Governance Act, which allows the senior traditional leader to appoint 60% of the council, but which says the remaining 40% must be voted into office by village constituencies.
Maakane was barred from attending a council meeting in May 2014 and later told that he had been suspended without pay by Kgosi Bob Edward Mogale.
Mafate was accused at a meeting in July of leaking council information to the public. He was searched, escorted from the building and later told that he had been suspended.
Both have since been denied access to council meetings or documents.
Mafate later refused to attend a disciplinary hearing convened by a previously unknown "General Royal Council". He said no such organisation existed under the customary law of the Bapo Ba Mogale and that it would not have any right to decide the status of an elected council member.
"This is a victory for justice with regard to governance and in deciding the power that our chiefs and traditional leaders have," Maakane said.
He said he and Mafate would not wait for an invitation to take up their seats, but would attend the next meeting of the Bapo Traditional Council.
"I still have a mandate to represent my community. I will just go to the royal palace every day until there is a meeting so I will be sure to be there when the next meeting takes place," he said.
Judge Djaje ruled that there was no provision in the laws governing the traditional council for suspension, dismissal or disciplinary action against a council member.
Any such action would therefore have to be taken in terms of the Promotion of Administrative Justice Act, he said.
The action of the council in suspending Mafate and Maakane "was irrational, procedurally unfair and falls to be set aside," the judge said.
© 2016 GroundUp.

This article is licensed under a Creative Commons Attribution-NoDerivatives 4.0 International License.
You may republish this article, so long as you credit the authors and GroundUp, and do not change the text. Please include a link back to the original article.