Understanding Judge Davis's dope judgment
While a step towards decriminalisation, there's a way to go before you can light up a joint without fear of arrest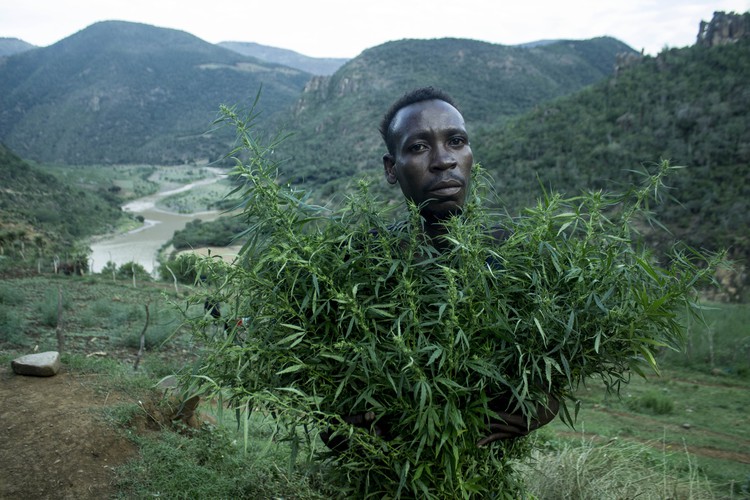 On 31 March 2017, Justice Dennis Davis handed down a judgment in the Western Cape High Court that declared sections of the Drugs and Drug Trafficking Act, 1992 invalid and unconstitutional.
The applications brought by Gareth Prince, Jeremy Acton and Jonathan Ruben argued that the criminalisation of dagga use and possession was a violation of the right to equality, dignity and freedom of religion. Interestingly, however, Davis instead chose to address their challenge almost solely within the context of the right to privacy. Prince had raised arguments on privacy, arguing that the distinction between dagga, alcohol and tobacco was irrational and could not be justified.
Prince first challenged the constitutionality of the Drugs and Drug Trafficking Act almost two decades ago, on the grounds that it violated his right to freedom of religion as a practicing Rastafarian. His application argued that there ought to be an exception made for Rastafarians to practice their religion. In 2002, the Constitutional Court ruled that the Drugs Act was not unconstitutional due, in part, to the fact that the harm caused by marijuana was unknown at the time but also because a religious exemption would be incredibly difficult to enforce. The Constitutional Court was also far from unanimous on this point and split five versus four against the application.
Davis had to consider whether this case could be heard given the Constitutional Court's previous decision. If the Constitutional Court had already decided this issue, a lower court would not be able to reconsider the matter and decide differently. This is known as res judicata, which means previously judicially determined. However, Davis differentiated between the 2002 Prince case and this case by holding that the Constitutional Court had only considered the narrow issue of a religious exemption, not whether the general prohibition was unconstitutional. On this basis, Davis found that the doctrine of res judicata did not apply.
The question for the court was then whether the government could legitimately regulate and dictate what people consume, privately, within their own homes or whether this regulation was an unjustifiable infringement of the right to privacy and dignity. Davis considered, not only consumption and smoking of dagga within this analysis, but also cultivation of plants on private property for personal use.
There have been cases where this issue has been considered, but in the context of other activities such as possession of pornography. The trend has been that private activity within private homes falls within a very special part of the right to privacy that is outside the realm of what the government may regulate. However, if the government does choose to regulate these issues and infringes on a person's right to privacy, the government will have to justify these infringements. Part of justifying this infringement requires that the government prove it has a substantial state interest that warrants regulation.
Davis's judgment discussed the racist history that underpins prohibition of dagga through State v Nkosi, a case from 1972, which held that dagga was a "great social evil" despite its utility to "natives". Davis held that the racist and moralistic reasons used to justify prohibition was insufficient to justify an infringement of the right to privacy under the Constitution. Consequently, the prohibition would need to be justified on the basis of scientific or other evidence.
Although the state did provide expert testimony on the harmful effect of dagga on health and society, a report submitted to the court by Professor Mark Shaw of the University of Cape Town — called Balancing Harms in Cannabis policy for South Africa — showed that punitive drug policies do not reduce rates of drug use. Shaw's report also presented mechanisms, which could be used to reduce drug use without imposing criminal sanctions. A number of other studies and reports have also indicated that decriminalisation is a better way to address the harm that results from drug use.
The court also considered decisions from other jurisdictions such as Argentina, Canada and Mexico. The Mexican Supreme Court recently found criminalisation of marijuana unconstitutional because there were alternative mechanisms, that would infringe less on a person's right to autonomy. Davis also noted the shifts toward legalisation in countries like Uruguay, Australia, Portugal, Switzerland, Spain, the Czech Republic and a number of states within the USA.
After considering all the evidence presented and foreign laws, the court found that the government had not proven that the law's infringement of the right to privacy was a justifiable infringement of a person's right to privacy within the home. It is important to emphasise that the judgment's finding and order was limited to the narrow grounds of the right to privacy within private homes.
Davis declared certain sections of the Drugs Act and the Medicines and Related Substances Act, 1965 invalid — where they prohibit private and personal use of of dagga. But he suspended this order of invalidity for 24 months to allow Parliament to amend these Acts and bring them in line with the Constitution. However, before Parliament considers the matter, this order of invalidity must first be confirmed by the Constitutional Court.
The order also provides that until Parliament has made the amendments, all prosecutions falling within the invalidated provisions must be stayed. Again, it is important to understand that this does not apply to charges of possession in public or distribution.
Also, the order creates a defence for anyone charged with a crime under the invalid sections. If you are charged for cultivating or being in possession of dagga in a private dwelling and this possession or cultivation was for personal consumption, you can raise a right to privacy defence against the charge.
Although this judgment marks a step towards decriminalisation of dagga, it is a small and limited step, which only works to protect the right to privacy. True decriminalisation of dagga use is going to be left to Parliament.
Some steps have been taken towards this over the last few months. The Medicines Control Council recently published regulations providing for the use of dagga for medical reasons, and a bill to legalise the use of dagga as pain treatment is under consideration by the National Assembly. Now that Parliament has a deadline to consider legalising personal use of marijuana, South Africans may likely see complete decriminalisation in the near future.
Correction: The original explanation of res judicata was wrong and fixed after publication. 
Dodgy people are suing us. Please support us by contributing to our legal costs and helping us to publish news that matters.
Letters
Dear Editor
The author must be congratulated for crisply summarising what was sure to be a confusing judgment for many. I am one of the few who have always felt that the previous judgment of the ConCourt on the matter was conservative, "illiberal" and lazy to say the least. It was so in the sense that it served to entrench long held perceptions about "dagga" without even interrogating them and most worrying was that the court was prepared to sacrifice right to freedom of religion at the altar of convenience of the State. For the court to rely on difficulties of regulation to discplace a constitutionally entrenched right was at best unconstitutional. Judge Davis has broken new grounds albeit also on narrower basis than one would have loved. Issue of freedom of religion and use of "dagga" is still to be decided properly by our courts.
© 2017 GroundUp.

This article is licensed under a Creative Commons Attribution-NoDerivatives 4.0 International License.
You may republish this article, so long as you credit the authors and GroundUp, and do not change the text. Please include a link back to the original article.