Taxi drivers force Uber passenger out of car
Driver assaulted and his license disk stolen, as cab drivers close road to airport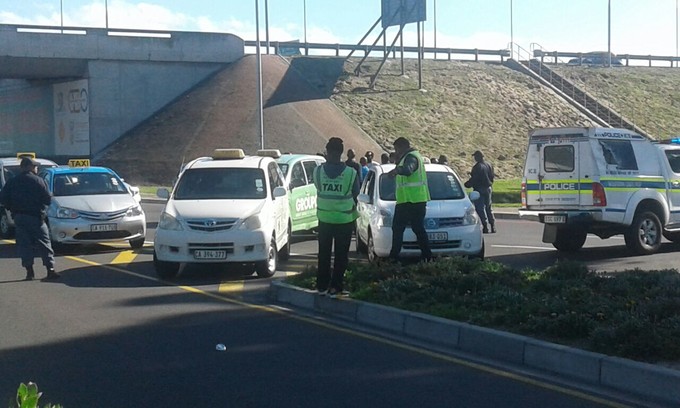 Metre taxi drivers have closed the road to Cape Town International Airport and forced passengers out of Uber cars. Uber drivers have reacted by going offline. They are fearful of violent attacks and that their cars will be burnt. 
Police vans blocked the road too, and police were in discussions with both metre taxi and Uber drivers. They advised Uber drivers to leave the airport. A group of men was seen attempting to lift an Uber vehicle.
Last year in Mexico City, taxi drivers smashed windows and pelted Uber drivers with eggs.
Uber announced two weeks ago that it was going to allow drivers to take cash fares. Drivers warned that this would cause conflict with metre taxis.
A Cape Town Uber drivers' WhatsApp group is a flurry of voice notes and messages warning drivers to be careful. (The group is trying to form a union for Uber drivers and consists of over 200 people. Many Uber drivers are dissatisfied with their work conditions.)
Passenger Romanda de Bastos was pulled from her Uber into a metre taxi. She told her mother, Lita, that she saw the Uber driver being kicked. He was then driven off in his vehicle. Romando was distraught, worried that the man might be killed. UPDATE: The driver was assaulted. His license disk was stolen. He is shaken but okay.
Stranded riders could be seen walking to the airport.
Uber spokesperson Samantha Allenberg said, "We are aware of the situation and we are speaking to the authorities and relevant stakeholders to ensure this is resolved quickly. Drivers have a security number they can use should they feel unsafe at anytime."
An Uber driver said, "Guys, I just told a client I can't take her to the airport. She was crying she is going to miss her plane. All Uber drivers are cancelling her."
UPDATE 21:10 - Uber has urged GroundUp to update our article to inform the public that the route to the airport opened again many hours ago.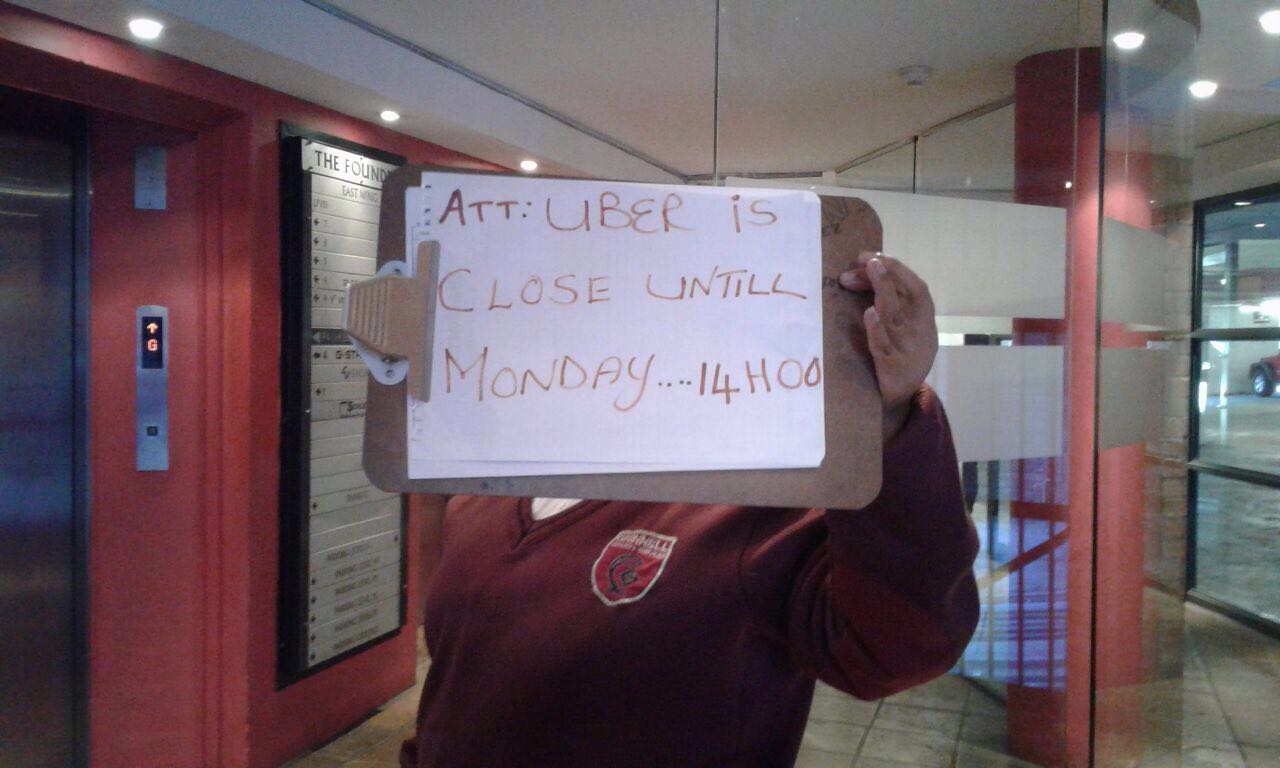 This is a breaking story. It is being updated frequently as facts are clarified.
Dodgy people are suing us. Please support us by contributing to our legal costs and helping us to publish news that matters.
Letters
Dear Editor
I am wondering how the Uber drivers are identified - is there something that distinguishes them? Is there something that an Uber driver can do to avoid being assaulted?
Dear Editor
They can be identified via the app they use which has GPS tracking. Then, when stopping them in the road it's quick to determine they're also using the app on route.
Dear Editor
Coenraad, I'm not 100% sure how the Uber drivers were identified. We were watching this unfold from an office alongside the airport approach road. Of the two lanes heading towards airport, the left lane was blocked by Avanza taxis. Those drivers were literally checking each car (now all filtered into right lane) and hauling out people and luggage.
The Police however arrived within under 10 minutes and resolved the situation. Well done Saps!
© 2016 GroundUp.

This article is licensed under a Creative Commons Attribution-NoDerivatives 4.0 International License.
You may republish this article, so long as you credit the authors and GroundUp, and do not change the text. Please include a link back to the original article.