Take to the streets, Pityana urges SA
Zuma will be forced out, says Save SA leader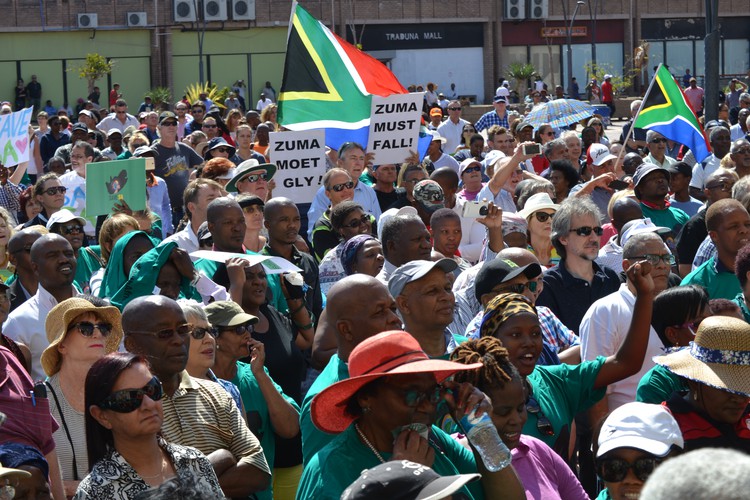 Save South Africa convenor Sipho Pityana urged South Africans today to take to the streets to call for the departure of president Jacob Zuma. Addressing more than 3,000 people in the Vuyisile Mini Square in Nelson Mandela Bay Municipality, Pityana said Zuma would be forced out by the "democratic will of the people".
"We don't need to break the law, we don't need to burn anything. Our numbers and our voices are thunderously powerful enough to send the message across. Zuma will be forced out by the democratic will of the people. His organisation must boot him out. If he is not booted out, he must be voted out in Parliament," said Pityana.
He said workers, nurses, teachers and police officers were among those who were "sick and tired" of defending "a corrupt leader".
"Co-ordinated united public protest is the way to stop state capture in order to defend our democracy. Zuma has sold the ANC out. ANC members must stand up and be counted and say 'not in our name'."
He urged South Africans to unite with one voice and tell Zuma they would not allow the country to be sold out. Zuma was a traitor to the ANC and a traitor to the nation, Pityana said.
"Join us in the streets and say Zuma must go. A people united will never be defeated."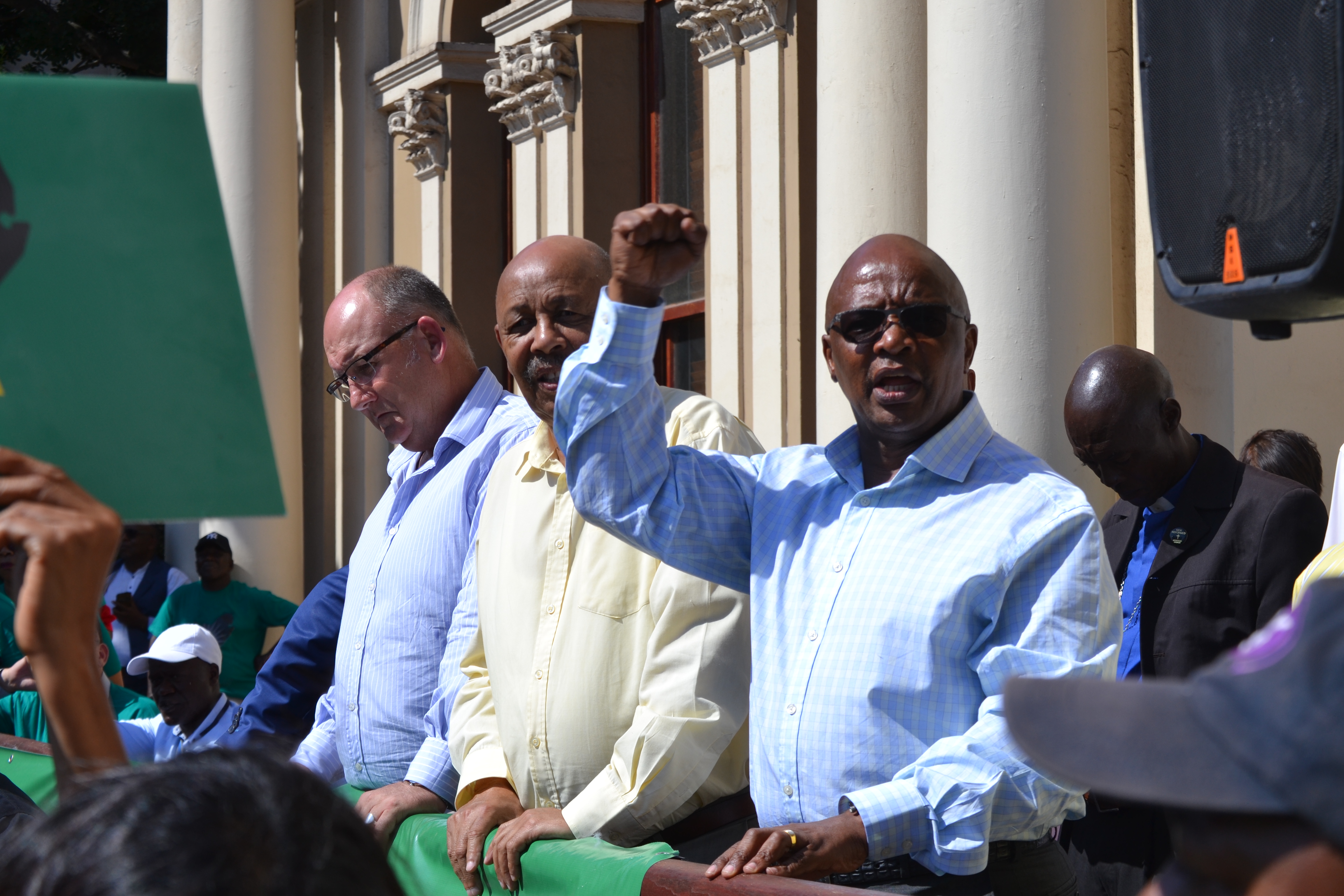 Pityana said Zuma had abrogated to himself an illegitimate right "to sell our hard won freedom and right to self determination to the Guptas and a clique of corrupt cronies".
"We will not allow that," said Pityana, expressing thanks to former Public Protector Thuli Madonsela for "revealing state capture".
Pityana cited the president's recent sacking of Minister of Finance Pravin Gordhan and Deputy Minister Mcebisi Jonas as the last straw that triggered the mass protest. "It is safe to say today that our treasury has been overun."
Anele Madosi told the crowd that his father had been in exile for a decade and had died fighting apartheid.
"I never enjoyed life the way Zuma and Guptas are doing. We are sick and tired of a president who sold our country. We thought Zuma was a leader, only to find out that he is a hypocrite. We beat the apartheid government, we will beat the ANC government if they continue doing what they are doing now. Remove Jacob Zuma," he said.
"We can achieve our goals of bringing democracy and prosperity to the people if we are united like today," said Nelson Mandela Bay ward councillor Marlon Daniels.
© 2017 GroundUp.

This article is licensed under a Creative Commons Attribution-NoDerivatives 4.0 International License.
You may republish this article, so long as you credit the authors and GroundUp, and do not change the text. Please include a link back to the original article.