Supersport talent Mxabo is inspired by Beckham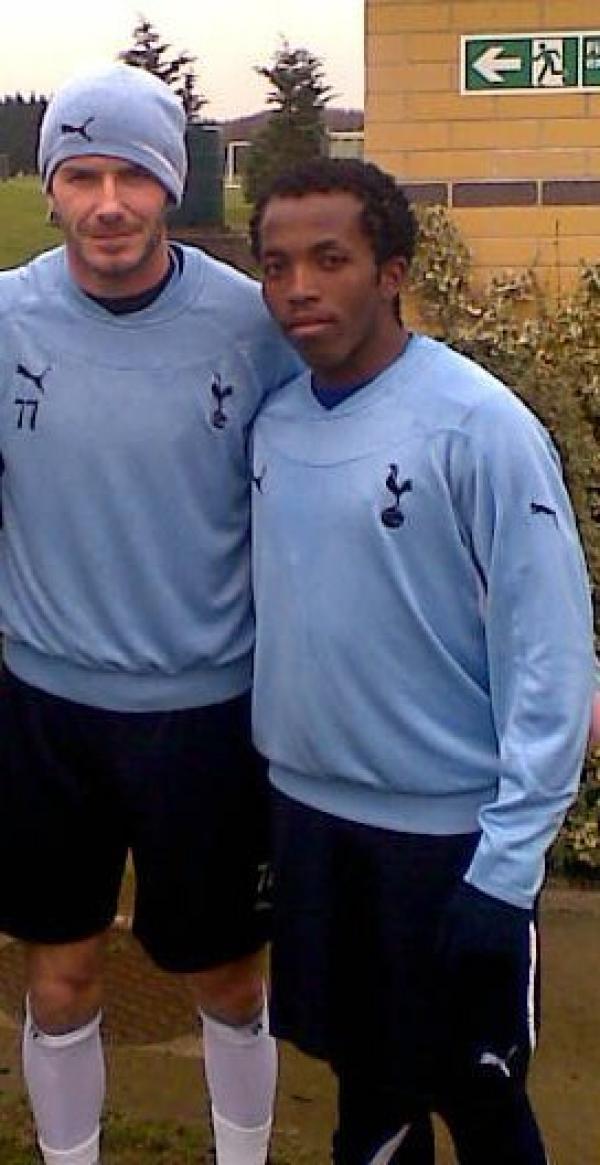 GroundUp interviewed Supersport United's exciting talent, 19-year-old striker, Jerry Mxabo.
GroundUp: Who inspires you?
Mxabo: So many soccer guys have inspired me in my soccer career, but the main two are Ajax Cape Town Striker Thembinkosi Fanteni and Real Madrid Striker Raúl González.
GroundUp: How old were you when you started playing soccer?
Mxabo: I was six-years-old when I started playing for Lucky Swallows in New Crossroads.
GroundUp: What was your best moment in football?
Mxabo: Winning two provincial medals with two different provinces, playing for the national team, winning the Metropolitan Premier Cup and going to Tottenham Hotspurs in England.
GroundUp: Did you travel to play overseas? How was your first time? Where did you go?
Mxabo: I went to Turkey. It was an amazing experience because I was so young. It was fun. I enjoyed my stay and we were the runners-up in an international tournament.
GroundUp: You met David Beckham, how was that?
Mxabo: Meeting Beckham, wow! That was a truly amazing experience. I must say, he is a good professional footballer, and he is a humble, good role-model and a good leader. He was good to us, and I enjoyed every minute of training with him.
GroundUp: Who is your role model?
Mxabo: Glen Salmon
[Editor's note: Glen Salmon is a former striker for Supersport United who holds the club record for the most goals in a season. This was in the 1998/99 season when he scored 16.]
GroundUp: What was it like playing in the under-20 soccer tournament this year?
Mxabo: It was awesome, especially when you're on the field representing your country and winning against the best countries in the world like Brazil. Absolutely great experience.
GroundUp: What teams have you played for?
Mxabo: Johannesburg Strikers, Lucky Swallows, Greater Philippi (amateur), Supersport United (academy), MP Black Aces (loan), Supersport United Premiership League and Under-20 South Africa.
GroundUp: What message would you give to the youth?
Mxabo: Live football. Love football. Play and never give up. You will succeed.
© 2016 GroundUp.
This article is licensed under a
Creative Commons Attribution-NoDerivatives 4.0 International License
.