Stock wanted
During my lunch break on 26 February 2013, I walked past a worker, resting in his wheelbarrow with a bottle of Coca Cola in his hand, beneath a sign that reads, \xe2\x80\x9cStock wanted\xe2\x80\x9d.
The photo is both timely and poignant: timely because today Finance Minister Gordhan will present the budget to Parliament to address issues such as structural inequality and poverty through strategies such as the Youth Wage Subsidy; poignant because it captures the issues of consumerism (a labourer buying a product that he does not need to consume, which is amplified by the image of consumer products in the image behind him), capitalism and economic regulation (low-skilled workers being reduced to stock, something that is shifted, bargained and negotiated) and the promise of development (roadworks and scattered tools). The reflection in the window of the busy traffic passing by is the perfect metaphor for our globalised world where we are too busy to stop, consider, and examine the alienation of our fellow beings and the solutions that affect them.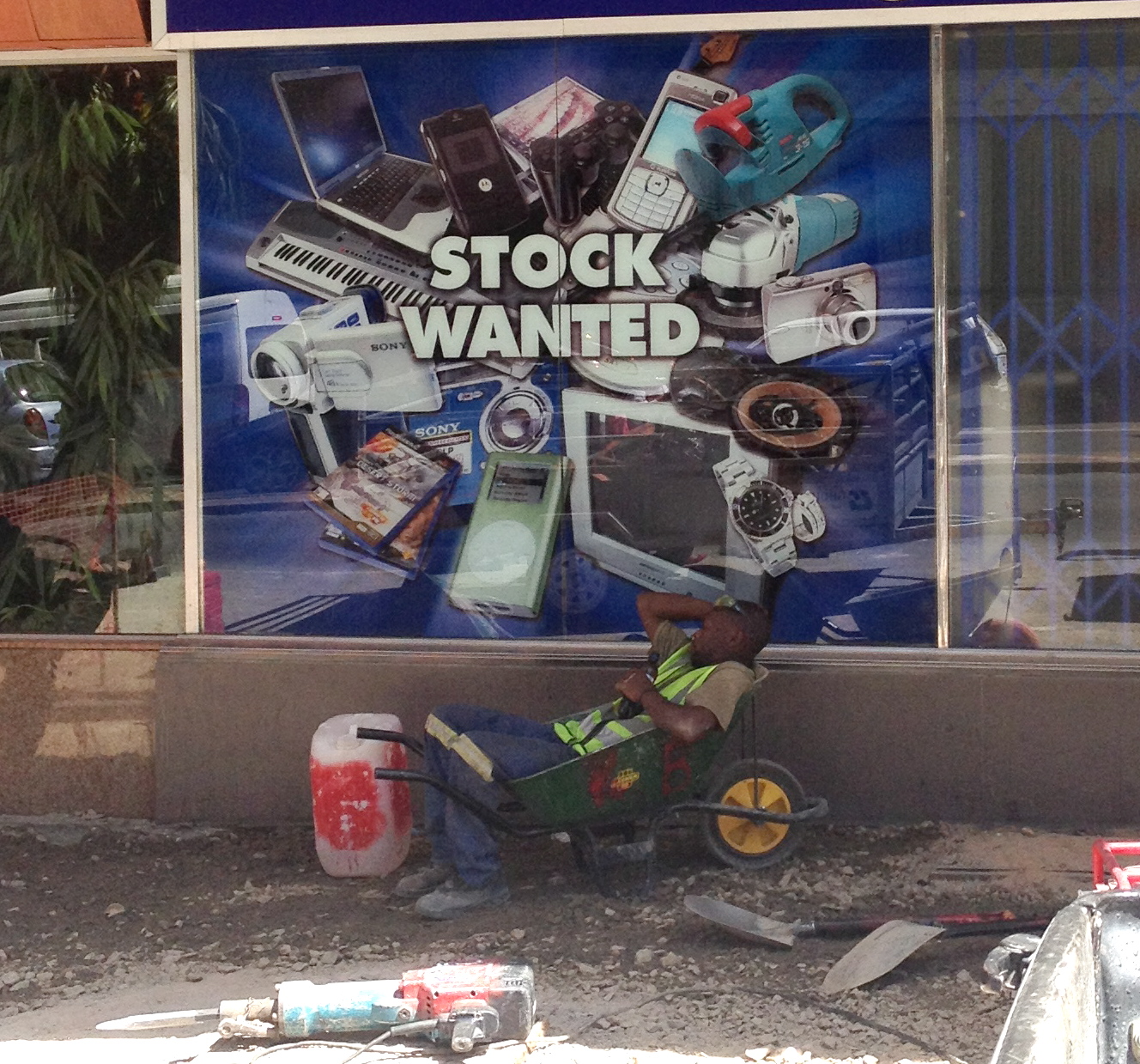 Dodgy people are suing us. Please support us by contributing to our legal costs and helping us to publish news that matters.
© 2016 GroundUp.
This article is licensed under a
Creative Commons Attribution-NoDerivatives 4.0 International License
.