Stay off drugs says Maluleka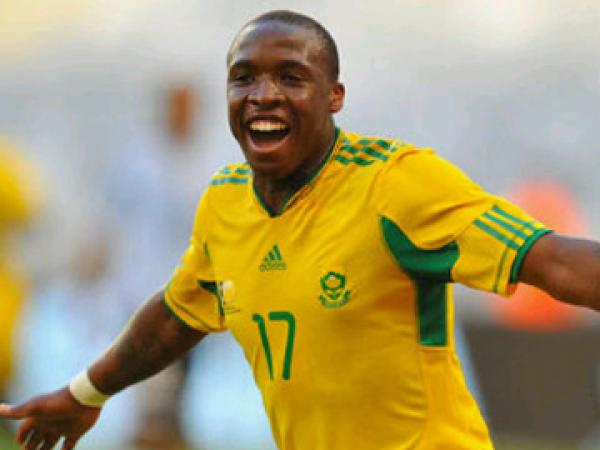 George Nyiko Maluleka is the 23-year old up-and-coming star mid-fielder for Supersport United.
GroundUp: What teams have you played for?
Maluleka: Pretoria University, Ajax Cape Town and Supersport United.
GroundUp: How did you get started in soccer?
By playing in the streets of Tembisa. Then I started taking it seriously at school. Then scouts approached me.
GroundUp: What are some of the lessons you've learned on your journey?
I have learned that talent is never enough and that hard work pays off.
GroundUp: Who is your role model?
Maluleka: My parents have supported me all my life, so my role models are my mom and my dad.
GroundUp: Who are your favorite soccer players?
Maluleka: Andre Iniesta and Wayne Rooney
GroundUp: How do you feel about moving from Ajax Cape Town to Supersport United?
Maluleka: It's a good move I think. I feel happy and everything is looking good so far. I had a good pre-season training, so yeah the move feels right and I'm happy about it.
GroundUp: What is your favourite pre-game meal?
Maluleka: I normally have pasta with mince meat and chicken and little bit of salad.
GroundUp: What message would you give to the youth out there?
Maluleka: I'd tell kids not to do drugs and that sports would keep them away from all those things. If they have dreams they should believe in them.
Dodgy people are suing us. Please support us by contributing to our legal costs and helping us to publish news that matters.
© 2016 GroundUp.
This article is licensed under a
Creative Commons Attribution-NoDerivatives 4.0 International License
.