Soccer tournament brings together Africans from all over the continent
Mini "Afcon" breaks down barriers, say players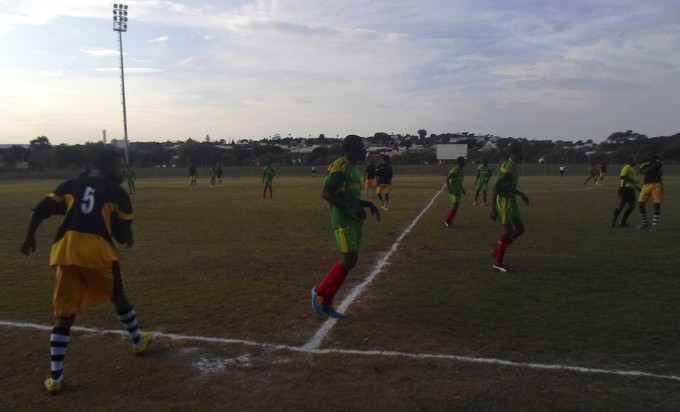 Soccer has created friendship between South Africans and foreigners through Port Elizabeth's mini "African Cup of Nations" tournament, says the manager of the Somali team, Muhamed Ali.
The quarter finals, held in the last two weeks, pit the best eight teams from last year's tournament against one another. The South African team did not make the cut.
Ali, 25, said sport was helping to break down barriers.
"We come from different countries and places. Sport teaches us to love one another. We speak different languages but football is the only international language that we can communicate to each other without fear or prejudice," said Ali, who has been in South Africa for five years.
"When we started this tournament in 2015, we faced many challenges.The main problem was with local guys who used to rob us when we were playing in townships. At times they would just walk onto the pitch and stop the game for no reason. But as we persisted, they later embraced us. We are now free to play anywhere at any time,even at night without being victimised. This is the amazing power of sport. Soccer has created a healthy friendship between foreigners and South Africans."
Blessing Guvamombe, the manager of the Zimbabwean national team, said football had brought different African nationalities together.
"This tournament has widened our knowledge as far as the African continent and its people are concerned..Football is doing a wonderful job of uniting people from different cultures."
Guvamombe said he was pleased that football fans had come from all over the Nelson Mandela Bay Municipality.
Ely Diagne, 42, of Senegal, who has been in South Africa for 16 years, said football was helping integration. "Sport is helping us refresh our minds. We work hard during the week so we need to refresh both our minds and bodies by playing football," he said.
Ghana football team representative Michael Agyemang said: "Sport is uniting all Africans. We get to know each other better and exchange ideas."
But, he said, the tournament struggled to find venues for matches. He said some matches had to be held in Uitenhage though there were empty venues in Port Elizabeth, appealing to the Nelson Mandela Bay Municipality "to treat us in the same manner they do South African teams".
"We are also appealing to companies and individuals to sponsor our teams with uniforms and transport.This is a good tournament that is uniting people from different corners of Africa."
South African Thabo Gezani, 3, from Kwanoxolo in Port Elizabeth, praised the organisers of the Afcon tournament for their work uniting Africans.
"Not all South Africans are xenophobic. We owe our freedom to these African brothers. I have taught my children to love everybody, regardless of origin or colour. I came here to support all the teams and help spread the word of unity and oneness among all races."
The teams playing in the quarter finals this year were Zimbabwe, Somalia, Cameroon, Ghana, Malawi, Ogaden, Djibouti and Tanzania.
The semi finals will be held next week, also in Uitenhage.
© 2016 GroundUp.

This article is licensed under a Creative Commons Attribution-NoDerivatives 4.0 International License.
You may republish this article, so long as you credit the authors and GroundUp, and do not change the text. Please include a link back to the original article.