Search continues for body of Hout Bay fisherman
Hangberg quiet after night of violent protest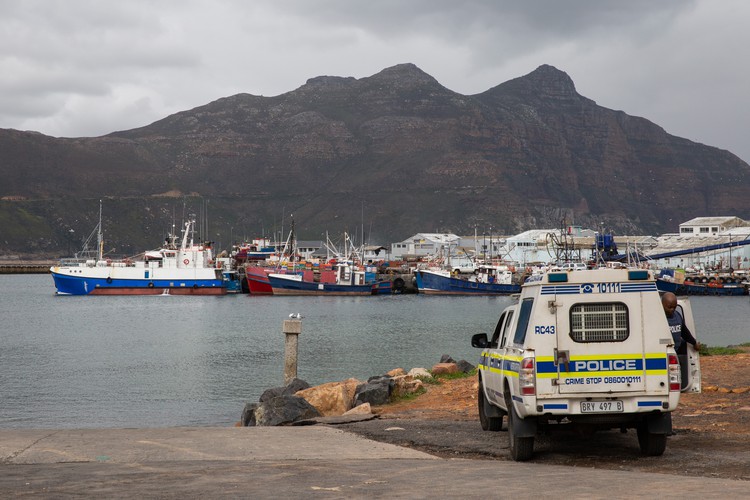 On Tuesday morning, thousands of broken bottles littered Hout Bay harbour after a night of violent protests in which shops were looted and the Harbour Master's office torched and trashed. The protests followed accusations that an anti-poaching patrol had shot and killed Durick van Blerk. This was after he and two others were caught catching crayfish illegally.
Van Blerk's partner is eight months pregnant.
Khaye Nkwanyana, Department of Agriculture, Forestry and Fisheries spokesperson, said that on Friday 10 August a SAPS special task force against poaching "arrested two suspects at sea and one suspected poacher jumped overboard and is still missing".
"The suspected poachers presumed that one of our officials, Bernie Smal, has been instrumental in the [anti-poaching] operation … [On Sunday] a huge crowd stormed Hout Bay harbour and burnt two of our offices and another group went to our official's house and set it alight. The police have taken Mr Smal and his family to a place of safety. 10 suspects were arrested at his house."
Speaking on the family's behalf, local activist Roscoe Jacobs condemned the use of violence in the protests. The family had called for peace "so that the police can search and find Durick".
After negotiations between the police and the family it was agreed that local fishermen would be included in the search. Snoekies fish-and-chips restaurant owner Justin Strong also offered his boat to aid in the search. Strong said the looters were not representative of the Hangberg community. He said the criminal element was a small group of opportunists. A woman returned a bundle of clothing which had been stolen from the Hout Bay market during the looting. The market was expected to be closed this weekend due to damage.
Police divers and boats continue to search for the body.
Dodgy people are suing us. Please support us by contributing to our legal costs and helping us to publish news that matters.