The scrap collectors
Across the city there are people who survive by collecting things we throw away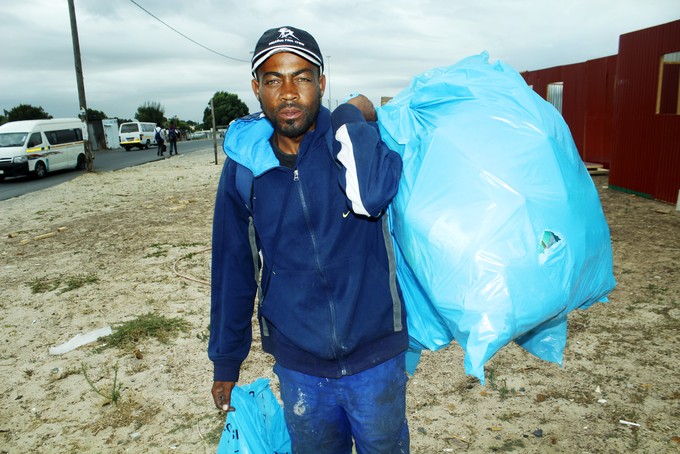 Jonathan Plaatjies is 29 years old and unemployed. He lives in Nuwe Begin, just outside Mfuleni, about 30 kilometres from Cape Town's centre.
Plaatjies makes a living by collecting and selling scrap to some of the five or so scrapyards in Mfuleni.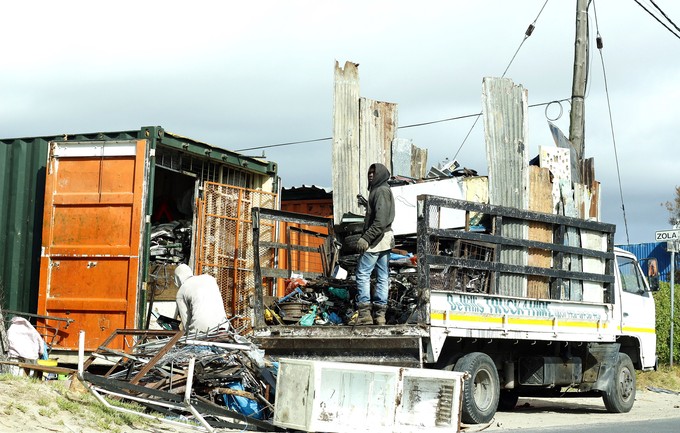 After Plaatjies lost his job as a security guard at Stellenbosch University he applied for work at other companies but was unable to find a job.
Every day he collects items such as plastic bottles, iron and even cardboard. Anything that is recyclable will do. He takes it to a small scale scrap collector who weighs what he's brought and pays him a small fee. He has to compete with numerous other unemployed people who do the same thing to seek out an existence.
He often wakes up at 5am to collect scrap before others do.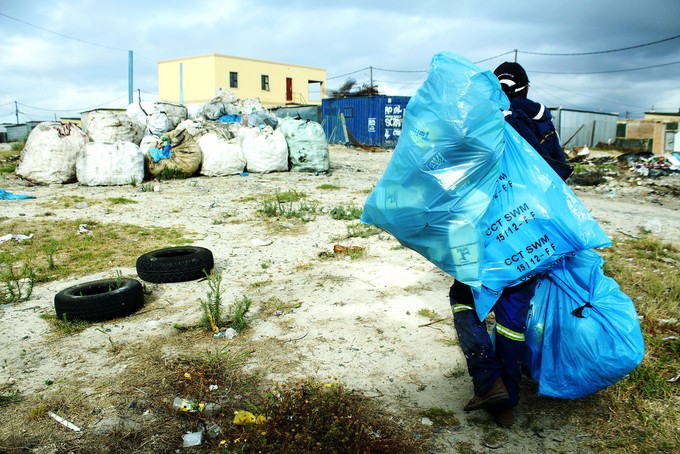 "The money we make isn't so nice but at least I get by. I can survive for the next day," he says.
"Sometimes I get to assist the scrap collectors to pack the [recyclable material into] bags and by doing that I get a bit more [money] than I expected. Not everyone who is collecting the recycled material is doing it for a living. [Some are doing it] to supplement their drug habits. But I do it for my child who is sitting at home with her mom," says Plaatjies.
The scrapyard opens at 8am and closes at 6:30pm.
The scrapyard owners take the scrap to facilities, such as in Stikland or Maitland, that buy in bulk for cash.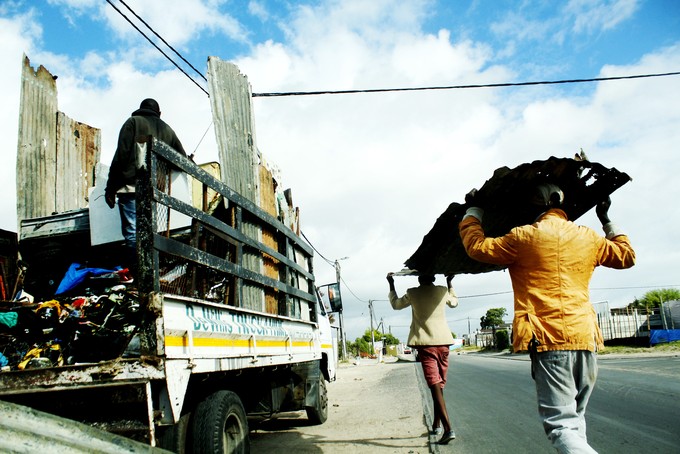 Here are the prices this scrapyard pays per kilogram:
Brass sheets: R29.07
Copper: R45.03
Zinc: R2.28
Aluminium: R12.50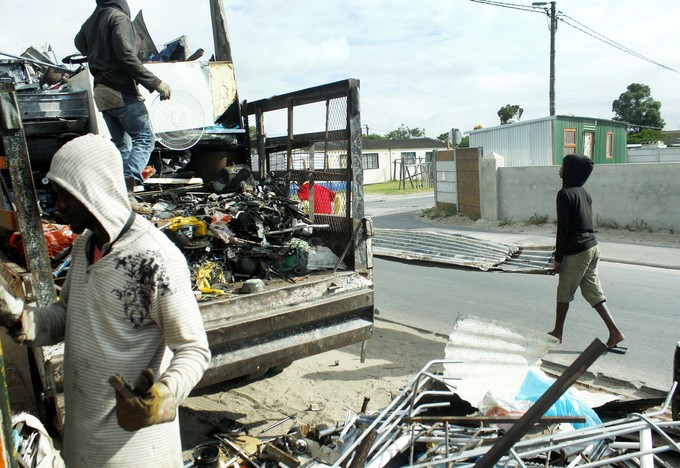 The scrapyards are mostly owned by immigrants, who by running their businesses efficiently are providing income to Plaatjies and others. We tried to interview a scrapyard owner, but he was nervous to talk to the media, because "the people might be jealous."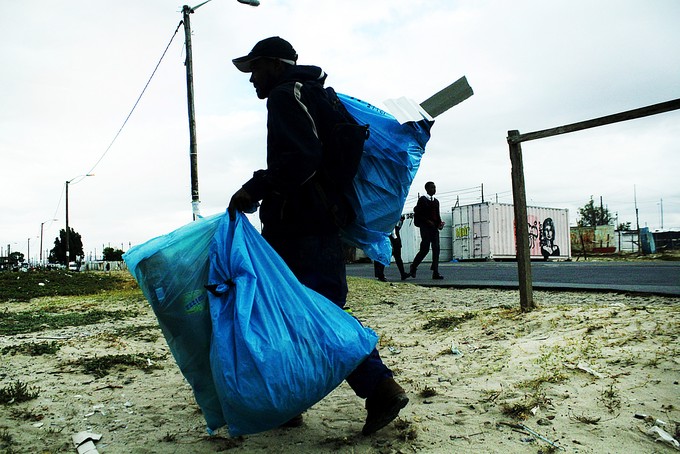 Dodgy people are suing us. Please support us by contributing to our legal costs and helping us to publish news that matters.
© 2016 GroundUp.

This article is licensed under a Creative Commons Attribution-NoDerivatives 4.0 International License.