Schools stage drama festival in Hillbrow
Nearly 600 learners from across Gauteng participated in the 13th annual Inner-City Schools Play Festival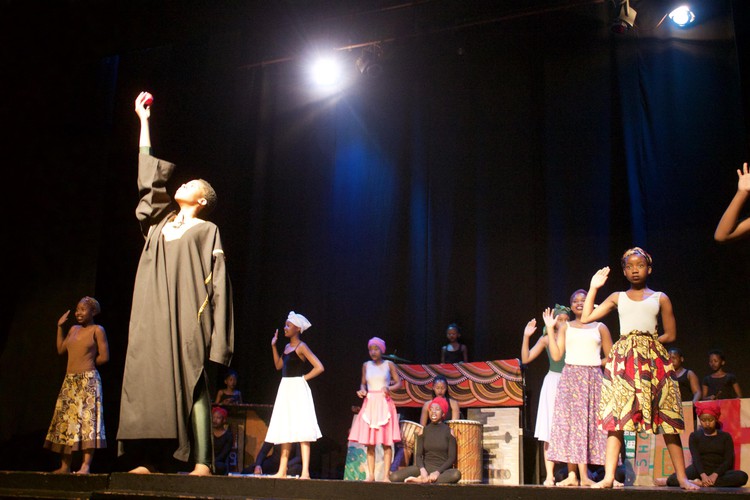 Nearly 600 learners from 39 schools across Gauteng participated in the 13th annual Inner-City Schools Play Festival last week.
The schools from Johannesburg, the Vaal region and Ekurhuleni competed in the week-long festival hosted by the Hillbrow Theatre Project, making it the largest in the festival's history. Plays were performed in a variety of languages – English, isiZulu, isiXhosa, seTswana and seSotho.
The festival was started by members of Hillbrow's theatre community in 2005. According to Hillbrow Theatre Project founder Thabang Phakathi the Festival was started to "keep Hillbrow kids off the streets".
Last year, Hillbrow had the highest murder rate in Johannesburg, as well as high rates of sexual violence and drug-related crime.
"All the schools that we are working with don't have drama as a subject," said Phakathi. "In 2005 we started with six schools … now it's 39. The festival started getting many people coming and saying can we participate? So we decided to go beyond our borders and involve schools from Soweto, the Vaal, Ekurhuleni [and] now it's all over Gauteng."
The festival is a culmination of seven months of workshops and training at the Market Theatre Laboratory. "They sit down with the kids. They identify the issues that are affecting them. And they put that together. So the script is original," he said.
This year's theme was teenage issues with many of the plays covering a range of topics including rape, sexuality, shaming, social media and drugs.
Festival director Gerard Bester said: "There's huge pressure put on principals to produce good marks especially in maths and science. The idea is that arts and culture takes students away from their studies. [We] think there's a real need for balance and this kind of focus only on the academic is limiting."
Bester said that for many learners it was there first time performing in a theatre. "It's a place where young people can voice themselves and their concerns – a space that's accessible, that's open to [the community]," he said.
Mpho Molepe, a professional actor and one of the festival's adjudicators, said: "Sometimes when you attend student festivals or performances you assume that the level or standard will be low, but not with this festival. It is highly professional and all schools come prepared to compete."
At the finals held on Saturday, Centurion College, situated near Joubert Park, won the top spot which included a R5,000 cash prize and the title of Best Production for their play about rape and HIV/Aids. Other finalists included Barnato Park High School, National School of the Arts, Bokamoso Secondary and Reasoma High School.
© 2017 GroundUp.

This article is licensed under a Creative Commons Attribution-NoDerivatives 4.0 International License.
You may republish this article, so long as you credit the authors and GroundUp, and do not change the text. Please include a link back to the original article.