Sascoc board members flout their own rules
CEO holds position in violation of its constitution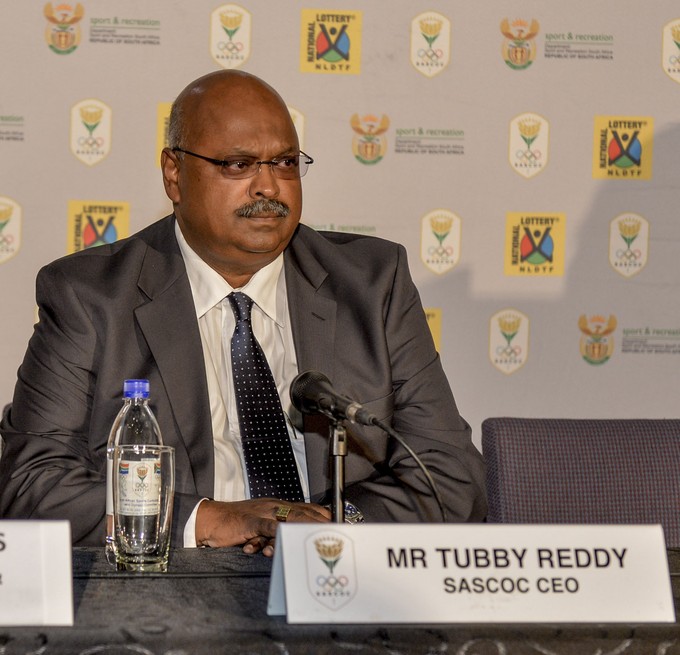 Two board officials of the South Africa Sports Confederation and Olympic Committee (Sascoc) are violating provisions within their own organisation's constitution by holding positions against the rules and violating term limits.
Tubby Reddy has been CEO of Sascoc since 2009. He has also been president of Volleyball South Africa (a Sascoc member organisation) since 1994. However, provision 12.29 of Sascoc's constitution explicitly bans the President or CEO from "[holding] any office on the board or controlling body of any Member".
Sascoc appears to have been completely aware of Reddy's positions outside of CEO, even publishing a press release from 2012 congratulating Reddy on being re-elected as Volleyball South Africa's president.
Another provision, 10.2, states that "No Member will be eligible to acquire or to retain membership of Sascoc unless it has a constitution which provides for:
10.2.1 open elections of board members and/or officers to be held at periodic intervals of not more than 4 (four) years.
10.2.2 no Board Member and/or officer may continue to hold the same office continuously for more than 12 years" [emphasis added by GroundUp].
Since early 2004, Jase Naidoo has been president of Swimming South Africa which this year conflicts with the provision on holding "the same office continuously for more than 12 years." The fact that Swimming South Africa's constitution contains no such limiting provision should invalidate its Sascoc membership. It is unclear if Naidoo plans on running for re-election.
That provision should also apply to Volleyball South Africa, where Reddy has been president for 22 years.
Sascoc has faced multiple allegations of mismanagement and poor governance concerning its role in planning the 2022 Commonwealth Games in Durban.
GroundUp has also previously reported that president Gideon Sam is facing renewed scrutiny over allegations that he offered bribes for a social grant tender in 2008.
Reddy denies that provision 10.2.2 of the constitution applies to member organisation constitutions, stating that it "refers specifically to Sascoc Board members holding office for 12 years in Sascoc. Federations have their own constitution and autonomy."
However, the text contradicts Reddy's position.
The Sascoc constitution defines a Member to include national sports federations such as Swimming South Africa and Volleyball South Africa.
Sascoc has also previously used powers under this section to regulate the officers of member organisations. In August 2015, it deregistered Karate South Africa after it refused to reinstate officials that had been accused of fraud. In 2013, Sascoc used its powers to suspend the entire board of Athletic South Africa due to perceived in-fighting between federation officers.
Reddy did not address GroundUp's question on why he's allowed to be Sascoc CEO and VSA president (explicitly banned by the Sascoc constitution), only stating: "In terms of the Constitution of Volleyball South Africa, I was elected for a period of 4 years, which term will shortly come to an end. This decision was endorsed by the General Council of Sascoc at a meeting approx 2 years ago. My Presidency terminates when the current four year cycle comes to an end."
Jase Naidoo did not respond.
Dodgy people are suing us. Please support us by contributing to our legal costs and helping us to publish news that matters.
© 2016 GroundUp.

This article is licensed under a Creative Commons Attribution-NoDerivatives 4.0 International License.
You may republish this article, so long as you credit the authors and GroundUp, and do not change the text. Please include a link back to the original article.