Roads ridden with potholes in Duncan Village, say residents
The municipality says it has budgeted to fix some of the roads in the township this year.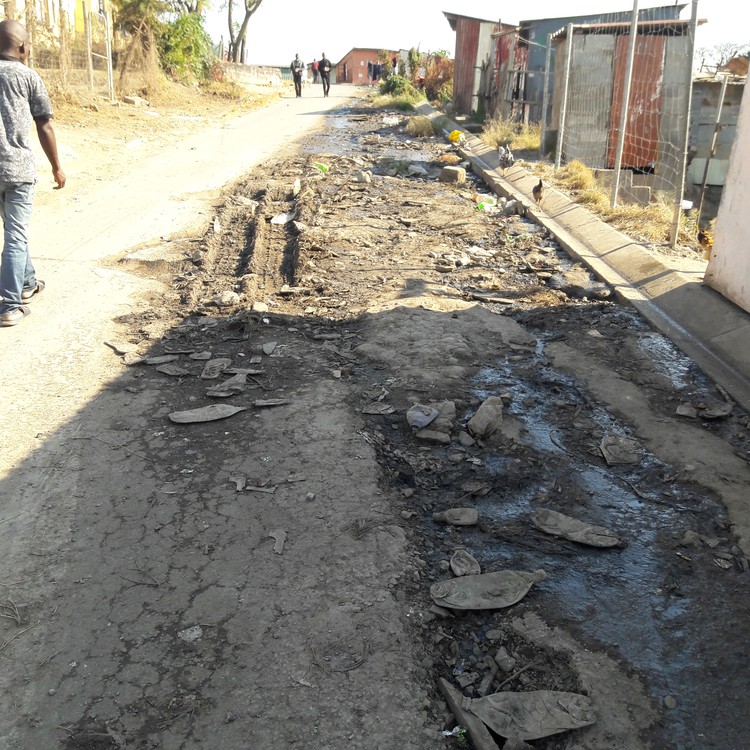 "It is very difficult to drive on a broken and filthy [road]," says Duncan Village meter taxi driver Mzukisi Thyali.
He is among a group of residents from the Bebelele informal settlement in Duncan Village who are demanding that the municipality fix pothole-ridden roads in the community. The residents claim the roads were damaged by a contractor installing pipes for sanitation three years ago.
"Last year, two kids were killed when they were hit by cars on this road," said Thyali. "At some parts drivers have to wait for one another [to pass before they can drive] … Nothing has been done about it ever since."
On Sunday, ward councillor Mkakutta Clara Morolong-Yekiso promised residents that the roads with potholes would be fixed in most parts of Duncan Village. "The municipality has already started erecting stand pipes in an effort to fix the potholes. Even the road in Bebelele is in the budget to be fixed this year," she said. But residents remain sceptical.
In the meantime, unemployed young people in the area have been collecting donations as little as R1 per household to fill the potholes with gravel and sand.
Thyali said the potholes were a major concern for the community because it often disrupted service delivery. "Sometimes ambulances find it difficult to drive in this road," he said.
A resident, who asked to remain anonymous for fear of being victimised, said, "This road was fine until three years ago when a certain construction company was inserting sewerage pipes. They dug in front of my shack. I asked them what they were doing and they said they are employees and cannot answer me. They then filled the trench up with soil."
After one rainy day, the soil was washed away leaving a big hole in Bebelele street, the resident said. "I have cars so I bought cement to fill up the holes directly in front of my house. BCMM [Buffalo City Metropolitan Municipality] knew about this road but they have never bothered to come and fix it again. People also dispose of dirty water here which becomes smelly over time," the resident said.
Councillor Morolong-Yekiso also urged residents not to dispose of their waste and grey water in the ditches. "The potholes that are closer to the circles cannot be easily fixed unfortunately. The Water and Sanitation department will have to stop the water first before construction can begin," she said.