Residents of Mandalay worried about increase in burglaries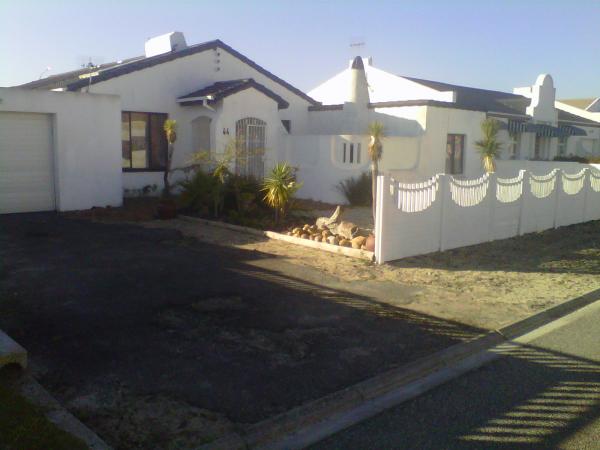 A series of robberies and break-ins has been occurring in Mandalay, a small residential area near Mitchell's Plain. Initially a quiet area, Mandalay is currently a burglary hub.
Residents say that crime in Mandalay started increasing in June 2012, especially in the morning. Armed robbers target residents and commuters who leave early for school and work. Residents claim that the criminals are a group of men who drive a white Toyota Tazz .
Over the winter season of 2012, Mandalay residents lived in fear, not knowing when the next attack would occur and who the next victim would be. Scholars who take early buses and trains, often in the dark, always felt that they were unsafe and easy targets.
"When I was at high school, I used to take the 05:50 bus to Cape Town. During the winter time it is extremely dark, so I was often very scared to leave the house very early as I didn't know when the 'guys' might attack," said Ncumolwam Zimbi* (21). "I would leave the house two minutes before the bus arrived at the [bus] stop just to ensure that I was safe," she said.
"It was around 3am when they (burglars) broke into our house," said Asanda Sibanyoni* (17). "My older sister heard sounds coming from the living room, and she suspected that someone was inside the house. She then called my mom who was in another room."
Sibanyoni continued: "When my mom went to go and check what was happening, she saw the men and then screamed. They had already taken the television but then when my mom screamed, they put it down and drove off."
Lesego Jacobs* and her family are some of the latest victims of the burglaries that occurred in Mandalay. "The incident occurred on 17 March 2013, at about 02:30 am. We were asleep at that time and could not hear a thing," she said. "They (the burglars) broke in through the front door which was locked, and they took a PlayStation gaming console, a BlackBerry cell phone and my son's shoes which are quite expensive," she continued.
Jacobs states that the family was unaware of what was happening until their neighbours informed them. "The neighbours were returning from an event around that time and they noticed that the front door was still open," she stated. "It was still dark. They came in and woke us up. We realized then that our house had been broken into."
The family then contacted the police to report the incident. Jacobs said that there were two suspects that were implicated and that one of the suspects was caught. The latter returned the PlayStation console, but the other stolen goods were not recovered. "The criminal was taken into police custody. When we enquired about the case, the police would only tell us that it was still under investigation," said Jacobs.
Zimbi has stated that she sees a trend in the occurrence of the burglaries. "I think that most of these burglaries are 'inside jobs'. Some of the culprits are people we know and let into our homes. I find it quite weird that the break-ins have only occurred at homes that have plasma televisions and expensive gadgets that only someone close to you would know of," she said.
GroundUp asked Mitchell's Plain police for further information on the burglary case, but they were unable to assist. Data on crimes in Mandalay are not available. Data on crimes in the Mitchells Plain area are only available until March 2012.
names have been changed
Dodgy people are suing us. Please support us by contributing to our legal costs and helping us to publish news that matters.
© 2016 GroundUp.
This article is licensed under a
Creative Commons Attribution-NoDerivatives 4.0 International License
.