Public pools unused while children drown in canal
Residents of Kirkwood want public swimming areas opened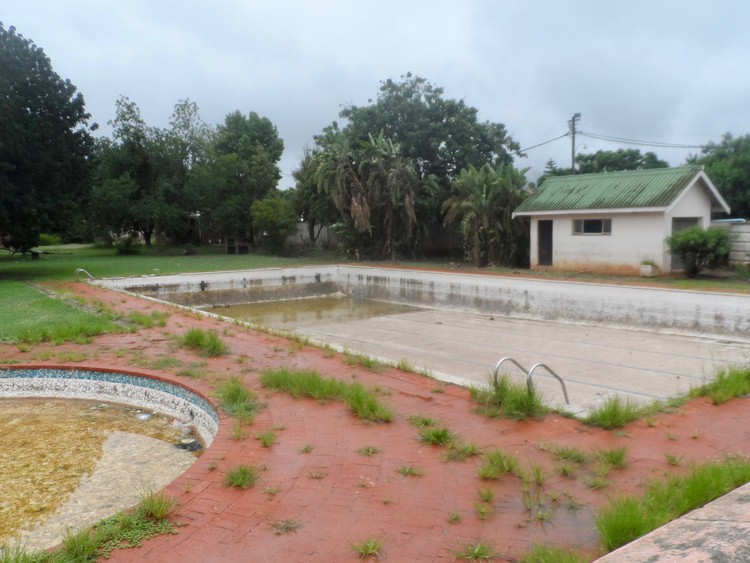 Residents of Kirkwood, a farming town in Eastern Cape, want to know why their children are exposed to a dangerous irrigation canal when there are two large unused public swimming pools.
According to police records, six children drowned last year alone while swimming in an irrigation canal that supplies water to citrus farms. One child drowned in January swimming in the canal in Valencia location, near Addo.
Makhukanye Rural Movement, a non-profit organisation dealing with poverty in the Port Elizabeth area, said there were eighteen fatal drownings in the canal between 1984 and 2015; sixteen of them were children.
The Sundays River Valley Municipality includes Addo, Paterson, Enon and Bersheba. None of these towns have a public swimming pool or recreational facilities, but there are pools in Kirkwood.
Monalisa Panziso, a resident, says the pools only open during the Easter holidays and the festive period. "It is disheartening that there are two large swimming pools in our town that are lying idle while our kids have no place to play … Children end up playing in the irrigation canal where some have drowned … We have held protests and submitted petitions to the municipality demanding provision of swimming pools, but to no avail."
Kelvin Matipathi, who lives in Moses Mabhida location, Kirkwood, said: "Many children either play in the canal or roads where their lives are at risk … The municipality opens the pools during festive season [only] and to make it worse, people have to pay to enter."
Sundays River Valley Municipal Manager Sydney Fadi said, "The swimming pools in Kirkwood town are used, but for various occasions. They are used for public events like weddings and anniversary celebrations. We are however in the process of relocating the pools to Moses Mabhida location, that's nearer the residents."
"The other reason is that the swimming pools are located at the centre of town and people who live nearby have been complaining about noise when the place is hosting events. We have to consider their complaints also."
"With regard to [the] other towns, places to build recreational parks have been identified in Addo and Paterson towns. We would like to train lifesavers in these areas to operate the pools and recreational facilities. This will also help create employment and also save children's lives. The proposal will be going through council very soon."
Dodgy people are suing us. Please support us by contributing to our legal costs and helping us to publish news that matters.
© 2018 GroundUp.


This article is licensed under a Creative Commons Attribution-NoDerivatives 4.0 International License.
You may republish this article, so long as you credit the authors and GroundUp, and do not change the text. Please include a link back to the original article.