Protests called against Zuma's cabinet reshuffle
Finance Minister Pravin Gordhan and his deputy have been axed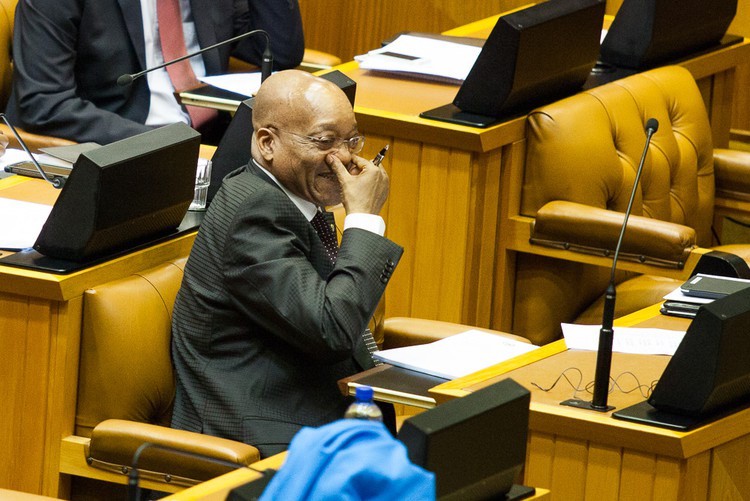 Protests have been called around the country today, Friday 31 March, following President Jacob Zuma's midnight cabinet reshuffle that axed key ministers – Finance Minister Pravin Gordhan and Deputy Finance Minister Mcebisi Jonas.
Tourism Minister Derek Hanekom, Transport Minister Dipuo Peters and Public Service and Administration Minister Ngoako Ramatlhodi were also fired.
10am Church Square In Pretoria
Zwelinzima Vavi called on South Africans to join the South African Federation of Trade Unions in a march to the Treasury.
Advocacy group – Organisations Undoing Tax Abuse (OUTA) – have called on all civil society groups to protest and "stand up for the sake of all SA" against President Zuma's recent cabinet reshuffle.
SaveSA, the Treatment Action Campaign, SECTION27 and other civil society organisations have put out the call on social media for all South Africans to join the protests.
11am Parliament, Cape Town
Hundreds of faith based leaders and members of civil society groups are expected to stage a silent protest calling for President Zuma's resignation.
Activists have asked people driving in the City, who are unable to join the protest, to hoot as they drive past Parliament.
Activist Zackie Achmat tweeted: Gather at Parliament from 11:00 to begin #resistance to #Zuma #Gupta Russian @TreasuryRSA capture. #StopTheNuclearDeal 
Letters
Dear Editor
A people united can never be defeated.
Very few liberation movements have survived in Africa. It's time for something new. In Barbara Hogan's words: a democratic alliance to address the bigger issues. Unions, SACP, foundations, NGOs, religious groups, civil action groups, women's groups. We have to inspire our country to ACT for good. To lead, to show the way, to bring back hope.
Viva the UDF.
© 2017 GroundUp.

This article is licensed under a Creative Commons Attribution-NoDerivatives 4.0 International License.
You may republish this article, so long as you credit the authors and GroundUp, and do not change the text. Please include a link back to the original article.