Protesters demand UCT drops charges
Administration says those in violation of court order will be arrested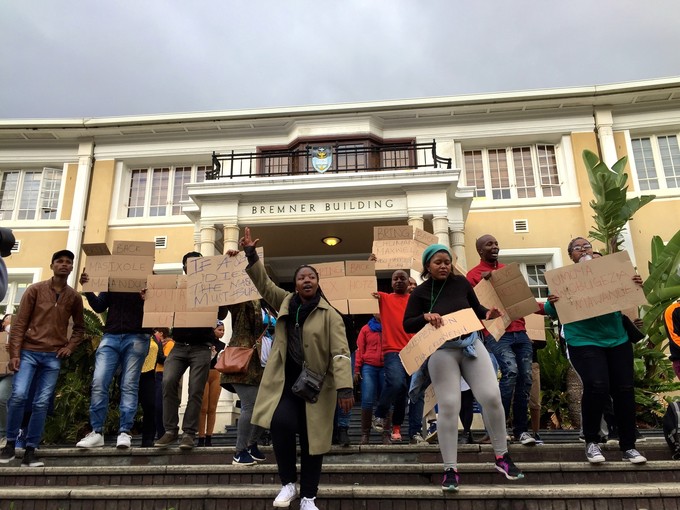 About 50 supporters of the Pan Africanist Student Movement of occupied Azania (Pasma) gathered outside the administrative offices at the University of Cape Town (UCT) to protest the interdict of five of their members from accessing UCT's campus unless they get written consent from the vice chancellor.
The five were interdicted following charges related to destruction of university property that took place during "Shackville" protests on 16 February, in which a shack was erected to highlight a university housing shortage.
The university has said that three of the five who were interdicted are enrolled UCT students. Protesters said the students have effectively been expelled, but UCT's spokesman Elijah Moholola said that they could still access campus for any academic activity provided they receive written permission.
The interdicted students will also have to pay UCT's legal fees, which Pasma says exceed R250,000. Further charges were laid against three of the interdicted individuals after they attended a protest on campus last Wednesday.
Protesters presented a set of 11 demands to Deputy Vice Chancellor Francis Petersen to be taken to the University's executive team. These demands included the withdrawal of the interdict, dropping of charges against 12 students who are undergoing disciplinary proceedings, a truth and reconciliation commission on "Shackville" premised on amnesty, and justification for the destruction of "Shackville".
Another demand of the protesters was university accountability for what they alleged was violence by police and private security and a commitment to engagement between students and university management without security personnel.
In accepting the demands, Petersen said "we will continue to engage with you, and in our response, we will comment on the modes of engagement."
Student leader Sinoxolo Boyi said the university has been unfairly targeting black protesters. "These disciplinary proceedings are not happening because of those students," he said. "These proceedings are happening so that those that remain behind will think twice about addressing the very same issues."
Moholola asserted that the university supports students rights to protest and that all charges were made in response to criminal activity that related to the "Shackville" protests, including arson and vandalism.
A statement released shortly after the protest by UCT's Communication and Marketing Department said, "The university has always encouraged lawful protest and at no time have any UCT students been victimised for participating in lawful protest action." It further said that some of the students had come onto campus in violation of the high court order, and this would lead to their arrests.
The protesters demanded a response from the university by 1pm on Thursday.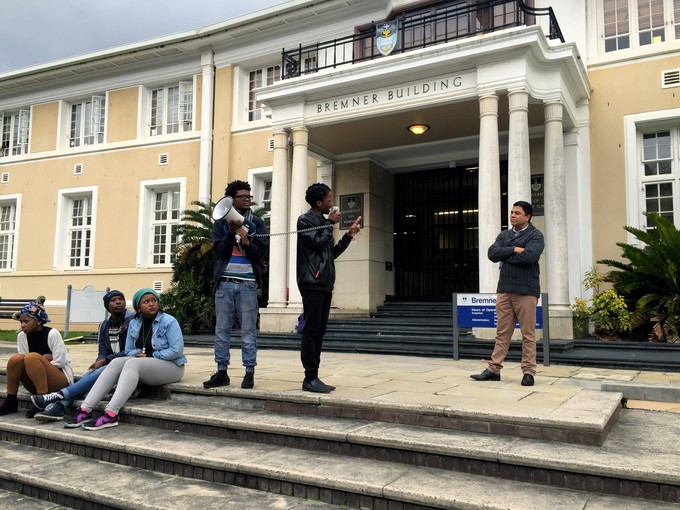 © 2016 GroundUp.

This article is licensed under a Creative Commons Attribution-NoDerivatives 4.0 International License.
You may republish this article, so long as you credit the authors and GroundUp, and do not change the text. Please include a link back to the original article.