Plasma TV rumour surfaces again
|
Mary-Anne Gontsana
News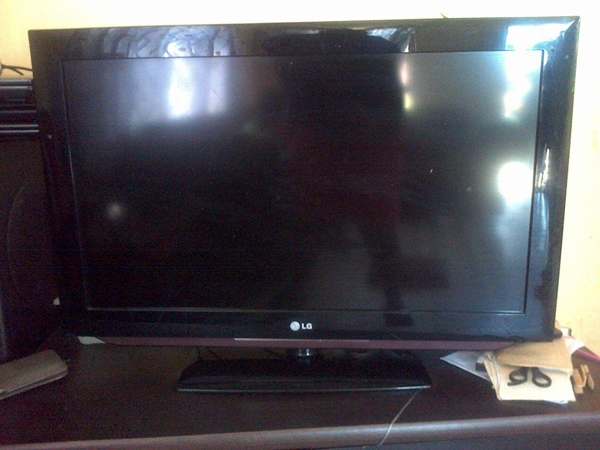 New rumours of a "plasma gang" stealing TVs in order to retrieve a powder have surfaced in Cape Town, but police and scientists are unconvinced.
Rumours first surfaced in late 2013 in Alexandra in Gauteng that a "plasma gang" was stealing plasma televisions from people's homes to retrieve a powder which was being used in a dangerous drug cocktail.
Scientists and police scotched the rumours at the time.
But now the claims have surfaced again.
Solomzi Booi from Khanya Neighbourhood Watch in Gugulethu said such thefts were "definitely happening".
"We've had reports about this. These people are getting high off whatever it is that they are getting from these TVs. People are being held at gunpoint in their homes for their plasma TVs," he said.
In a taxi to Gugulethu, GroundUp spoke to a woman who had been overheard telling another passenger about a break-in that happened in her home on Sunday. The woman, who lives in NY75, said she woke up and found her TV was gone. "They broke through the window; it must have been during the night. The only thing they took was my TV. Everything else was still there. There is a powder that they take that is only found in these TVs. They mix it with other drugs and they smoke it. It has been happening for a while now," she said.
KTC resident Silungile Riza said in her opinion the gang had been operating for some time.
"They also broke into one woman's house some time last year. They took her television and opened it at the back, took what they wanted, and left the broken TV on her lawn," she said.
Gugulethu Community Policing Forum chairman Ernest Matsolo said the rumour had come up at a meeting last week at the Gugulethu police station.
"From what was said, there has definitely been an increase in reports of the theft of plasma TVs," he said. "Why they are stealing them we are not sure, but the drug story could be true."
Provincial police spokesman Andre Traut said he did not have any information on the matter.
Nadine Harker Burnhams from the Medical Research Council's Alcohol and Drug Abuse Research Unit in Cape Town said there had been many reports about this, but there was no evidence showing that anything in plasma televisions can be used as a drug.
Dodgy people are suing us. Please support us by contributing to our legal costs and helping us to publish news that matters.
© 2016 GroundUp.
This article is licensed under a
Creative Commons Attribution-NoDerivatives 4.0 International License
.