Pietermaritzburg school students lock teachers out
Students say school should not charge fees merely because it is surrounded by nice houses.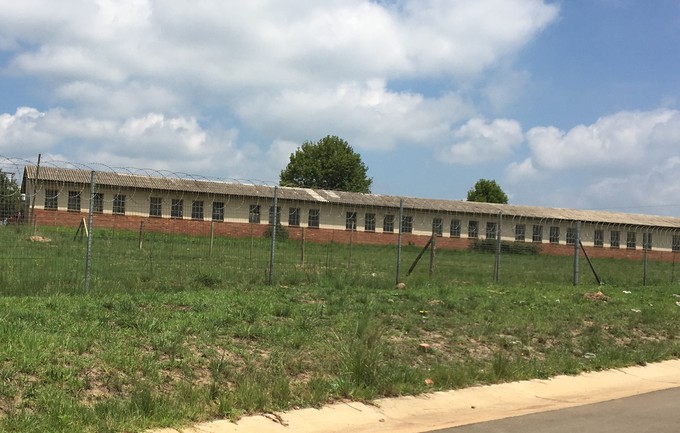 Umthombo High School students in Mpophomeni, Pietermaritzburg, locked their teachers outside the school gate this morning. They are demanding that their school become a No Fee School like seven other schools in the area.
The students have vowed that teaching and learning will not continue until their concerns have been addressed.
Teachers sat in their cars while students blocked and locked the school gate allowing no one to enter. The school was closed and police came to monitor the situation.
Students are also demanding that their school be provided with a feeding scheme like other schools in the area.
The school is surrounded by big beautiful houses.
We have seven schools in the area of Mpophomeni and Howick that are No Fee Schools, said a 16 year old learner Ndumiso Mbatha. He said the beautiful houses are the reason the provincial education department will not give the school no-fee status.
"There was a time when our parents raised the matter with the department," said Mbatha. "The feedback we received was that we don't deserve to be a no fee school because we have rich parents with beautiful houses."
But, said Mbatha, the people living in the area "are not our parents and these houses are not our homes. Not all of us are from these houses. Most of us are from the township and our parents cannot afford to pay the school fees."
Mbatha claimed the education department has communicated with other schools, but not Umthombo. "Not so long ago they visited a nearby school but that has never happened with our school," he said.
"Some of us come to school hungry and we deserve to have a feeding scheme to provide food for the learners. Why are we being isolated and treated differently from other schools? Do we have to suffer just because our school is surrounded by beautiful houses?" said Mbatha.
Every student in the school pays a R100 fee. Students we spoke to said this is too much.
Thandeka Nene, a parent, confirmed that they have tried speaking to the Department of Education about the matter.
"I am not supporting what the learners are doing but it's the only way they can make their voices heard. The department must intervene and make sure that they solve the matter. They must come and visit the school, speak to the parents and learners must be involved," she said.
According to education department spokesperson, Sihle Mlotshwa, schools get no-fee status if they are located in disadvantaged areas.
"Those are the schools that are quintile 1, 2 and 3. However a parent is allowed to talk to the school if he or she is financially constrained. She or he is allowed to write a letter to the school and list down all her difficulties. In that way the school will look at the matter," said Mlotshwa.
He said the deparment will follow up the matter with UMthombo high school.
Dodgy people are suing us. Please support us by contributing to our legal costs and helping us to publish news that matters.
© 2016 GroundUp.

This article is licensed under a Creative Commons Attribution-NoDerivatives 4.0 International License.