PASSOP report on discrimination against immigrants with different sexual orientations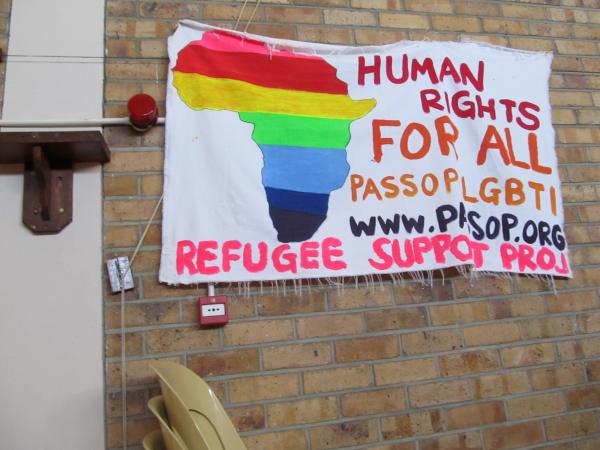 Last week, People Against Suffering Oppression and Poverty (PASSOP) launched a report titled, "A Dream Deferred on Lesbians Gays Bisexuals Transgender and Intersex (LGBTI) in the Immigrant Community."
The document is based on findings of a survey done on 25 immigrants from across Africa living in Cape Town. It reports the stories of refugees who have experienced persecution in their country of origin. The document quotes a gay immigrant from Ethiopia saying, "There are no human rights [organisations] that protect [LGBTI people] in my country because it is forbidden in our constitution."
The report tells about the experiences of LGBTIs in South Africa. Although most of those interviewed had fled their country of origin to escape danger and persecution, it was reported they felt unsafe in South Africa because of either their sexual orientation or gender identity. Some felt South Africans were homophobic.
The report gives examples of the kinds of discrimination LGBTI immigrants face. It states that although the Rental and Housing Act exists in South Africa to protect the rights of tenants and landlords, few of the LGBTI people interviewed report their grievances to the tribunal when they are discriminated against with rent. Some immigrants were just not aware of their rights. The report also looked at employment. Over half the people interviewed had failed to get any employment due to the lack of appropriate documentation, and had to resort to trading sexual favours in exchange for money.
GroundUp spoke to Jayne Arnott, director of Triangle Project, who said, "I think this is a very important report from PASSOP that highlights the intersections of xenophobia and homophobia and the human rights abuses that people face for being different. We know that the reality in South Africa for LGBTI persons is that we may have the constitutional and legal rights protections and recourse on paper, but this does not translate to rights and safety and protections in our daily lives."
Sibusiso Kheswa of Gender DynamiX said, "South Africa needs to play a proactive role in spaces like the African Union and other multinational bodies to push other African states to lift all laws that criminalize homosexuality and transgenderism."
Dodgy people are suing us. Please support us by contributing to our legal costs and helping us to publish news that matters.
© 2016 GroundUp.
This article is licensed under a
Creative Commons Attribution-NoDerivatives 4.0 International License
.