Parents of children with special needs boycott Durban schools
Parents complain that the KwaZulu-Natal education department is neglecting special schools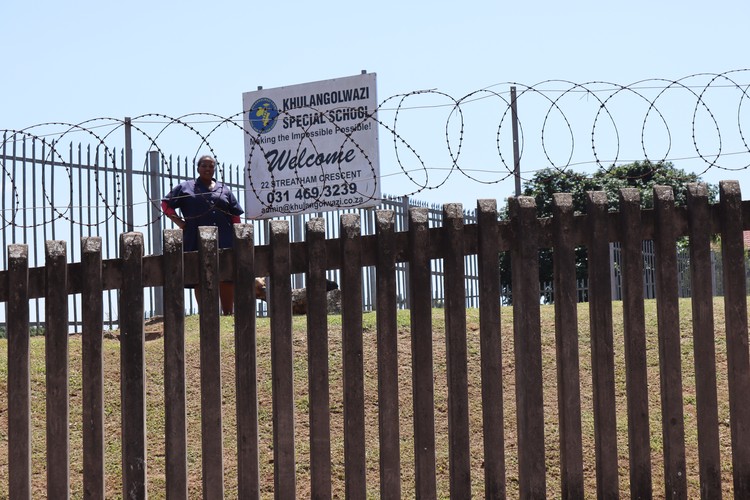 Parents of children with special needs are boycotting several Durban schools.
They say special schools are neglected by the KwaZulu-Natal education department.
They say schools are short of teachers, drivers and classrooms.
The department says it has asked for a list of their priorities. But parents say they have already been told the department has no money to meet their demands.
Parents of children with special needs are boycotting several Durban schools, accusing the KwaZulu-Natal Department of Education of neglecting special schools.
They are complaining about shortages of teachers, classrooms and drivers for scholar transport.
According to Khetha Khumalo, chairperson of the School Governing Body at Inkanyezi Special School in Mnambithi, and deputy chair of the South African National Association for Special Education (SANASE), about 74 schools in the province are affected.
Khumalo said members of school governing bodies in special schools had tried several times to engage with the department without success.
He said in the last meeting, officials had told them that the department did not have money to hire more teachers.
GroundUp visited three special needs schools last week, in two areas.
At Khulangolwazi Special School in Montclair, there were only two teachers and two SGB members who had come to the school for a meeting. Teachers said learners have not been at school since March 1.
The school has 631 learners from grade one to grade seven, and five teachers, of whom three are permanent. There are three buses but only one driver. As a result, some parents have to hire transport to take their children to school, spending between R1,000 and R1,500. Teachers have to help in the kitchen where there is only one staff member, who arrives at 5am to cook porridge then leaves after serving lunch.
SGB member Sindy Kunene said parents had been trying to raise their concerns with the department since the beginning of the year.
"In the first week of March parents were protesting outside the school gates, demanding answers to why there's a lack of teachers and why the department decided to only hire one bus driver," said Kunene. "They gave us three buses, so who is going to drive the other two buses?"
She said parents could not afford to pay extra teachers. "This school does not have money. School fees here are only R600 a year," said Kunene.
"Even if we agree to pay the extra teachers, who is going to pay the extra drivers, who is going to pay the extra kitchen ladies. This school has a lack of cleaners, four left but were never replaced."
"Most parents are paying for transport and these kids are raised by single parents who are unemployed. Every month I pay R1,000 to take my child from uMlazi to the school. I have two other children, I'm not working. My child's disability grant can only assist in his needs," said Kunene.
"I hope you can come here when there are learners, to see how crowded these classrooms are. The school hall is used to teach grades seven, eight and nine. And remember we are dealing with children who need special care," she said.
Another SGB member, Zandile Goba-Radebe, said teachers are working in a bad and sad environment.
"At 7am you will find teachers helping to dish porridge and it's a must because our learners are taking medications, we have to make sure that they are not taking them with empty stomachs. The school principal has a class which means when she has to attend to something in the staffroom, she has to leave the children unattended," she said.
At Khalipha Special School in KwaMashu only a guard and the school principal were present. At Ningizimu Special School in Montclair, there were learners, but a teacher we spoke to said some parents are keeping their children at home.
KZN Department of Education spokesperson Sihle Mlontshwa said the department is aware of the boycott in some schools.
He said on 8 March, the department had hosted an urgent Special School meeting to address the challenges raised by SANASE. At the meeting, school principals had been requested to prioritise their schools' needs and submit the list to the department.
But Khumalo said nothing tangible had come out of the meeting as in that meeting as head of department Nkosinathi Ngcobo had made it very clear the department does not have money to assist in their needs.
He said parents are now planning to escalate the matter to the Premier's office.
© 2023 GroundUp. This article is licensed under a Creative Commons Attribution-NoDerivatives 4.0 International License.
You may republish this article, so long as you credit the authors and GroundUp, and do not change the text. Please include a link back to the original article.
We put an invisible pixel in the article so that we can count traffic to republishers. All analytics tools are solely on our servers. We do not give our logs to any third party. Logs are deleted after two weeks. We do not use any IP address identifying information except to count regional traffic. We are solely interested in counting hits, not tracking users. If you republish, please do not delete the invisible pixel.