The Opaque Prism Part One: Some Internet users aren't American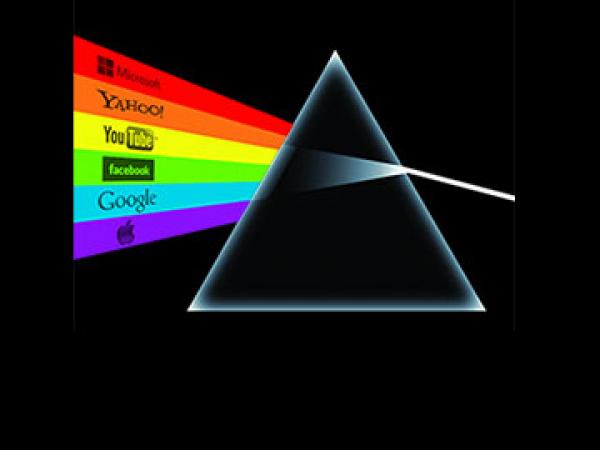 This is the first in a three-part series on the United States government's PRISM programme.
Also see Part Two: What's wrong with PRISM? and Part Three: How can we make our online lives more secure?
Edward Snowden's revelations published in the Washington Post and Guardian about the United States Government's PRISM programme raise many questions and few answers. There's no shortage of commentary in English-language media pondering the consequences for Americans. But PRISM is even more relevant to the over 2 billion non-American users of the Internet and it's with that in mind that I've written this trilogy of articles.
The Post article discusses safeguards for American citizens but disregards the privacy of the rest of the world. The search terms for extracting data, the Post explains, are "designed to produce at least 51 percent confidence in a target's 'foreignness.'" Then, without insight into its provincialism, the article states, "That is not a very stringent test." As if intrusion into foreigners' communication is okay.
The Post also explains:
The Obama administration points to ongoing safeguards in the form of "extensive procedures, specifically approved by the court, to ensure that only non-U.S. persons outside the U.S. are targeted, and that minimize the acquisition, retention and dissemination of incidentally acquired information about U.S. persons."
The US Director of National Intelligence, James Clapper reassures us, without explicitly acknowledging PRISM's existence, that it is "designed to facilitate the acquisition of foreign intelligence information concerning non-U.S. persons located outside the United States." The data "cannot be used to intentionally target any U.S. citizen, any other U.S. person, or anyone located within the United States."
However few the legal safeguards to protect the privacy of the citizens of the US, there are even fewer for the rest of us.
Also see Part Two: What's wrong with PRISM? and Part Three: How can we make our online lives more secure?
Geffen is the editor of GroundUp. You can him on Twitter @nathangeffen.
© 2016 GroundUp.
This article is licensed under a
Creative Commons Attribution-NoDerivatives 4.0 International License
.