One dead and two injured in Limpopo prison riot
Torture and assault by prison wardens are among the allegations made by prisoners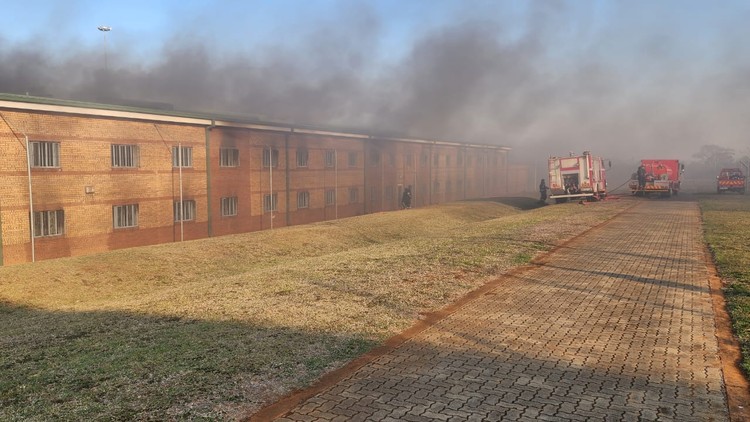 Prisoners at the Kutama Sinthumule Correctional Centre just outside Louis Trichardt, Limpopo, are being transferred to other prisons.
This comes after a massive fire, in which one inmate died and two others were injured. The facility was also severely damaged by the fire.
The fire was allegedly started by rioting prisoners on Monday after complaints that their grievances over conditions and ill-treatment at the facility fell on deaf ears.
More than 3,000 inmates at the Kutama Sinthumule Correctional Centre just outside Louis Trichardt, Limpopo are being transferred to other prisons after a massive fire, which killed one person, damaged the facility this week.
Two inmates who were injured during the incident are being treated in hospital.
The fire was allegedly started by rioting prisoners on Monday after their complaints that their grievances about the conditions and ill-treatment at the facility fell on deaf ears. The prison is managed by South African Custodial Management through a public-private partnership.
According to prisoner rights organisation Exclusive Mediators, inmates have been trying to raise issues with what they say is unlawful treatment and poor conditions at the facility. Other complaints include being assaulted and tortured by staff, insufficient food, having to beg for access to health facilities, and being denied transfers, among other issues.
GroundUp was given five case numbers opened at the Makhado police station by and on behalf of inmates. Lieutenant Colonel Mamphaswa Seabi confirmed the cases had been opened against prison wardens. "Some cases are still in court while other cases have been withdrawn or closed," he said.
Seabi said in one of the cases the docket had gone missing from the police station. "The Police in Makhado have opened Common Assault case 125/03/2023, after a prisoner was assaulted by a warden." He said it was alleged that at 6.25pm on 9 December 2021 the complainant was fighting with other inmates in the cells when the warden came in and took him to another cell, where he was beaten and accused of starting the fight. Seabi said the warden had been charged with common assault, but the case was withdrawn.
Exclusive Mediators say it has been escalating the inmates' complaints to the Department of Correctional Services (DCS) to no avail.
On 27 July the prisoners submitted a memorandum listing their complaints. DCS confirmed they received the memo and are expected to respond by 14 August. The department sent a team to investigate the allegations on 4 August. The riot started a few days later, apparently after a meeting with management and prisoners who had sent their grievances to DCS.
"This is a private prison and one would think that they are being properly rehabilitated as per the Act 111 of 1998, that clearly stipulates that the inmates must be in a safe and secure environment. This is so that when they are convicted and sentenced, they can be reintegrated back into society once they have served their time," said Glynnis Marriday, manager at Exclusive Mediators.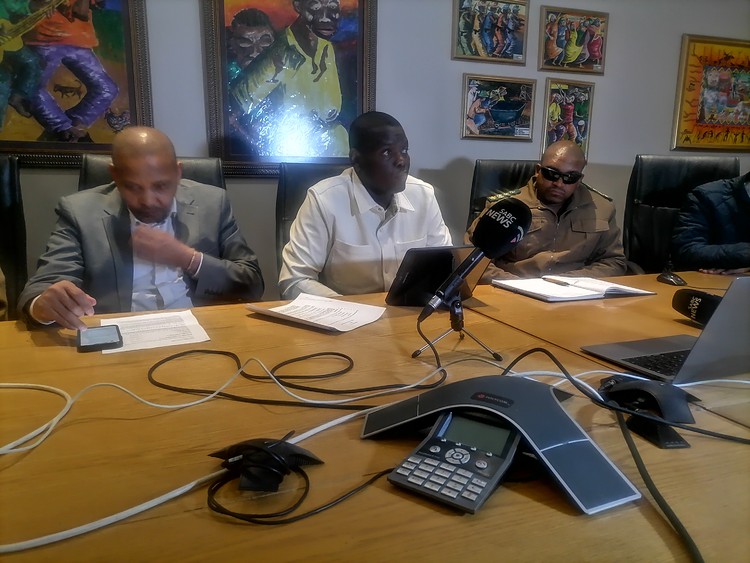 "Inmates must not be tortured in a 'Dry Room' or be brutally assaulted by the managers of the centre… Inmates have opened cases with SAPS but this is also not followed through with the Investigating Officer. [It's] almost as if the Police Station gives a blind eye to these cases," said Marriday.
She said inmates walked around with crutches and urine-bags after being brutally assaulted and yet nothing was done about these incidents. "The cry and pleading of the inmates are for the department to take over from the private company and comply with its mandate in Act 111 of 1998," she said.
Following the extensive fire and death of an inmate who had been serving a 33-year sentence, a delegation from the Department of Correctional Services, including Justice Minister Ronald Lamola, visited the centre.
Lamola condemned the inmates' behaviour. "While it is understandable for offenders to raise their concerns, such behaviour is not tolerated within correctional services," he said. Lamola said a headcount was taken on Tuesday to confirm no inmates had escaped.
He said a case had also been opened against the alleged instigators of the riot.
The Judicial Inspectorate for Correctional Services (JICS) told GroundUp that while they had not directly received complaints from inmates, they were concerned about the allegations made by prisoners. "We take all allegations seriously and will continue to monitor the situation closely to ensure the rights and well-being of the inmates are upheld," said JICS spokesperson Emerantia Cupido.
© 2023 GroundUp. This article is licensed under a Creative Commons Attribution-NoDerivatives 4.0 International License.
You may republish this article, so long as you credit the authors and GroundUp, and do not change the text. Please include a link back to the original article.
We put an invisible pixel in the article so that we can count traffic to republishers. All analytics tools are solely on our servers. We do not give our logs to any third party. Logs are deleted after two weeks. We do not use any IP address identifying information except to count regional traffic. We are solely interested in counting hits, not tracking users. If you republish, please do not delete the invisible pixel.