NPA and Hawks under fire for failing to control illegal flow of money
Derek Hanekom asks Hawks if they were under political pressure to drop cases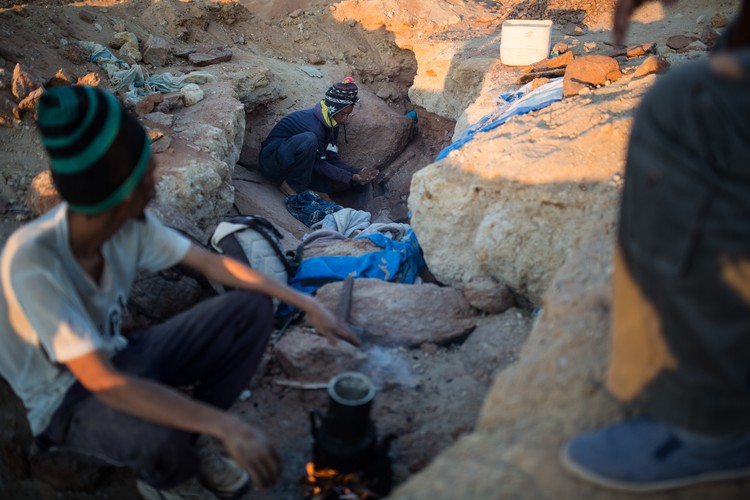 The amount of money illegally leaving the country and draining the fiscus was described as "staggering" at a joint parliamentary committee meeting yesterday and Committee Chair Yunus Carrim begged the crime-fighting authorities reporting back to the meeting to tell the committees what they could do to help.
South Africa could not afford the loss of foreign exchange reserves, reduced tax collection, and the stifling of investment and trade resulting from these illegal outflows, he said, especially given the poor performance of the economy and projected low rate of growth.
It is not possible to estimate the amounts that are being lost to the economy through Illicit Financial Flows (IFF), but they run into hundreds of billions of rands of lost tax revenue. The last estimate in 2012 was set at more than $120-billion that had been illegally drained out of the economy.
This problem is not new and four parliamentary committees came together in 2015 to investigate what amendments and regulations were needed to clamp down on illegal financial transactions.
The Standing Committee on Finance and three National Assembly's Portfolio Committees - Trade and Industry, Mineral Resources, and Police - were left more frustrated than ever after yesterday's reportback.
The National Prosecuting Authority (NPA) and the Hawks came under fire for "abysmal" rates of prosecution.
The Hawks reported that of the 121 transactions referred by the South African Reserve Bank, only 54 cases were treated as IFFs, and so far three had been finalised in court. Twenty -five cases were still under investigation.
The ANC's Derek Hanekom asked outright if the Hawks were under political pressure to drop certain cases. This was denied, but the DA's David Maynier pushed on, asking what the Hawks were doing about the funds allegedly diverted from the Estina dairy farm project in the Free state to fund the controversial Gupta wedding held at Sun City.
"We need to do more," Carrim said, "There are staggering amounts of money leaving the country illegally and there's a desperate need to raise more revenue, especially with a projected 0.5% growth rate. So it's just not acceptable that there are so few cases in the court."
A multi-agency structure was set up in March to bring together all statutory bodies dealing with IFFs and Basic Erosion and Profit Shifting (BEPS) but to date no prosecutions have been reported, which was described by Carrim as "a consummate lack of progress".
However, the UDM pointed to a breakdown in communication between the various agencies that are supposed to be working together, saying they continue to work in silos. Nqabayomzi Kwankwa (UDM) said, "The right hand does not seem to know what the left hand is doing."
The multi-agency task team to track down and prosecute IFFs and BEPs includes the South African Revenue Service, the Financial Intelligence Centre, the South African Reserve Bank and National Treasury. The four parliamentary Committees will meet at least four times a year to monitor progress and will come together every six months to pool their information and receive reportbacks from the task team.
All parties in the hearing agreed that the Hawks' report left more questions than answers, and that the reported prosecutions and convictions were laughable in the face of the actual amounts being drained from the economy.
Acting Hawks head Yolisa Matakata conceded that the Hawks lacked forensic skills, which had to be outsourced, but said on the whole they had the necessary capacity.
The MPs suggested that illegal mining was a major source of illegal financial outflows. They said the Zama Zamas were the first step in a chain of cross-border deals that were growing in scale, functioning openly with large-scale machinery and illegal vehicles, often in cahoots with mine security. Trade in the products of illegal mining reached through a network of dealers throughout the country and beyond its borders. The DA's James Lorimer estimated that R20 billion left the country from illegal mining. When asked by GroundUp to substantiate the figure he said it could be anywhere between R6 billion and R20 billion (he did not specify over what period or how he came to this estimate).
But Johan Lorenzen, a lawyer assisting artisanal miners to decriminalise their trade, was sceptical when he spoke to GroundUp: "It conflates Zama-Zama with big companies extracting wealth on a large scale. But even so I doubt R20 billion is a plausible number." Lorenzen said that if artisanal mining was legalised it would significantly contribute to the tax base and help earn foreign revenue. 
CORRECTION: The headline was changed after publication, and Lorimer's comment to GroundUp was added.
Dodgy people are suing us. Please support us by contributing to our legal costs and helping us to publish news that matters.
© 2017 GroundUp.

This article is licensed under a Creative Commons Attribution-NoDerivatives 4.0 International License.
You may republish this article, so long as you credit the authors and GroundUp, and do not change the text. Please include a link back to the original article.