No benefit for taxi commuters as petrol price plunges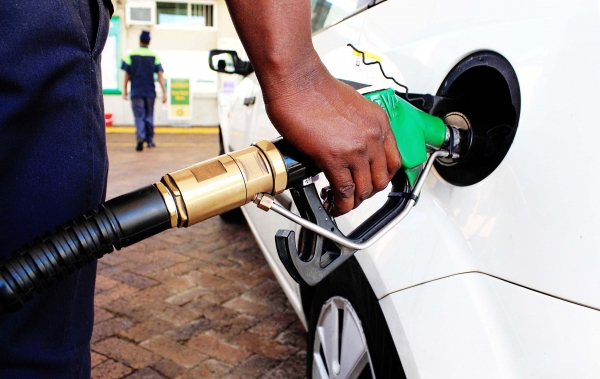 The petrol price drops today by R1.27 a litre and the diesel price by R1.05 - but this will not mean lower fares for Cape Town's taxi and bus passengers.
This fuel price drop is the biggest since 2009.
It follows a drop in oil prices, which are hitting their lowest levels in nearly five years.
But Cape Town's major taxi associations are not planning to drop fares.
Congress for Democratic Taxi Association (Codeta) regional chairperson, Vusumzi Miselo said fares depended not only on fuel prices but also on other expenses.
"We increase prices once a year, usually by R0.50 or R1 a year. We do not do that only because of fuel increases but also because of other vehicle expenses," he said.
"When we decide how much the taxi fare should go up by, we look at the fuel and service expenses. As we know, after every 10,000 kilometres your vehicle has to be serviced, and the older your car becomes, the more expensive the parts become," he said.
The Cape Amalgamated Taxi Association (Cata) public relations officer, Alfred Maseti, said fuel prices changed often and taxi fares could not follow suit.
"If we followed the fuel price increases and reductions all the time then we would be like people who do not know what they are doing in terms of business."
In the past, taxi associations have pointed to petrol price increases to explain rises in taxi fares.
The South African National Taxi Council, SANTACO, launched a taxi fare index in July 2013 to help set taxi fares by modelling the costs of taxi operations. The following month, Santaco warned commuters to expect an increase in fares following a rise in petrol prices. Deputy secretary-general Bafana Magagula was reported at the time as saying the organisation "had no choice but to call for a rise in taxi fees".
"We are having a petrol increase which is going to affect us in terms of our operation and expenses," he was reported as saying.
Questioned by GroundUp about the effects of today's drop in the petrol price, Magagula said Santaco's index would be changed to take into account today's R1.27 a litre decrease, but the petrol price drop would not make a significant difference to the taxi industry and as a result fares would not decrease.
He said commuters were already paying only a fraction of what Santaco considered a reasonable fee per kilometre.
"If we were to price the taxi fare according to the amount of money that we would prefer as a profit every month, our people would walk to work," he said.
He said vehicle prices had risen fast. The price of the Quantum taxi, for instance, had risen from R208,000 in 2008 to R348,000.
"We do increase prices now and again when the fuel prices rise. But we also look into other costs like vehicle parts."
"The R1 decrease will not make any difference," said Magagula.
Golden Arrow spokesperson Bronwen Dyke said the bus company would not drop prices because fares were already under-priced.
"The prices that we are currently charging our commuters are already low so we are unable to decrease the bus fare."
She said the company had considered increasing fares by 15% but had settled on a 7% increase in December last year.
Xolelwa Siyolo, who travels to work every day from Khayelitsha to Wynberg said taxi fares went up every year whatever happened to fuel prices.
"This is a privilege for the taxi owners because the honest truth is that the taxi fare will go up every year," she said.
Zandile Sicwetsha, a commuter from Gugulethu said: "I understand that fuel goes up every now and then but the fluctuation should be fair on both sides, commuters and taxi owners.
"The fact that when the fuel price goes down the taxi fare does not, does not make any sense."
Dodgy people are suing us. Please support us by contributing to our legal costs and helping us to publish news that matters.
© 2016 GroundUp.
This article is licensed under a
Creative Commons Attribution-NoDerivatives 4.0 International License
.