New, better HIV drugs can save billions of rand
But South Africa needs to be proactive to take advantage of new medicines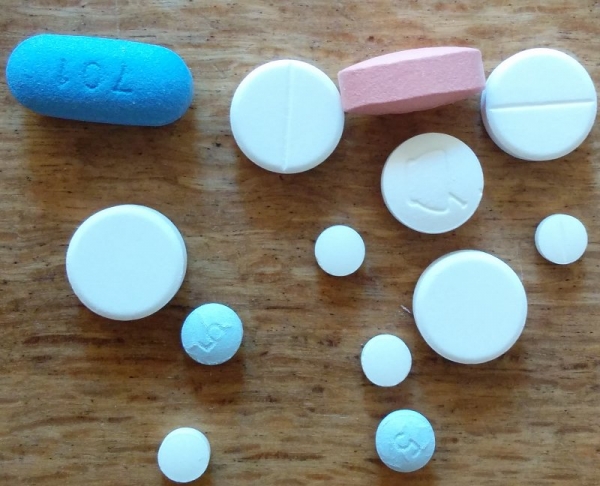 The introduction of three new antiretroviral medicines for treating people with HIV could save $3 billion for programmes in low- and middle-income countries by the end of 2025. This finding was presented in February at the world's premier HIV science meeting: the Conference on Retroviruses and Opportunistic Infections, better known as CROI.
Currently the standard of care for people with HIV starting treatment in South Africa, and many other countries, is a once-daily pill containing three drugs: tenofovir, emtricitabine (better known as FTC) and efavirenz.
Three new drugs
Efavirenz is currently taken at a dose of 600mg per day, but research shows it can be taken at 400mg per day.
Dolutegravir is a new drug. It was recently approved in the US and Europe. It was approved in South Africa a few weeks ago and is expected to be available in the private sector in June or July. Dolutegravir has been shown to be better at suppressing HIV than efavirenz, and is ultimately expected to replace efavirenz in the standard drug regimen for new patients. Many patients also report psychological side effects with efavirenz, such as bad dreams and anxiety that are not reported with dolutegravir.
A new version of tenofovir, known by the scientific name tenofovir alafenamide fumarate as opposed to the current tenofovir disoproxil fumarate, requires a much lower dose and is much cheaper to mass produce. The popular abbreviation for the new version is TAF. It is at an advanced stage of development and, in contrast to dolutegravir and low-dose efavirenz which could be available in South Africa soon, it is likely still be a couple of years before TAF reaches patients here.
Eventually it is likely there will be a new once-daily pill containing TAF, FTC and dolutegravir.
Huge savings
At CROI, Vineet Prabhu and his colleagues at the Clinton Health Access Initiative (CHAI) presented findings on how the new drugs could save money for treatment programmes across the world.
You can read an explanation of their methodology here.
They estimated that the lower-dose version of efavirenz would reach 25% of market share in 2021, and then dolutegravir would take over. Of the $3 billion in savings to programmes, the bulk, $1.8 billion, comes from the introduction of TAF.
The introduction of these drugs, besides being better for patients, will enable programmes to put more people on treatment.
Prabhu said that these findings support efforts to make these products available as soon as possible. He also stressed that a commitment by countries to adopting these new drugs would encourage more generic manufacturers to produce larger volumes at competitive prices.
© 2016 GroundUp.

This article is licensed under a Creative Commons Attribution-NoDerivatives 4.0 International License.
You may republish this article, so long as you credit the authors and GroundUp, and do not change the text. Please include a link back to the original article.