Mural tells the story of the Siyangena informal settlement
A wall that could have been a barrier has connected a community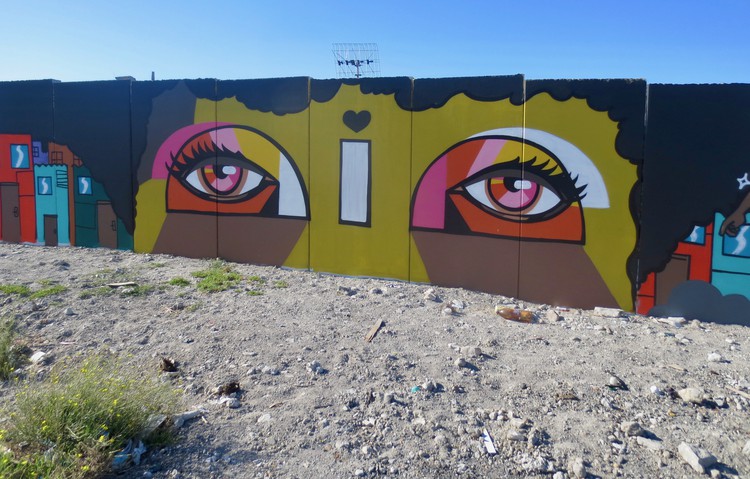 The story of the Siyangena informal settlement, its hopes and aspirations, are told on a 240-metre-long wall nearly three-metres high. Six Cape Town graffiti artists were commissioned by Philippi Village, a business hub, to make the mural.
Philippi Village was faced with a problem when Siyangena informal settlement sprung up next to it in January 2018. Its 500 new neighbours were using its open land to relieve themselves, and the village was faced with open, unrestricted public access, which posed a possible security threat.
Philippi Village's management and the leaders of Siyangena held 29 meetings before constructing the wall, which now runs between it and the settlement. In return for cutting off access to the field, Philippi Village provided 12 toilets to the informal settlement and helped the community set up a maintenance and cleaning service. It also committed to covering the initial costs of pumping the toilets.
Siyangena is on land owned by the Oasis Crescent Property Company. The shack dwellers were previously backyarders from Philippi, Nyanga, Gugulethu and other surrounding areas.
Late in 2018, Philippi Village teamed up with story-telling organisation Interfer, graffiti artists and community members, as well as its tenants.
During several workshops the participants tried to visualise today's Philippi and its future. Over 200 stories were recorded and the artists created a rich imagery to illustrate them.
Godfrey Khiva, a community leader, told GroundUp: "I think it is important that the world knows our story, how we struggled to occupy this land and made it our home and what our expectations are. If this community gets the necessary support, it will not be surprising if we also breed world leaders from this small informal settlement."
Khiva explained the images to GroundUp.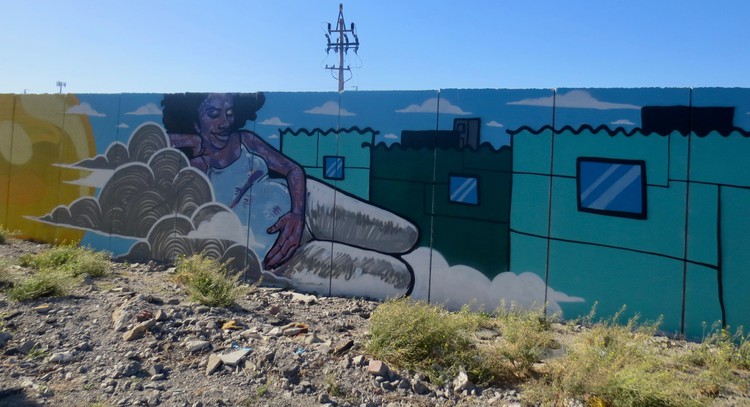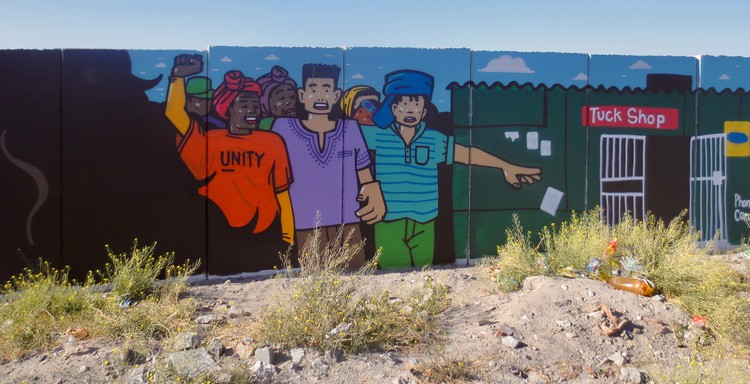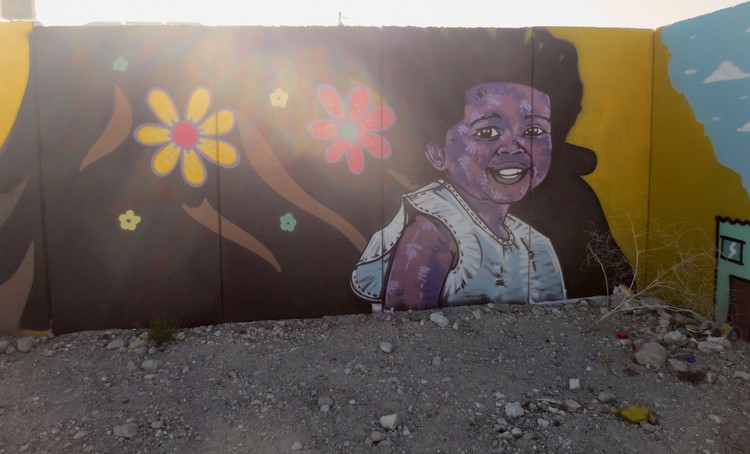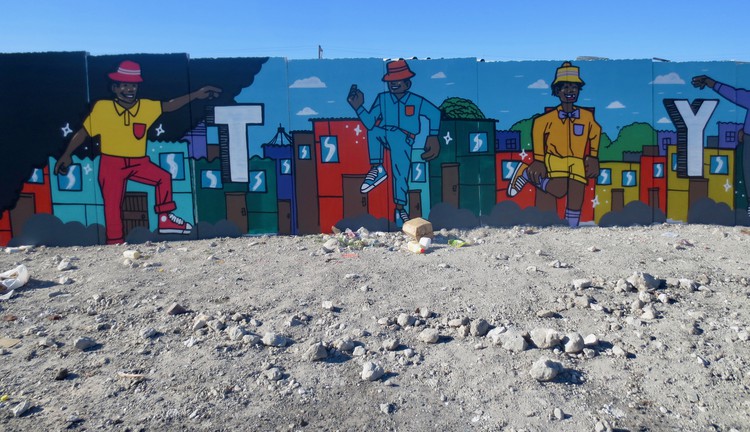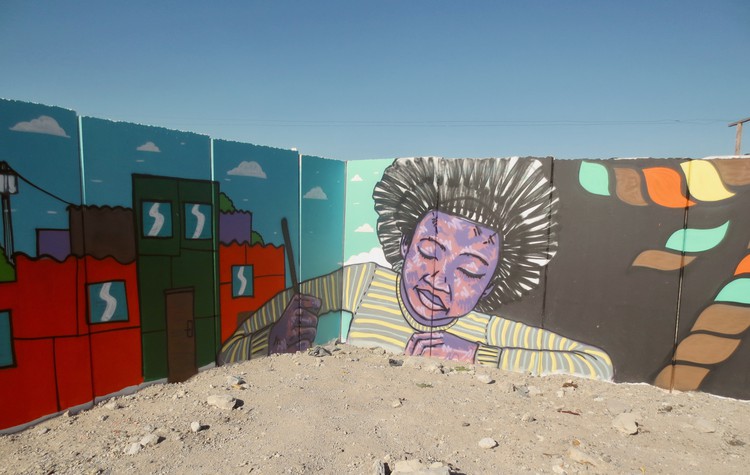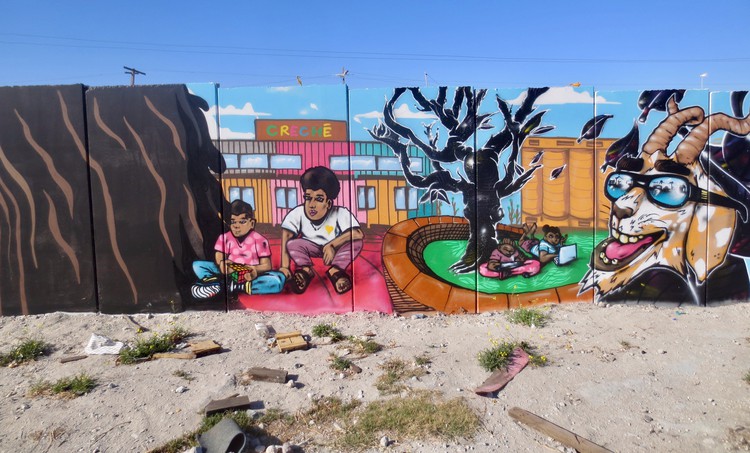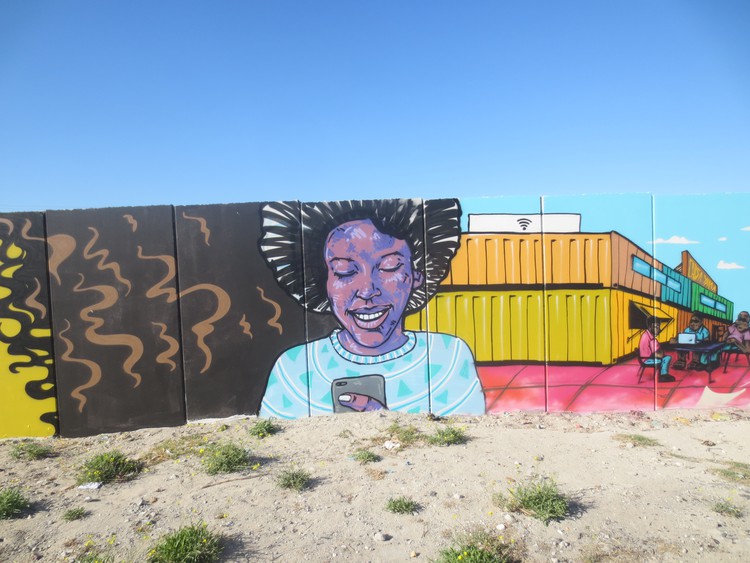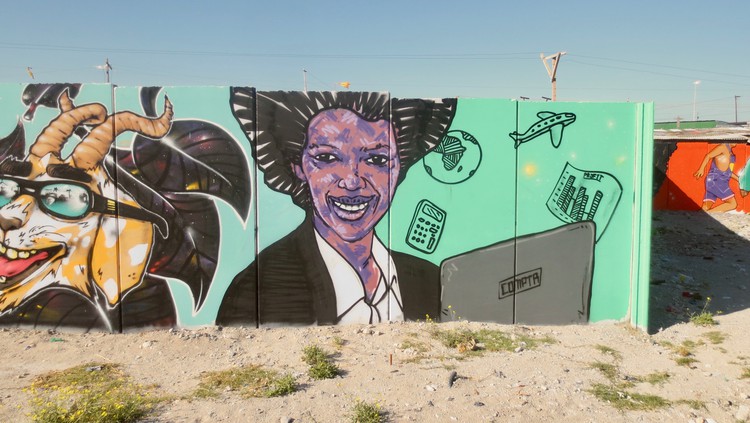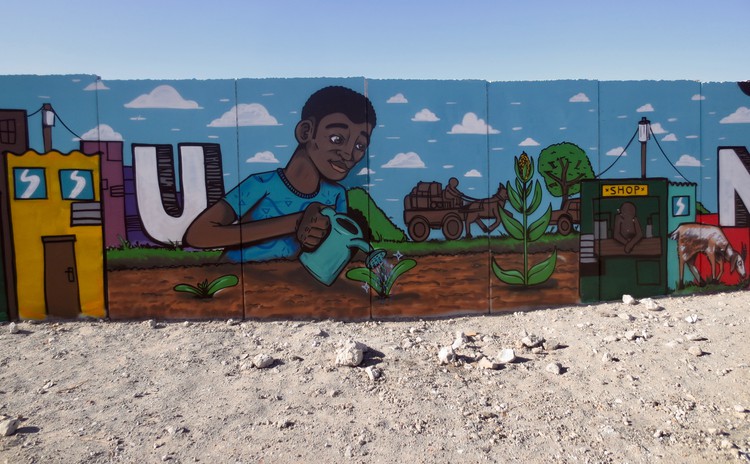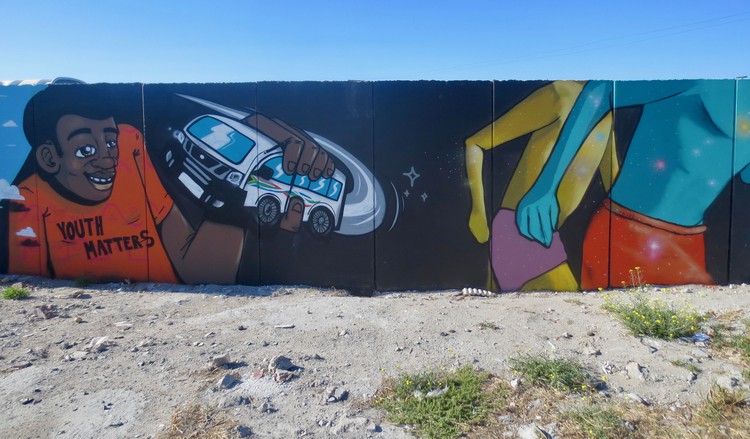 Dodgy people are suing us. Please support us by contributing to our legal costs and helping us to publish news that matters.
Letters
Dear Editor
Thanks for the story and beautiful pictures. However, I'm not sure I get a sense of how the communities on either side of the wall manage to co-exist and brokered a lasting relationship going beyond fear and mistrust. Perhaps Bernard Chiguvare could clarify?