Another rape reported at Fort Hare
University promises to "beef up" security and review policy on sexual harassment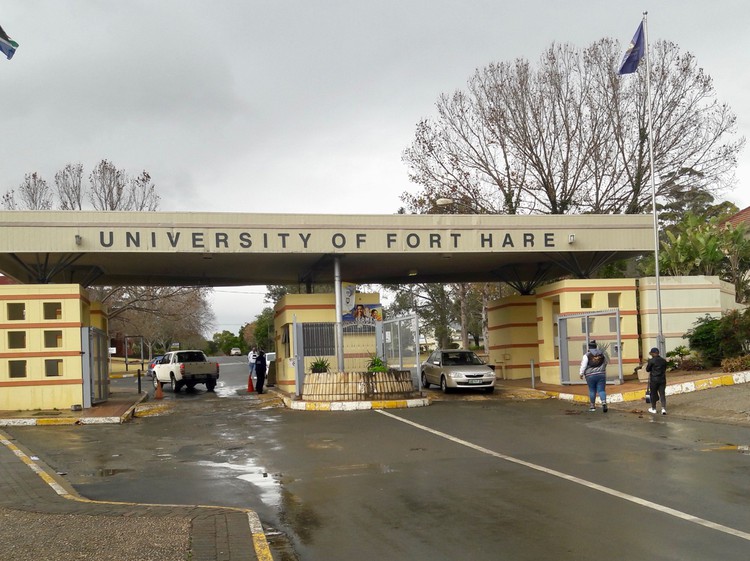 There have been a number of cases this year of rape and gender-based violence reported by students at Alice campus, University of Fort Hare. A student reported being raped by another student on 21 April while they were drinking together on campus. Another student reported being raped on on 12 August her way to campus. On 11 August, a student says, she was beaten by her boyfriend inside the Jabavu residence. On Thursday a student reported a rape to the university that took place in May.
Last week a suspect was arrested for rape and made an appearance in the Alice Magistrate's Court. The case will be heard on Wednesday.
Chairperson of the Democratic Alliance Student Organisation Thandikhaya Matokazi said, "I suspect there are even more cases of rape here, but students may be scared to report them. We are deeply saddened by these recent incidents, as this will dent the university's image."
Third-year student Lebo Hlatshwayo said, "Male students here do not respect us. They do not take us seriously at all. We do not feel safe around the campus. The security guards are just here for nothing; they are not of any help. Anyone can enter from outside and attack us. There are no security checks or student card requests. I have been to Rhodes University; their security system is way better."
Police Captain Jackson Manatha confirmed that a rape case was opened last week. "The victim was not at court last week. She was able to identify the perpetrator amongst suspects of rape offences around the Ntselamanzi area in Alice," said Manatha.
Spokesperson for the university Khotso Moabi said, "We are doing everything in our power to make sure we address the situation. The students who were involved in the beating incident last week have been suspended while waiting for a disciplinary hearing … Counselling has been offered to the student who was a victim of rape last week."
"Our security systems will also be beefed up as we want increased police visibility around the campus. Infrastructural issues are also weakening the security at the Alice campus. These need a budget to be attended to, but we will see them through. Already we have fenced the whole campus."
Moabi said the university had also started reviewing the sexual harassment policy.