Day 11: Court hears of witness to Michael Komape's death
Boy who drowned in toilet could have been found sooner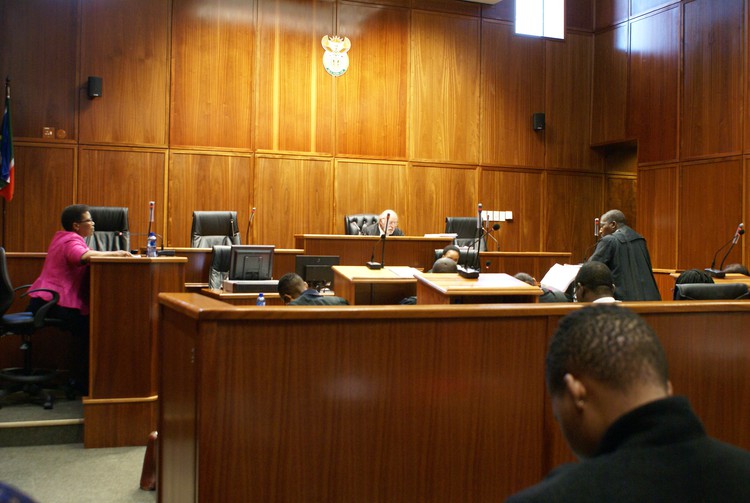 Five-year-old Michael Komape drowned in a pit latrine at Mahlodumela School near Polokwane between 10am and 11am on 20 January 2014. This was when the school was on a one-hour break from classes.
Former school principal Maphalane Malothane told the Polokwane High Court on Tuesday that there was a witness to the drowning, a friend of Michael's named Tsheo, who had alerted one of the teachers. But, she said under cross-examination by counsel for the family Vincent Maleka, she had only heard of this two or three days after his death.
Michael was noted as absent at the 11am roll-call that day, and a search was launched to find him. His body was only discovered several hours later.
Early in the trial, Michael's mother Rosina Komape, testified that she had received a call from the school principal at about 12:30pm asking if Michael had returned home. Rosina had gathered up her smallest child, Joanna, and headed off in the rain to the school. When she got there she asked if the teachers had searched everywhere, including the toilets. They had, she was told. Rosina and the principal went to check the toilets but did not find the child. They then went off looking for him in Chebeng Village, where the school is located. They searched a crèche where Michael had previously been a learner before returning to Mahlodumela School.
When they returned to the school, they conducted another search of the toilets, and this time Rosina saw Michael's hand protruding from the pit latrine. She collapsed from shock on the spot.
During her testimony, Rosina asked why no-one had bothered to look in the toilets before this, believing her son's life might have been saved had the school authorities acted fast enough. This testimony seems to have been given added poignancy by the disclosure that Tsheo was a witness to the drowning, or at least knew where to search, and appears to have alerted someone in authority. Though whether they would have been able to rescue Michael is another matter. Earlier, a forensic pathologist testified that brain death occurs within a minute or two when the brain is starved of oxygen, as in drowning.
The Komape family is asking the court to award damages and also for a court order compelling the authorities to uplift standards of safety and hygiene in Limpopo schools.
On Tuesday, counsel for the family continued to question Malothane on her repeated requests to the Limpopo Department of Education for funds to replace the dilapidated toilets in place since 2004. Malothane told how the requests for funds went unanswered between 2004 and 2009, leaving her no option but to redirect funds intended for use elsewhere in the school to build temporary toilets. It was in one of these toilets that Michael drowned.
"So the temporary toilets in place since 2009 became permanent?" asked Maleka. "Yes," replied Malothane. "May I suggest to you that this was an accident waiting to happen? What is your comment?"
"No comment," replied the former school principal.
The state called one more witness from the Department of Education to testify that it had authorised payment of roughly R8,000 towards the cost of Michael's funeral. This was to counter earlier testimony that the state had provided little or no financial assistance to the family after Michael's death.
With that, the state wrapped up its case. Closing arguments are scheduled for 1 and 2 February next year.
Dodgy people are suing us. Please support us by contributing to our legal costs and helping us to publish news that matters.
© 2017 GroundUp.

This article is licensed under a Creative Commons Attribution-NoDerivatives 4.0 International License.
You may republish this article, so long as you credit the authors and GroundUp, and do not change the text. Please include a link back to the original article.