Concern in Parliament over slow pace of prosecutions for Lottery corruption
"We hear a lot of investigation this, investigation that, but we don't see anyone going to jail" says MP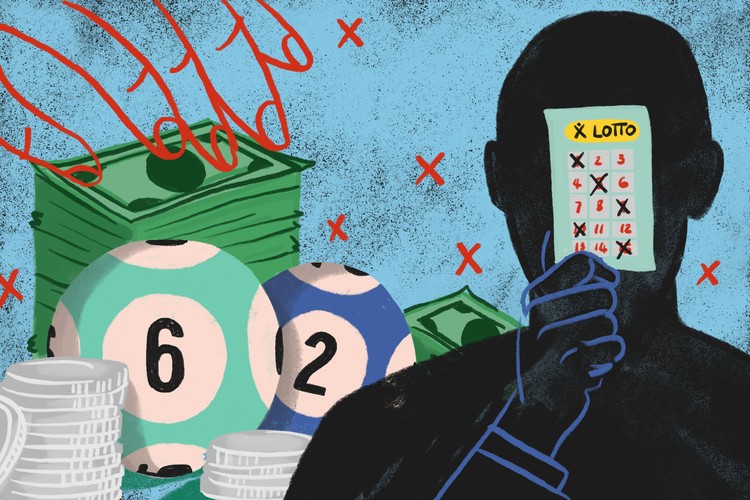 The trade and industry minister, MPs and the National Lotteries Commission (NLC) chairperson have all expressed concern over a lack of prosecutions of lottery looters.
The Special Investigating Unit (SIU) has so far uncovered about R1.4-billion in looting at the NLC.
The SIU has already referred 12 matters to the National Prosecuting Authority (NPA).
Barney Pityana, NLC board chairperson, says the board is awaiting the NPA decision.
The National Lotteries Commission (NLC) and the minister with oversight of the Lottery are both concerned that no one involved in the fraud and corruption that overwhelmed the organisation in recent years has yet been formally charged and prosecuted, Parliament has been told.
Barney Pityana, chairperson of the board of NLC, told Parliament's Trade, Industry and Competition Portfolio Committee that Minister Ebrahim Patel had expressed concerns to him about the "slow pace" of legal action to hold implicated people to account.
Pityana was part of an NLC delegation that last week briefed the committee on the Commission's second and third-quarter financial results
Almost two and a half years have passed since then-acting Commissioner Lionel October told the same committee in 2020 that a dossier of alleged corruption compiled by independent audit firm Nexia SAB&T had been handed to police. The dossier consisted of investigations into four dodgy grants and implicated former NLC chief operating officer Phillemon Letwaba, his family, and some of his associates.
GroundUp has also reported extensively since 2018 on looting at the Lottery.
New NLC commissioner Jodi Scholtz told MPs last week that she had referred 12 matters of alleged corruption to the Special Investigating Unit (SIU).
The SIU is empowered to recover assets acquired through corruption involving State funds. But it does not have prosecutorial powers. Instead, the results of SIU investigations are handed to the police to do any additional investigation necessary and prepare a docket to hand to the National Prosecuting Authority (NPA) for a decision on whether to prosecute.
The NPA did not respond to questions sent to two email addresses used for media inquiries.
During the second quarter of 2022, 52 matters involving dodgy grants were reported to the NLC for investigation, according to last week's NLC presentation to Parliament. In the third quarter of 2022, a further 56 matters were reported to the NLC, with misuse of funds, fraud and fraudulent applications making up the highest number of matters.
Concerns raised in Parliament
MPs from various political parties serving on the portfolio committee also raised concerns about the lack of prosecutions of people implicated in the looting of the Lottery, which the Special Investigating Unit (SIU) has estimated to be over R1.4-billion.
MP Khonziwe Hlonyana (EFF) said, "We hear a lot of investigation this, investigation that, but we don't see anyone going to jail. It would have been very nice seeing someone going to jail for what people have done in mismanaging the monies that could have assisted the poorest of the poor."
Pityana told MPs that Patel had raised two issues of concern with him when he briefed the minister recently. The minister had asked him whether money that "has been abused has been retrieved or not" and wanted to know what steps were being taken to retrieve money lost to corruption. "The second one he has expressed concern about is whether, and what will it take, to see the beginnings of prosecutions," said Pityana.
He said it was urgent to see accountability, including about the recovery of the money. "That process is part of our continuous engagement with the SIU."
"The SIU has informed us that they have submitted a docket to the NPA and they await the decision [of the NPA] in due course."
Scholtz, who took over as NLC commissioner at the beginning of February, told the committee: "I share sentiments about people not going to jail." She said the NLC had held discussions the previous day about the disciplinary processes against matters suspended NLC employees "and how we can move more expeditiously".
"There are planned meetings between myself and the NPA … The SIU has referred 12 matters to the NPA and part of my work is making sure that we follow up on those," Scholtz said.
Tintswalo Nkuna, NLC head of regulatory compliance, who has previously acted as Commissioner, told the committee, "We do take note and share the concerns on the timely completion of those investigations.
"Investigations that have been conducted [by the NLC] relate to allegations of misuse of funds… When we do prove those allegations to be factual … the first instance is to report such matters to the SA Police Services.
"There are also matters that have been referred to the SIU as part of their investigation as they had, for example, picked up patterns with regard to the funding of sports clubs where there has been a misuse of funds," Nkuna said.
"We are also constantly engaging with the SAPS to ensure that there is a speedy resolution to those investigations."
Dodgy people are suing us. Please support us by contributing to our legal costs and helping us to publish news that matters.
© 2023 GroundUp. This article is licensed under a Creative Commons Attribution-NoDerivatives 4.0 International License.
You may republish this article, so long as you credit the authors and GroundUp, and do not change the text. Please include a link back to the original article.
We put an invisible pixel in the article so that we can count traffic to republishers. All analytics tools are solely on our servers. We do not give our logs to any third party. Logs are deleted after two weeks. We do not use any IP address identifying information except to count regional traffic. We are solely interested in counting hits, not tracking users. If you republish, please do not delete the invisible pixel.